Simply & Clean Design
Easily customize using the WordPress Theme Customizer.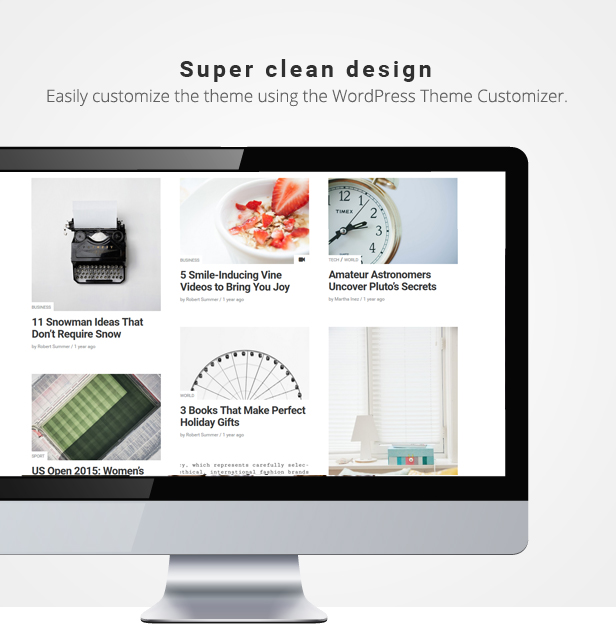 3 Homepage Layouts
With Pencil WordPress theme you can display your content in the best possible way. 3 homepage layouts it's the best way to show your content. Now you can easy create your own unique layout and style.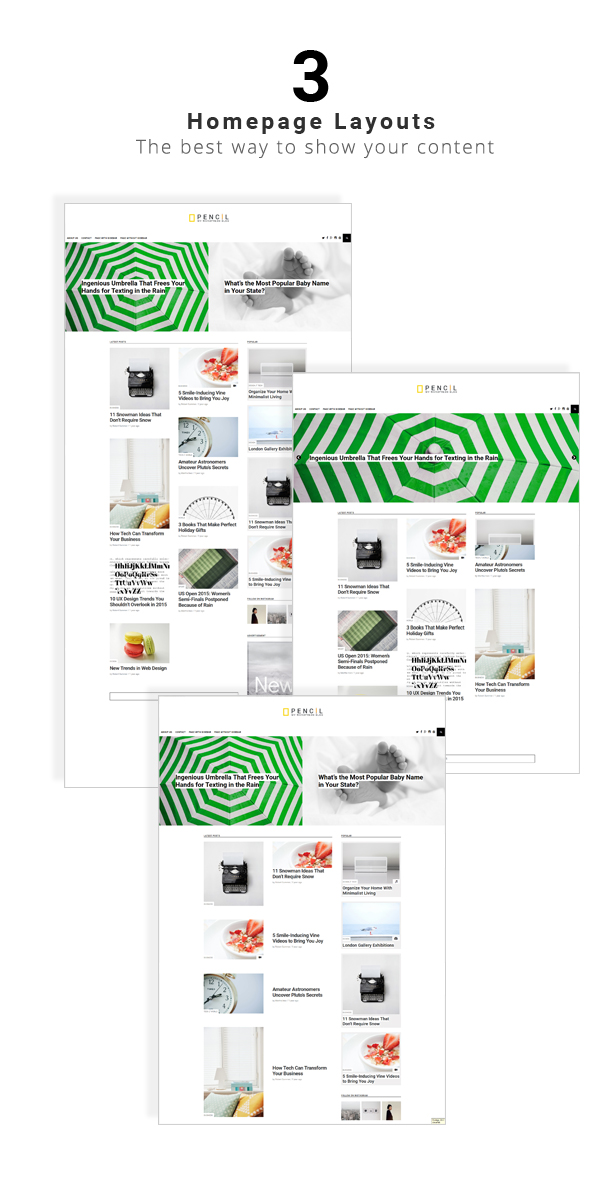 Homepage Slider
Homepage Slider displays Sticky Post with Featured image easly customize using the WordPress theme customizer.
Responsive Design & Much more
Pencil is fully responsive and looks great on any device.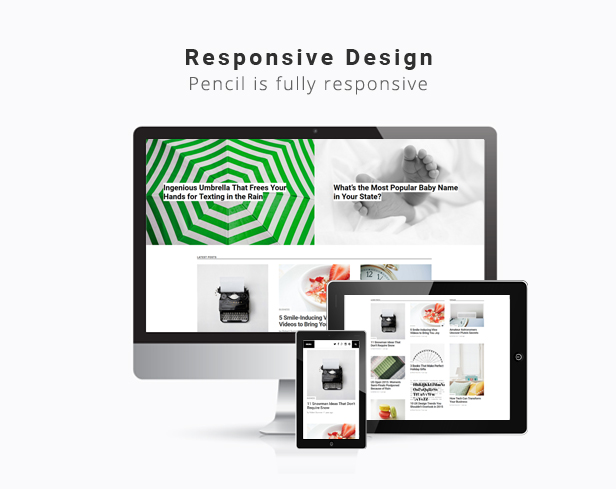 What Our User Say
about Pencil theme
A great clean, minimalist, modern theme

A clean, easy-to-manage, modern theme. Works great and has fantastic support–the one small issue I encountered was very promptly addressed and fixed by the creator. Recommended!

Great theme

I've been using this wordpress theme on my site for more than three years now. I am very glad that I began to work with her. Thanks to the author of this theme.
Change Log - Pencil
[1.6.3] - 2022-09-30
Fixed
[1.6.2] - 2021-03-08
Fixed
focus when opening search panel
[1.6.1] - 2019-12-09
Fixed
double image displayed in image post format when featured image set up
[1.6] - 2019-12-05
Added
support for multiple post formats
[1.5] - 2019-03-14
Changed
Logo displaying handled now by core function custom_logo()
Removed
Shareaholic removed from recommended plugins
[1.4.2] - 2019-02-05
Fixed
[1.4.1] - 2018-12-21
Fixed
excerpt length option not working
[1.4] - 2018-12-20
Added
support for AMP plugin
Block editor (Gutenberg) support
[1.3.5] - 2018-10-29
Added
Changed
Tested up to 4.9.8 (WordPress version)
[1.3.4] - 2018-06-03
Added
Option to not load Google Fonts from Google servers (GDPR issue)
[1.3.3] - 2018-05-28
Changed
Compatibility with gdpr plugin improved
[1.3.2] - Feb 7 2018
Changed
Tested up to 4.9.4 (WordPress version)
[1.3.1] - Feb 6 2018
Fixed
[1.3] - Jan 26 2018
Added
option to show sticky posts below slider on home page.
YouTube social icon.
[1.2] - Apr 20 2017
Added
[1.1.1] - Dec 21 2016
Fixed
[1.1] - Dec 12 2016
Added
Fixed
pencil_gallery_shortcode() warning
[1.0.5] - Feb 11 2016
Fixed
hidden class .byline
menu background color
footer text not allowing html
[1.0.4] - Dec 30 2015
Fixed
audio/video post formats display issue resolved
[1.0.3] - Dec 18 2015
Fixed
avatar escaping in comments fixed
[1.0.2] - Dec 17 2015
Fixed
empty() check improved for PHP < 5.5
Security
[1.0.1] - Nov 13 2015
Fixed
Bug fix for empty get_avatar check
Added
added support for User Social Profiles plugin
[1.0] - Oct 30 2015