Four Homepage Layouts
Blogito gives various homepage display options. You can choose classic layout, masonry with or without sidebar and list layout.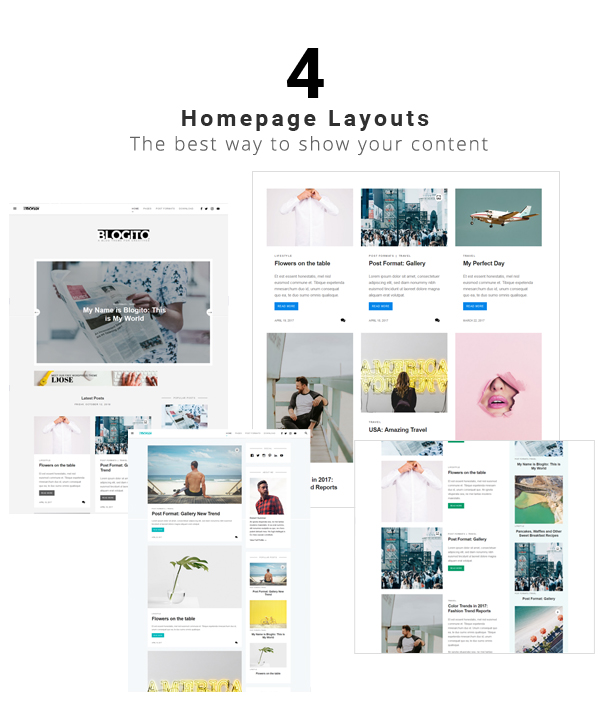 Homepage Slider
Highlight your content by marking it as sticky. Displays important posts in the slider at the top of the page. Blogito gives you various options for slider settings so you can customize it.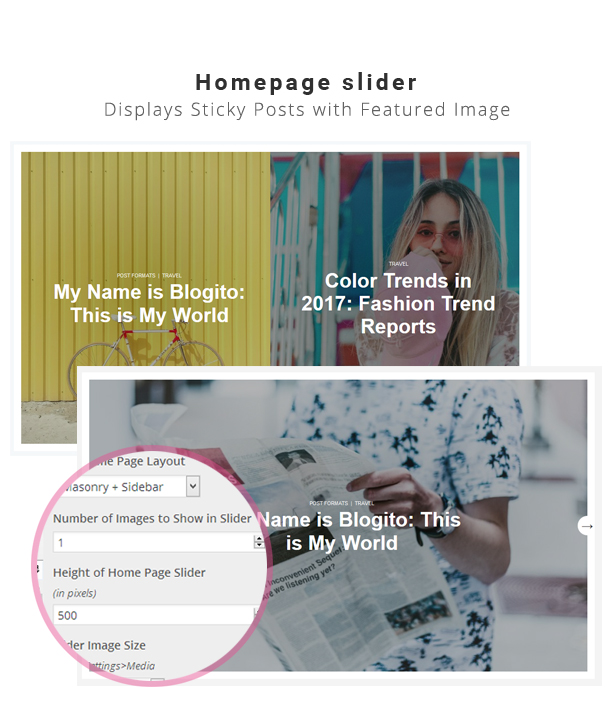 Three Pagination Style
Choose the best pagination style for your blog. Make it unique and special.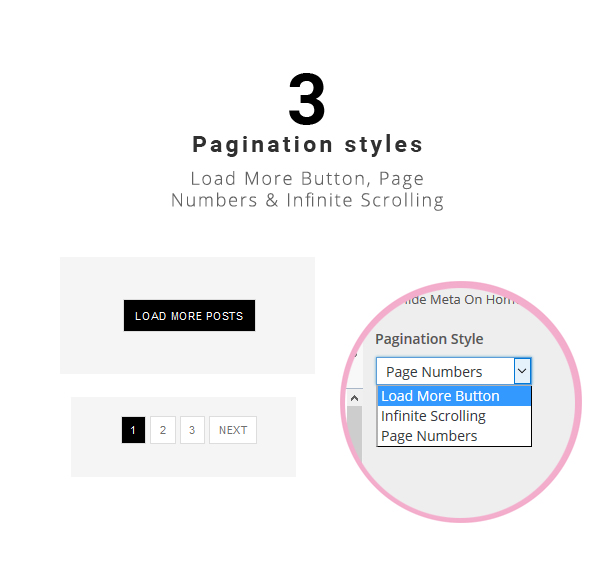 Many Color Options
In the Blogito template you can find many options for setting the color. You can change the background color, the main color  (ie the buttons and menus), as well as sidebar background colors for individual elements there.
Make your blog stand out
.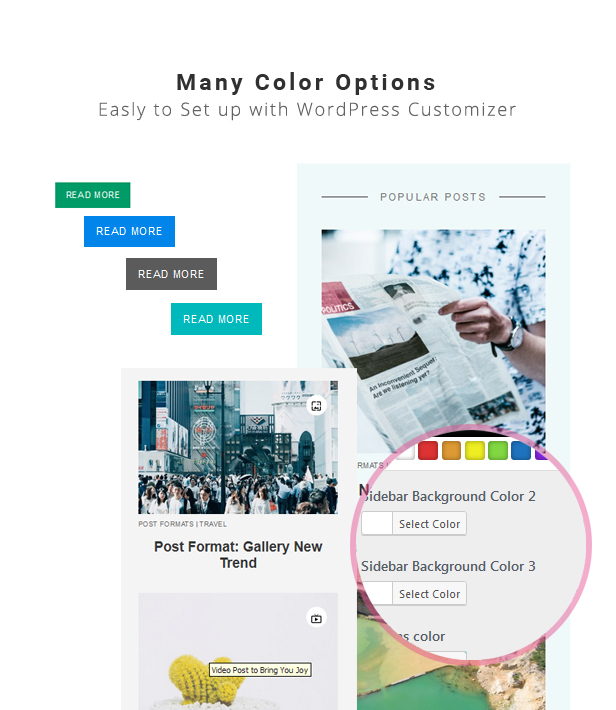 Four Post Types
Blogito theme supports four types of posts: standard, video, audio and gallery.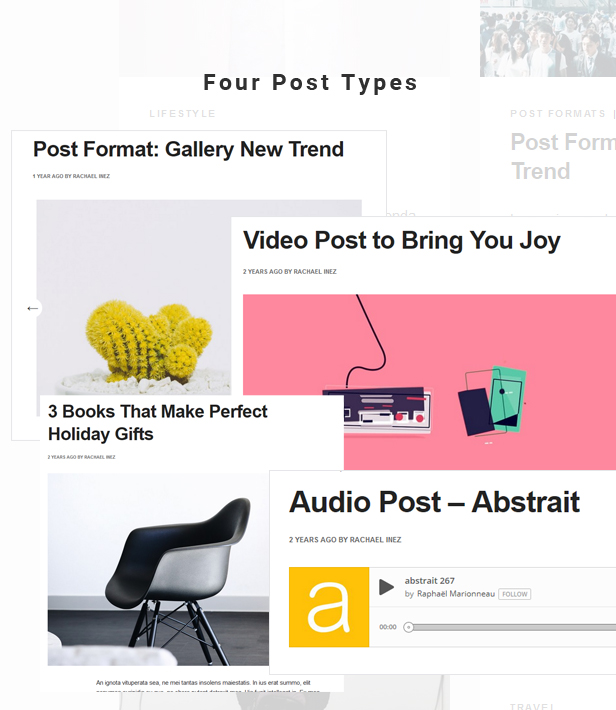 Instagram Feed Layouts
Place your Instagram the way you like the entire width of the page or in the container.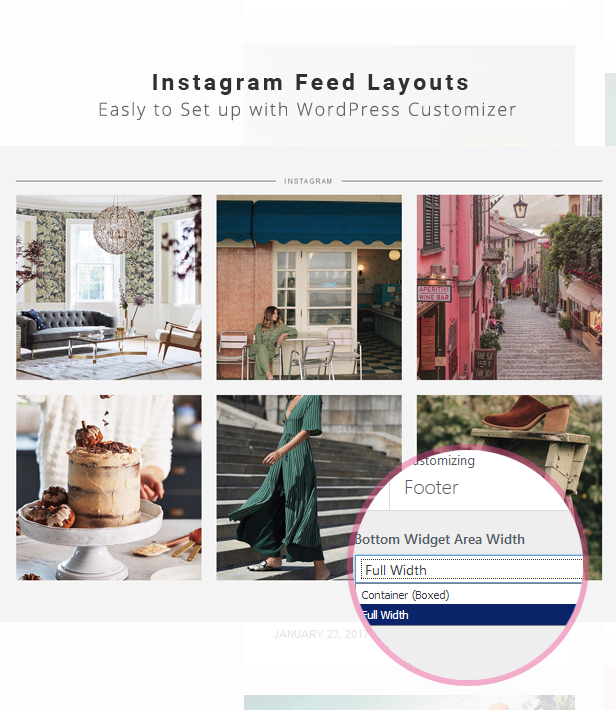 Two Menu Types
Two types of menus for easy navigation on both large and small screens.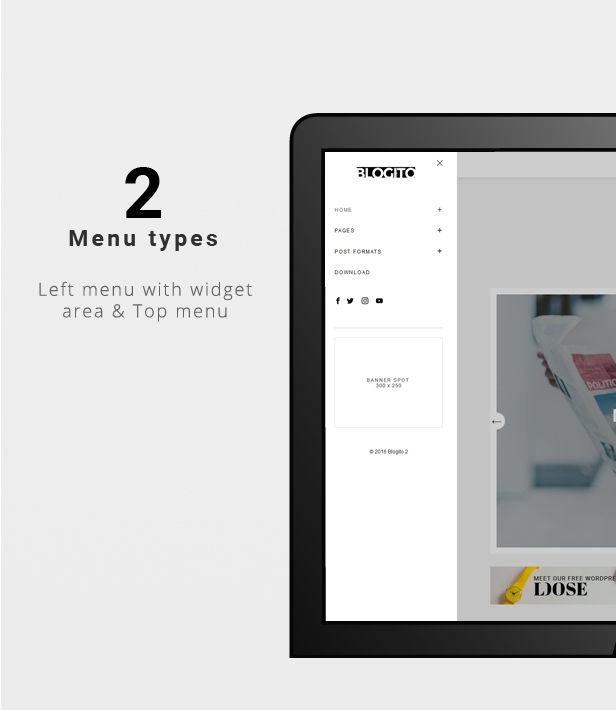 Responsive Design and Much More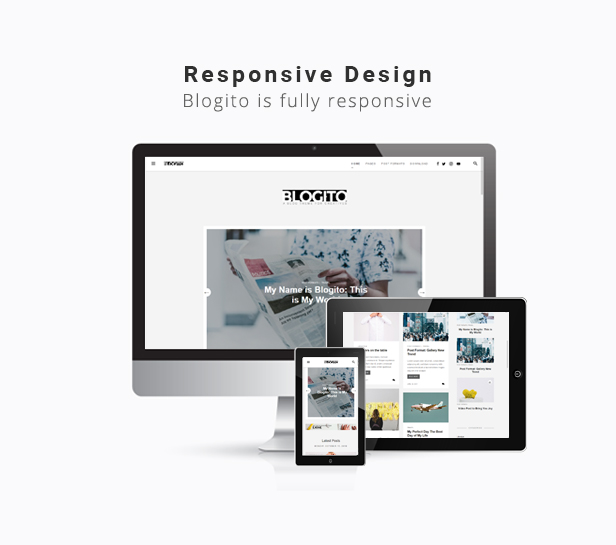 What Our User Say
about Blogito theme
Awesome Theme with Great Support

I use Blogito for my personal website. It's easy to use, user friendly and looks great, responsivity works well… Authors provide fast reliable support so there's no problem even with Q/A. I did only a few modifications via in-build CSS editor to fit my specific ideas. Highly recommended. Thanks, Blogito and team!

Blogito bravo

Modern and simplistic theme with tonnes of features. Great support from the staff too.

Great theme!

Really great, clean, professional-looking blog theme. Plus amazing quick support from staff! 5 Stars!!
Changes to Blogito
[1.5.1] - 2019-07-06
Fixed
Comments container overflowing content in posts on mobile
[1.5] - 2019-01-24
Added
Option to click full images instead in slider of just title
Basic styling added for popular posts widget in top widget area
[1.4.3] - 2019-01-16
Fixed
Slider settings for home page slider
Changed
Screenshot changed to fit updated image policy on wp.org
[1.4.2] - 2019-01-09
Fixed
improved gallery support for new block editor
[1.4.1] - 2019-01-08
Fixed
related posts css issue on mobiles
Changed
Compatibility with new theme coding standards
[1.4] - 2018-12-21
Added
option to display excerpts on blog and archive pages
block editor (Gutenberg) compatibility tested
support for AMP plugin
[1.3.3] - 2018-05-28
Changed
Compatibility with gdpr plugin improved
[1.3.2] - 2018-02-07
Changed
tested up to 4.9.4 (WP version)
[1.3.1] - 2018-02-06
Fixed
[1.3] - 2018-01-26
Added
Recommended Instagram plugin.
Styling for TOP POSTS & PAGES Jetpack widget
[1.2.1] - 2017-11-23
Added
Removed
[1.2] - 2017-11-21
Added
Theme URL.
Jetpack in recommended plugins.
Fixed
Author bio html tags.
Header/Site branding section.
[1.1] - 2017-11-13
Added
Social menu.
Styling for widgets.
[1.0.0] - 2017-09-02
Added