1 Homepage Layout and Top Widget Area
The Penciletto theme has only one homepage layout designed. A classic layout (one below the other) thanks to which your photos become the main element of the page. The layout of the home page can be varied by inserting in the Top Widget Area, for example WordPress Popular Post.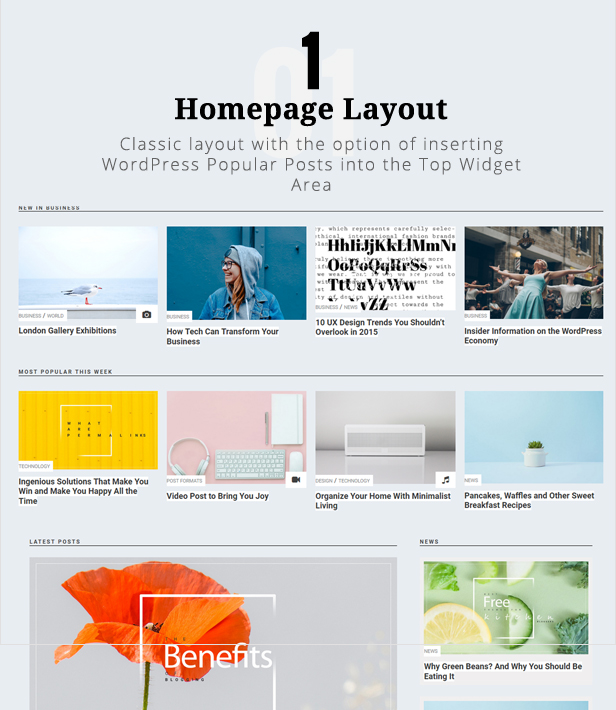 Homepage Slider with Sticky Posts
The Penciletto theme has a designed full-page slider that displays sticky posts. Different configurations of the slider make it possible to adapt it to your requirements. In the slider you can display a single post or show two posts at the same time. You can also turn on the automatic scrolling of the slider. All slider settings are available in the WordPress Customizer.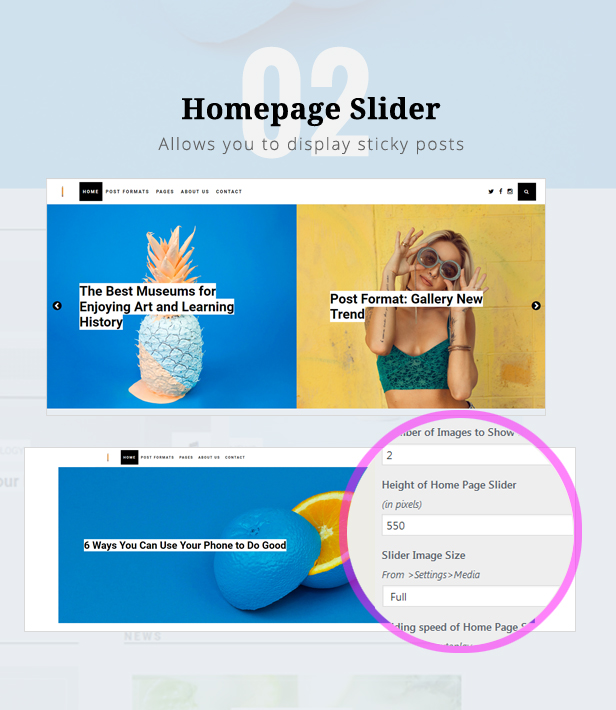 Footer Area
The footer has been designed to accommodate everything that is necessary. The footer area allows you to place even more necessary information thanks to additional fields. The individual elements are arranged in 4 large columns.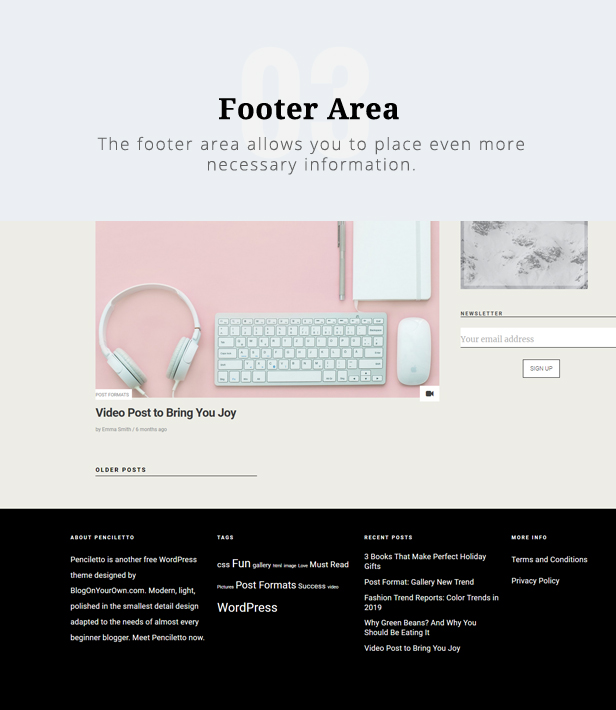 Many Color Options
Change the background color and distinguish yourself from others. Set your own background color to stylize your page and give it a character. Choose a color from the entire available color palette. In addition to color, you can also add a background image in the Penciletto theme. Create a one-of-a-kind blog.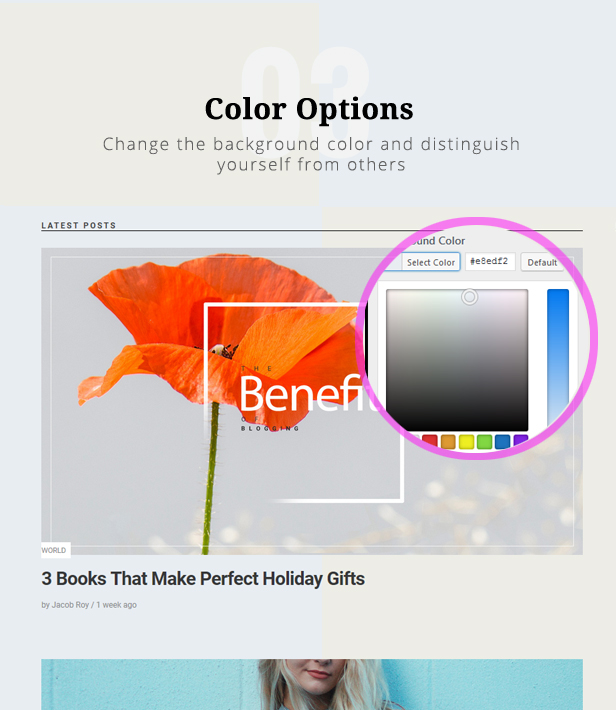 Post With or Without Sidebar
A very clear layout makes your posts look timeless. The ideal line width, the appropriate spacing between the wers, and a properly selected, legible font will ensure that the user will not be able to break away from your articles.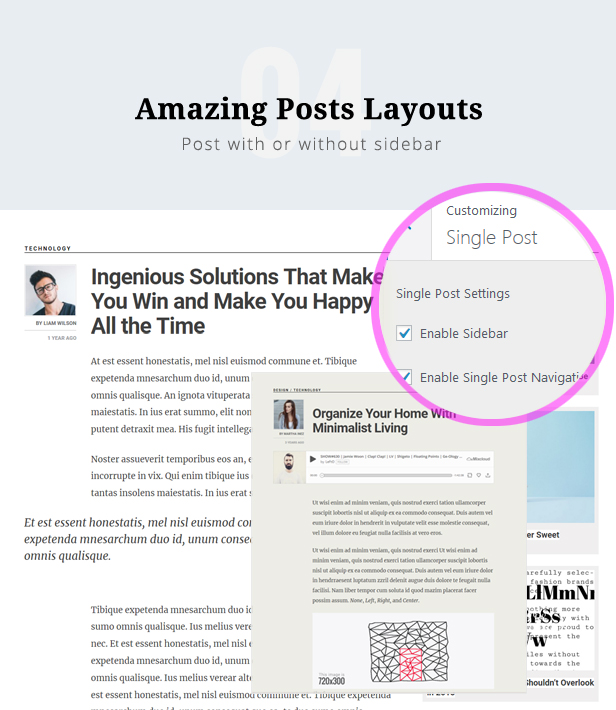 Responsive Design & Much More
When designing Penciletto, we've worked out all the details so that your site looks amazing on all mobile devices.
What's more? Modern, light, polished in the smallest detail design adapted to the needs of almost every beginner blogger. Meet Penciletto, become a blogger, enjoy your beautiful theme. Have fun.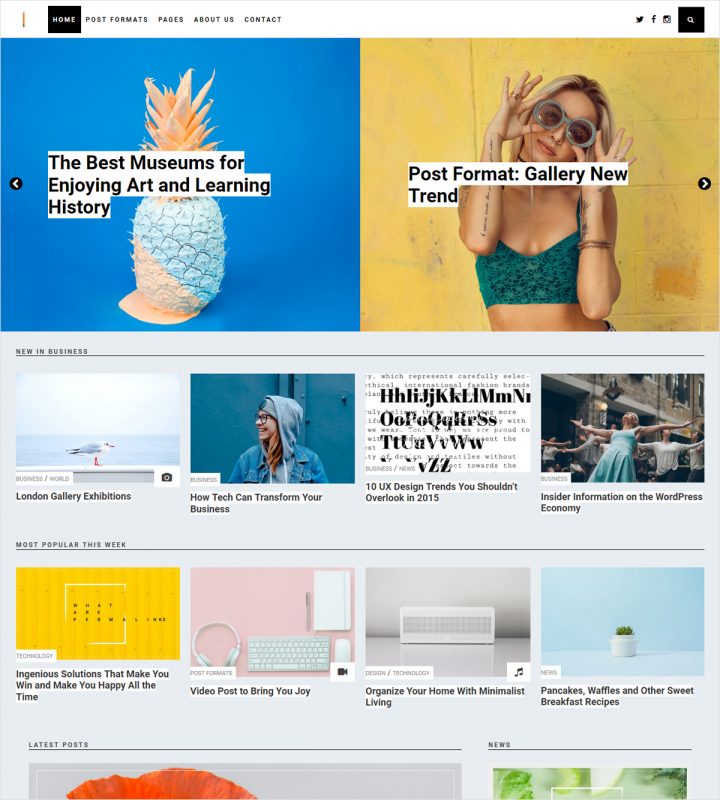 What Our Users Say
about Penciletto theme
Beautiful theme

love how clean the theme looks and customizable it is. thank you!
Change Log - Penciletto
[1.0.1] - 2019-02-13
Added
license info in style.css file header
[1.0] - 2019-02-13