You can't sell it if it's a secret!
Are you reading this to put a legit blog content marketing strategy in place? If yes, then WELL DONE! You are part of only 37% of bloggers who have a documented plan in place! This means you're well on your way to making your blog, and business, a huge success!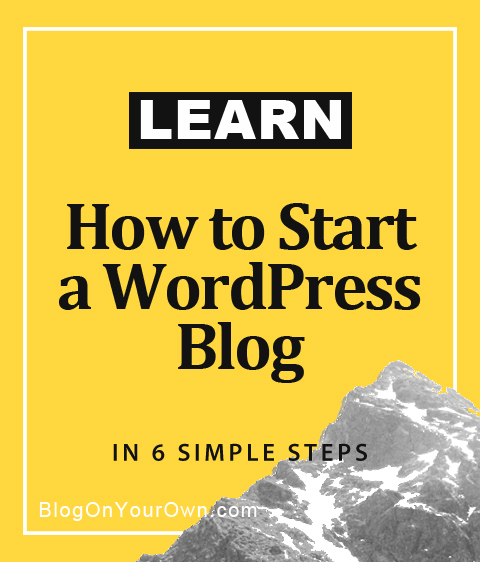 The quintessential ingredient for a successful blog is knowing how to create a content marketing strategy. It has to get your explosive content into the line of fire and blow the minds of your target audience, good and solid! A concise content marketing strategy helps you to deliver outstanding content consistently. This article will lead you through the process of setting up your blog's content marketing strategy for the next twelve months.
So who is this article aimed at?
It's for everyone who wants to start their own blog. Most bloggers want to create successful blogs that make money. Maybe you're a business person who needs to add a blog to your website or perhaps you're a newbie blogger who doesn't yet have the budget to hire a digital marketing company. Whatever the reason, one thing is certain, without promoting and advertising your content, your product is dead.
Content marketing strategy definition
I'll start by explaining exactly what a content marketing strategy is. And why it's important to the success of your blog. You'll get a clear idea of the basic strategies you need to create. And then you can get started on developing a creative content marketing strategy that will hook your buyers and brand your product with a bang!
The heart and soul of content marketing strategies are content and customers. One would not exist without the other. Who you are creating for should always remain at the forefront of your brainstorming sessions. Always create content for your target audience. Your content must solve problems, teach, inform, and entertain.
The quality of your content, and the effectiveness of your marketing strategies, are going to:
garner business relationships,
establish you as an authority on your topic,
build an online community,
give your audience confidence in your brand and product, and
increase traffic, leads, conversions, and ultimately, revenue.
This article will show you how to create a content marketing strategy that covers all the bases. When you have your basic outline in place, you can then formulate actionable schedules, with short and long-term goals for each strategy, within the main content marketing strategy.
Let's jump straight in!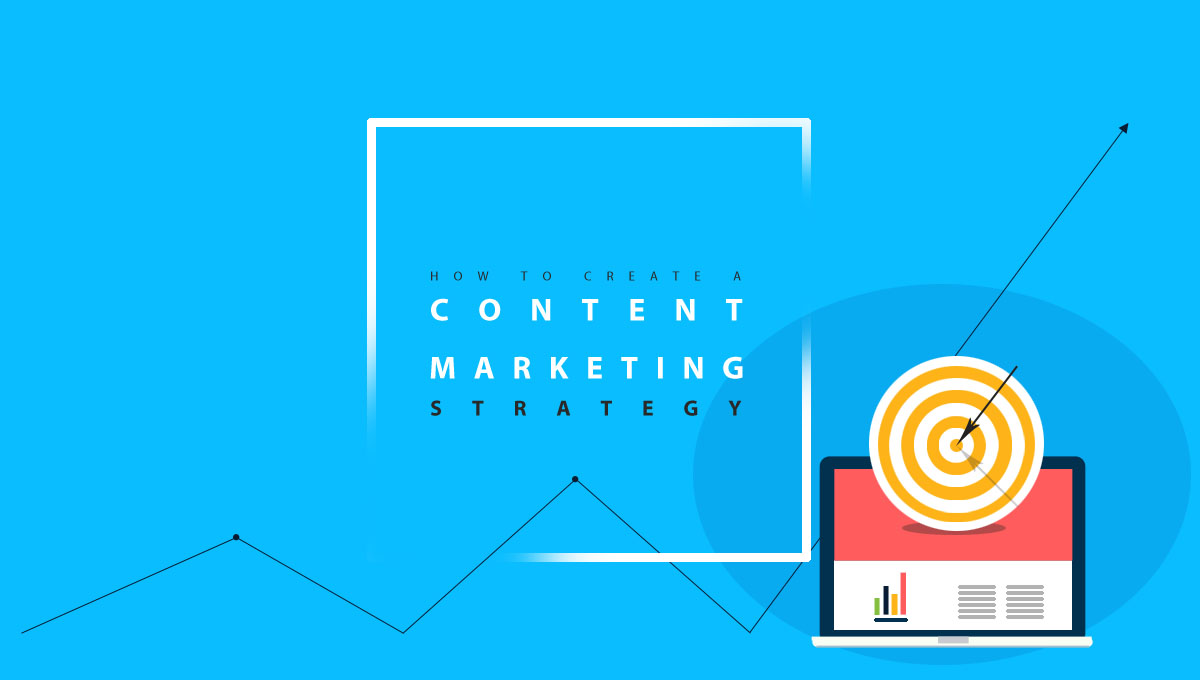 Why do I need content marketing strategies?
You've all heard the saying, "That book/bag/dress/won't sell itself!" And this is why marketing exists; to sell products. Marketing defines a product better than the product defines itself. But marketing is more than just advertising. In the next section, I'll explain the differences.
Digital content marketing is not confined to blog content alone. Content marketing uses many channels for promotion. And all these channels get used to promote your blog content. Blog content is the most popular form of content marketing at the moment, so it makes sense to use these channels for your blog.
Channels that get used to promote blog content, as well as the other types of content, include:
Google Ads,
PPC (Pay-per-click),
Email marketing
Social media marketing
Podcasts
Video channels (like YouTube)
Tutorials
Webinars
Blogs
Your content must sell your product but your marketing must sell your content. So when we talk about content marketing we refer to the processes and methods needed to promote and advertise the content that will lead to building an audience and selling a product.
What are content marketing strategies?
A content marketing strategy is made up of smaller strategies. Common strategies include:
A selling strategy – to increase revenue.
A content strategy – to plan and create content.
A marketing strategy – to create awareness of your content, brand, and product. So you will have three sub-strategies here:

one for content – a content strategy
one for the brand – a branding strategy
and one for your products – an advertising strategy. They will interconnect and overlap. Or it may be one strategy that covers all three aspects. You get to decide on the structure.

A promotional strategy – this strategy will cover things like promotions, give-aways, campaigns, competitions, etc. Your promotional strategy must promote your content (blog) as well as your brand, products, and services.
As you can see, there are many components to a content marketing strategy. For this article, the focus is on how to set up a digital content marketing strategy for your blog.
Before we get to the 7 steps needed to build your complete strategy, let's quickly identify the main differences between marketing and advertising.
What are the main differences between marketing and advertising?
Marketing prepares a product for the market while advertising makes your product/service/brand known to an audience/marketplace.
Marketing involves studying market research and studying consumer behavior. Advertising is a component of marketing, a specific step in the overall picture. Advertising is a creative endeavor that includes design and multimedia production (content formation). It uses the data and research collected by marketing strategies, to best communicate the brand.
Marketing is a more controlled and wider-reaching process, while advertising is specific to "brand communication".
Marketing is both research and practical application, while advertising is just practical application, or putting into practice what you learn from your marketing efforts.
What areas are bloggers and marketers most lacking in?
Market research indicates that over two-thirds (over 66%) of marketers feel they need to be educated on how to use the technology available to manage and market content, as well as how to scale their content strategies.
Almost half (almost 50%) need to learn more about mapping the customer journey. And over a third (more than 33%) want to learn more about:

AI (using bots for customer relations, automated processes, analytics, etc)
How to develop workflows,
How to communicate their vision to their employees and/or upper management,
and how to set up and manage a content team.
And now let's get into the exciting part!
Are you ready to plan your blog's content marketing strategy for the next year?
Get out your colored pens, some sheets of blank paper, your notebook, a pot of strong coffee, and let's begin.
How To Create A Blog Content Marketing Strategy: In 7 Steps
As you work through these steps, have your paper, notebooks, and pens on hand. Go through each step, write down your goals, take your time. If you can't think of everything, come back later and add to your list, as the ideas come to you. At the same time, on a separate sheet of paper, write down your "to do" list. For instance:
Create an "About Us" page. See my article on "How to create an "About" page."
Buy or try out software to automate emails.
Get AI to improve CRM (customer relations management).
Create a Facebook page.
And so on. Jot down whatever comes to mind. You can refine the list at a later stage.
The 7 main steps in Content Marketing Strategy are:
Set up goals and define intentions
Review your previous content and results
Identify and know your target audience
Calculate your budget and resources
Plan your content strategy
Plan your marketing strategy
Measure results
Step 1 – Set goals and define intentions: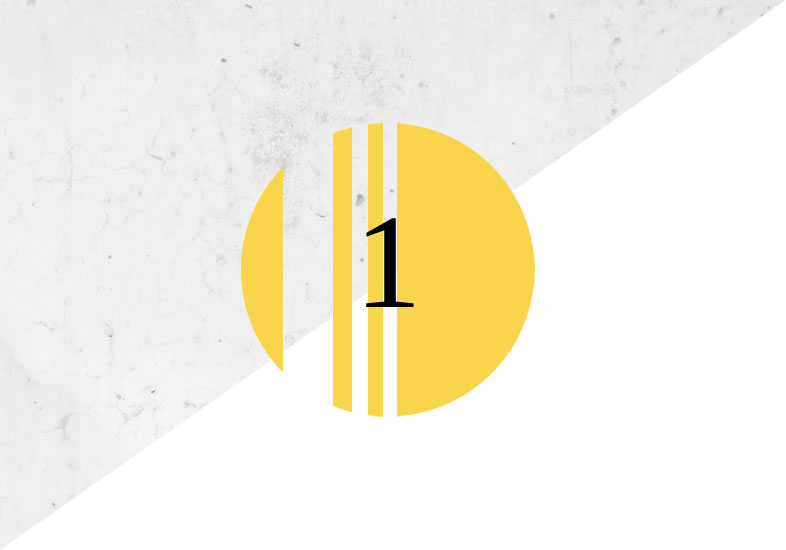 Write up your mission statement, identify your KPIs, and draw up a list of goals:
1. What are your goals? Write down your short and long-term goals.
Use SMART goals. Goals must be small, measurable, achievable, realistic, and time-bound. You can use this formula for both short and long-term goals.
Goals can include:
Increase traffic and leads generation
Increase sales
or increase revenue from other various income streams
Increase social media presence and followers
Install software to increase conversions and sales from leads
Improve brand awareness
Educate yourself in areas you feel you are lacking
Start a podcast or YouTube channel
Create free downloadable digital content
Create an ebook
The key performance indicators
To help you set goals, you must identify the key performance indicators (KPIs) you will be using. The KPIs are the aspects and factors you can measure and track, based on analytics and data.
KPIs can be anything from:
Number of page visits
Time spent on page
ROI from campaigns, CPCs, CPLs, etc.
Number of inbound links
or downloads
Number of new subscribers
Number of shares
Comments and interactions from social media platforms
Leads generated
Conversions from leads
Identifying the most effective platforms so you will know where to spend more and less for your next round of advertising and promotional campaigns
Which content gets the best results, both in terms of topic and format. Look at factors like; time of year posted, day posted, frequency of posts, repurposed posts, how it was marketed (if at all), etc.
2. What drives you? Introduce yourself, your brand, and your ethos.
Make sure your 'About" page is exceptional, catchy, dynamic. This is the space you use to tell visitors and customers about:
Your brand.
Your backstory.
Why you are so passionate about your product.
What you and your product can do for people. What problems can you solve? How you can make their lives easier. Why they need it.
What your values are. For example, do you give a percentage of profits to a cause or back to the workers? Are you "green"? Do you feel strongly about fair labor practices? Is your product plastic-free, organic, non-GMO, educational, etc.
Step 2 – Review your previous content and the results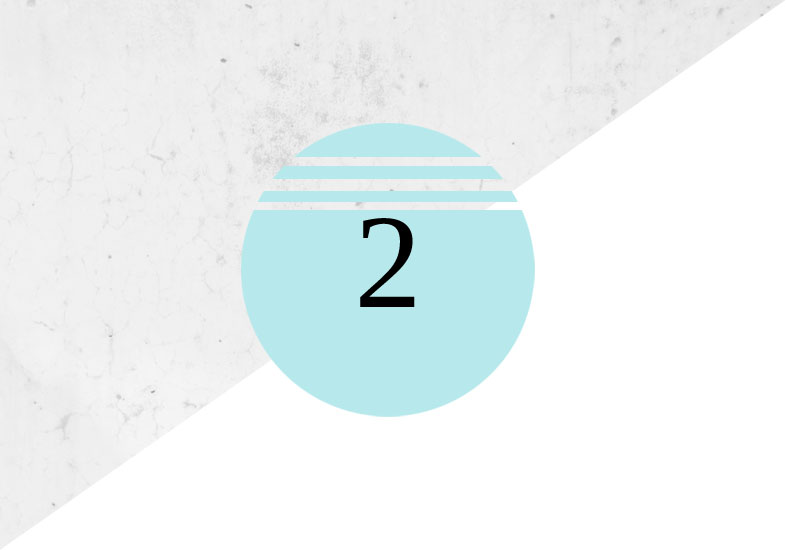 Step 2 is part of step one but also separate. You will need to gather all the information using your chosen KPIs and analytics to set your goals. But you also need this information so that you can plan your content calendar for the next twelve months. The results will show you where you are doing well and which areas are falling short of set goals. From here you will be able to tweak and adapt your content strategy to hit your mark on your next set of goals.
You should be reviewing and asking things like:
How much has organic traffic increased?
What digital content was downloaded the most?
Which content has the best results and how did you promote it?
How is your content being received across social media platforms?
Which content performs the best? For example; listicles, how-to posts, tutorials, interviews, reviews, mixed media, video content, etc.
What are the best days to publish and promote on social media? Remember, different platforms have different demographics and therefore will show different results.
How are your competitors comparing?
What results are you getting from email marketing?
Are you targeting your niche audience to the best of your abilities?
Step 3 – Identify and know your target audience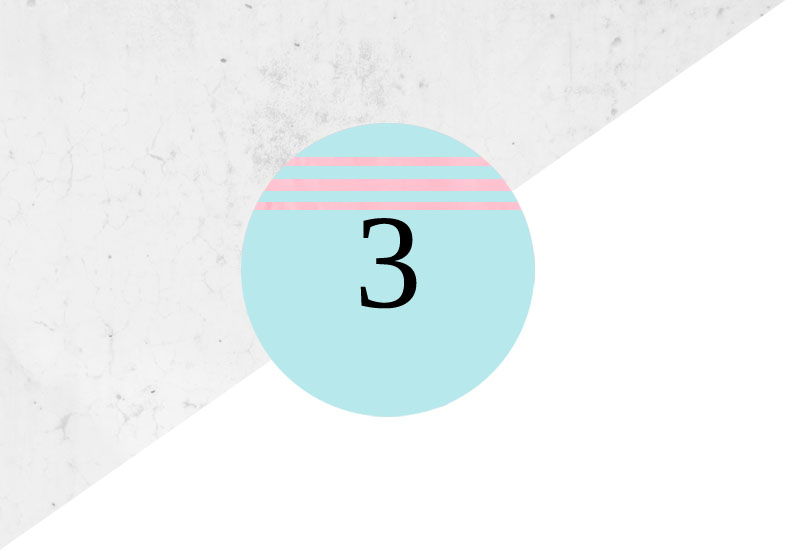 Marketing to a specific group of people narrows the playing field but if done correctly, increases your ROI and sees a marked increase in sales and revenue. When you target people highly likely to want what you are offering, the organic traffic generated will result in more leads that convert to actual customers and sales. The people you are connecting with through your various marketing channels will be more engaged. This creates a busier platform, builds an online community, and cements your reputation as being an authority on the content you are promoting.
Read about how to find your target audience.
Step 4 – Calculate your budget and resources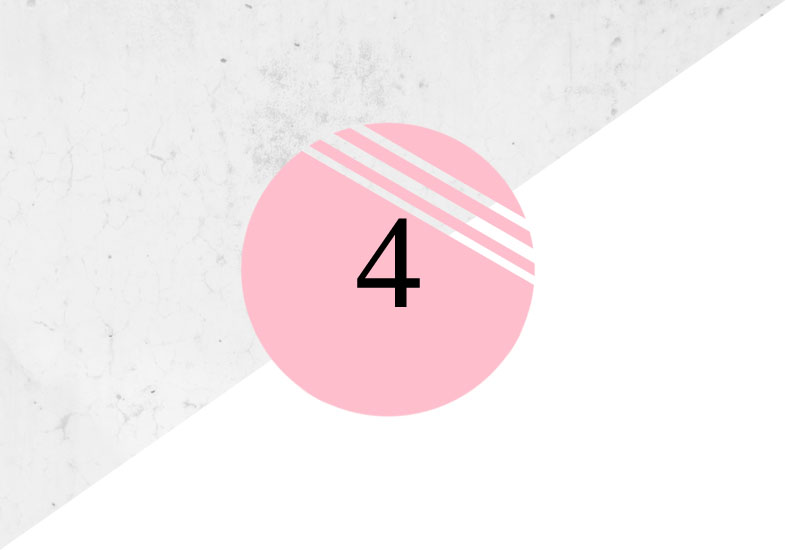 Recognize the strategies you must put in place.
As a new blogger, you may not yet have $2,000 to spend on hiring a digital marketing company. A digital marketing company offers the following services:
PPC
SEO
Email automation and marketing
Social media marketing
Video marketing
Content marketing
Web design and development (back and front end)
But you can do all these things yourself, at a fraction of the price, just by getting the right software. Check out my article on "How to promote your blog." And also "How to promote your blog on social media."
Basically, when you calculate your budget you must list the channels you will be using, list the software you want to buy, and calculate the monthly costs of implementing your chosen brands for specific services, like email automation, SEO, and analytics.
Step 5 – Content Strategy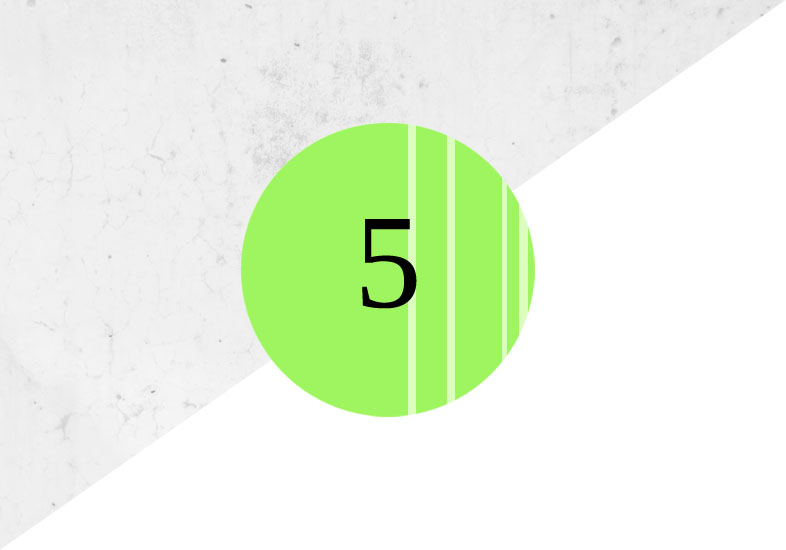 Consider your niche
your target audience &
your pillar posts and topic clusters
Create evergreen content
Repurpose content that does well, by changing the format or just updating
Do keyword research
Identify your KPIs (key performance indicators)
Add share buttons that make it easy for readers to tweet, pin, or share across social media. (This point is more marketing strategy than content strategy, but remember everything is interconnected and the end goal is to create content that flows and consolidates at the same time.
Your content marketing strategies must be innovative and cost-effective. Learn from veteran bloggers who are willing to share where they went wrong when they started out. Many bloggers throw money at the wrong marketing strategies, spend too much advertising on the wrong channels, and don't use the data and the analytics they have at their fingertips. According to Disruptive Advertising, only 5% of bloggers don't use analytics but of those that do, an astounding 97% are not analyzing the data effectively.
When you start out, the most important strategy is your content strategy. This will include an SEO strategy with keyword research. Analyzing your metrics and KPIs helps you decide what topics and formats of content to create.
SEM & SEO
Organic traffic is the unpaid traffic generated from Google's search engines. SEO is probably the most important marketing strategy of them all. Why? Because you want people to find you through Google search queries. The second most important is the marketing of your actual blog. SEM is also vital. SEO is organic (unpaid) traffic, SEM is paid traffic.
Your WordPress dashboard has SEO settings for you to fill in when you compose your blog posts. And most SEO software will come with a free basic package or a trial period. When you use SEO tools, by the time you are ready to publish, you get to see how good your SEO efforts are. If it's in the green you're good to go. Get familiar with the free plugins associated with your blog's CMS (content management system).
We recommend the free, open-source WordPress CMS.
When you create your content you have to do so with SEO in mind. If your content is not getting picked up by the "crawlers". Crawlers are spiders and bots (robots) that trawl the web for keywords, based on search queries from users.
If you can't afford all the automated processes needed for email marketing, SEO, and SEM, then choose the free versions until you can afford others. See my articles on identifying target audiences, keyword research, blog promotion, and more right here in our best content section.
Keyword research is very important. Again, you can use free resources or paid versions to get the right keywords into your posts, titles, images, and URLs.
How To Create A Content Calendar
Get a large piece of paper, mark out 12 sections, one for each month. Do the same using one piece of paper for each month, and block in the days. Use your PC instead of paper if you prefer doing it that way. (I just prefer using paper because I can stick it up on my noticeboard). Or use an actual calendar with separate pages, and empty blocks, for each month. Decide how often you'll be publishing. For this article, I'm going with one blog post per week. So that means I'll need to come up with 52 blog posts for the year.
Take holidays into account and reserve those times for articles relevant to each holiday. This is not so important if your product is not seasonal. But it's a good time to advertise promotions, specials, discounts, etc. This planning happens in the next step (Step 6 – blog marketing strategy).
Preparing your content calendar:
Make a list of problems your target audience needs help with.
Address each problem with a listicle post, a "how-to" post, and any other formats you want to include.
Research what's trending in your niche.
Then start brainstorming, on a separate sheet of paper. Use mind mapping and try to break up your posts into pillar content, followed by topic clusters
Examine your products and decide how to introduce them without being too promotional. Focus more on educating and solving problems. To find out what problems are priorities, do thorough keyword research. See my article on keyword research here.
For each pillar post, you can mind map your next 5-10 articles. This helps you to create your content calendar for 12 months at a time.
If seasonal, break your content calendar down into four seasons. This means you'll have 12 weeks for each season.
If you break content up into seasons, you could have 4 pillar posts with 11 topic cluster posts for each pillar post. And an extra 4 posts to make up 52 weeks of blog posts.
---
An example of a content calendar
Here is an example of a content calendar based on the medicinal benefits of herbs (Gardening is another passion of mine, after design.)
* * *
Pillar Post – Week 1
Topic: Seasonal Herbs with Medicinal Benefits
Then Topic Cluster posts like:
| Week | Topic |
| --- | --- |
| 2 | Top Ten Culinary Herbs with Medicinal Benefits |
| 3 | How to Grow Ten Herbs with Medicinal Properties |
| 4 | Best Recipes using Top Ten Easy-to-grow Herbs |
| 5 | Best Summer Herbs for Depression, Anxiety, and Stress |
| 6 | Try These Herbs to Improve Memory and Cognitive Function |
| 7 | What Do These Ten Herbs Have in Common? |
| 8 | Winter Herbs for Common Ailments |
| 9 | Cooking with Seasonal Herbs |
Pillar Post – Week 10
Topic: Guide To Growing Medicinal Herbs
Next Topic Cluster posts:
| Week | Topic |
| --- | --- |
| 11 | How To Grow Your Own Herbal First Aid Kit |
| 12 | Ten Easy Herbs to Grow in Pots |
| 13 | How to Care for Your Potted Herbs: Includes List of Common Pests and Diseases |
| 14 | How to Harvest and Store Your Homegrown Herbs |
| 15 | Drying Herbs for Herbal Teas |
| 16 | Health Benefits of Aloe Vera |
| 17 | List of Medicinal Weeds you'll Find in Your Garden |
Pillar Post – Week 18
Common Herbs for Health: Herbs for Cleansing and Boosting Liver, Heart, and Immunity
And again Topic Cluster posts:
| Week | Topic |
| --- | --- |
| 19 | Health Benefits of Dandelion |
| 20 | Herbs To Help Diabetics |
| 21 | How To Flush Liver With Herbs |
| 22 | 10 Herbs To Boost Immunity |
| 23 | … |
* * *
And this is how you create your blog posts for the next twelve months. Along the way, you may find that certain posts are doing very well. Ask yourself why. What problems are you solving? Do the listicles fair better than the how-to articles? Have you created evergreen content that you can repurpose and repackage? For example, you might decide to convert a popular "how-to" post into video format. Or update the content and repost.
But all your efforts to create informative content are wasted if nobody knows it exists. And so we move on to Step 6.
Step 6 – Marketing Strategy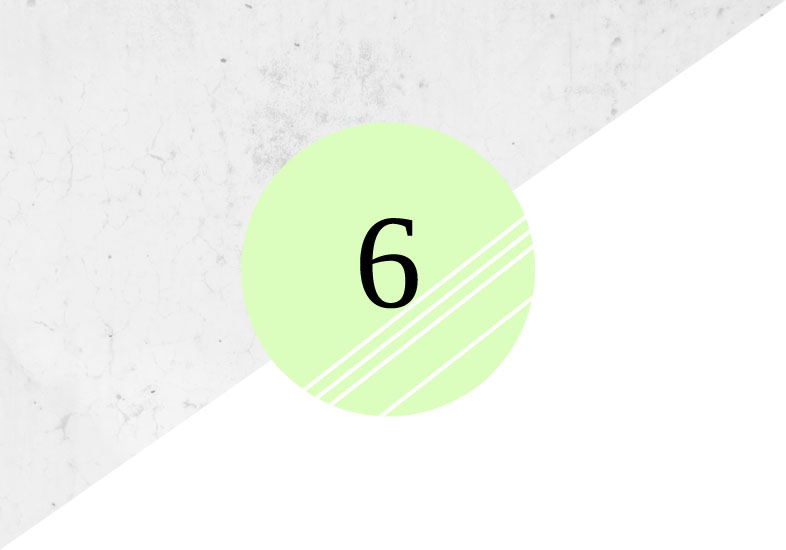 How will you promote your weekly blog posts?
Once again, you will need a calendar for your marketing strategies. And remember there's software, like monday.com, to help you keep track of your team and the tasks everyone is working on. Set deadlines, arrange meetings, and coordinate dates to publish various content in various formats.
Use AIDA principles when selling and be aware of the different stages of the buying journey. The marketing funnel is crucial to catch users at the different places they are in when they do their search queries and land on your page organically.Refer to the results of your previous content, analyze the techniques you used, and the success you achieved. Marketing strategies need a budget and allocated publishing places and times. Choose Pinterest and Instagram for highly visual content. Use Twitter to tease and intrigue your target audience into clicking on links to your blog (organic traffic).
By linking all your social media platforms, from LinkedIn to Twitter to Facebook to Pinterest, and Instagram, you can track and keep tabs on what and where you are getting the most traffic from. This information helps you to decide where to spend money and where to utilize free options.
How To Create A Marketing Strategy
Use your analytics to compile daily, weekly, and monthly campaigns and advertising. Each platform has tools and resources for marketing content. Read my article on "How to promote your blog on social media platforms."
Find out which are the best days to post ads for content. For example, according to socialsprout.com, the best day to post on Facebook is Wednesday. The worst day is Sunday. The best times to post are Tuesdays, Wednesdays, and Thursdays, at 5 p.m. And on Fridays between 8 and 9 a.m.
Will you use free tools or pay to boost your posts to get better reach? Facebook has Facebook and Google Ads have useful tools and resources to help you market content.
Twitter has a different time frame. Wednesdays and Fridays at 9 a.m work the best. And the favored days are Tuesdays and Wednesdays. The most interactive times for tweeting are between 8 a.m and 4 p.m. The worst day for engagement is Saturday. And the worst times are daily from 10 p.m to 4 a.m.
Part of a digital marketing strategy includes getting social. The more you engage with your target audience the faster you'll gain a reputation as an authority on your topic. How do you do this? Join Quora and Reddit. These platforms are popular for FAQs and researching what problems your target audience needs help with. Join Facebook groups and forums. Engage on these platforms. Not only will you gain a reputation as an authority, but you will also build relationships with your target audience. Building an online community that introduces people to your brand and product will also fall under your branding and promotional strategies.
Step 7 – Measure Your Results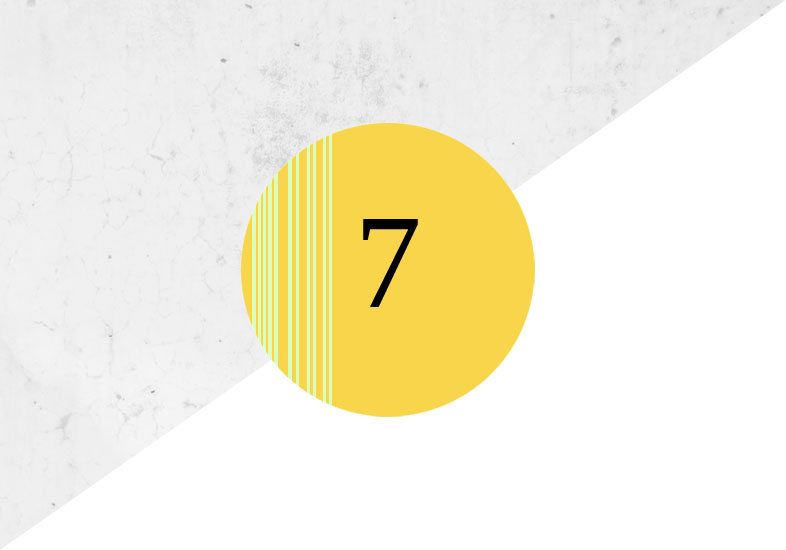 The final step, in your overall content marketing strategy, is to keep up with your results. This is invaluable when planning your next round of promotions and campaigns. You must pinpoint where you had the best ROI and which campaigns had terrible results. How successful has your SEO and SEM marketing been? Where can you afford to spend next and where did you waste your money?
How much of your content can be repurposed and updated. How much evergreen content have you got? Should you start a YouTube channel or a podcast?
These questions will help you to budget. Don't forget to compare your results with those of your competitors. Can you afford to pay for AI and automation software? Time is money, so the more tasks you can automate, the more time you'll have to craft kick-ass content. Maybe you want to hire a content writer or a person that will promote content via Pinterest, Instagram, Facebook, etc.
Stay informed to stay relevant. If you have the passion behind your product, it's easier to stay motivated. Continue to educate yourself, as well as your customers.
The Final Outcome About Content Marketing Strategy
Has this article helped you to understand why a documented content marketing strategy is important? If so, please leave a comment in the section below.
It is virtually impossible to store all this information in your head. So the extra time and effort you put into your content marketing the better off you'll be in terms of increasing traffic, generating new leads, and ultimately, getting leads to convert to paying customers and subscribers. These people are more likely to share your posts because they are getting value from your content.
Please subscribe to our mailing list if you want to be kept up to date with our latest content. And I hope you enjoyed this article.
How to create a content marketing strategy that works is easier than you thought, right? Keep up the good work! And keep on striving to make your blog a success story!
Happy Blogging!
Monika
xxx