Every business needs two things. A blog. And a concise digital marketing strategy. Blogging remains the favored content marketing strategy for 2021. But what is a blog worth if nobody gets to see it? It's essential to know how to promote your blog on social media. Social media platforms are where the online action is. And where your target audience get their daily fodder from.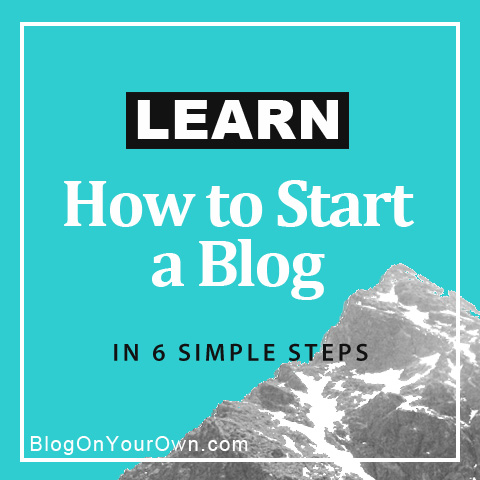 So it's a no-brainer, that to promote your blog, you will need to get to know how these channels are structured for online marketing. And which platforms are frequented by your target audience. Create promotional campaigns to get your blog into the limelight. First use the free resources you have and then, depending on your short and long-term goals, you can start boosting your posts with paid ads and campaigns.
Build an online presence and encourage customer interaction to personalize your brand and grow your business. Social media marketing does not need to take up precious time. Initially, there is a learning curve and some foundational work. But once you are in the swing of things, social media marketing is an affordable and effective way to promote your blog content and your business.
Let's get started!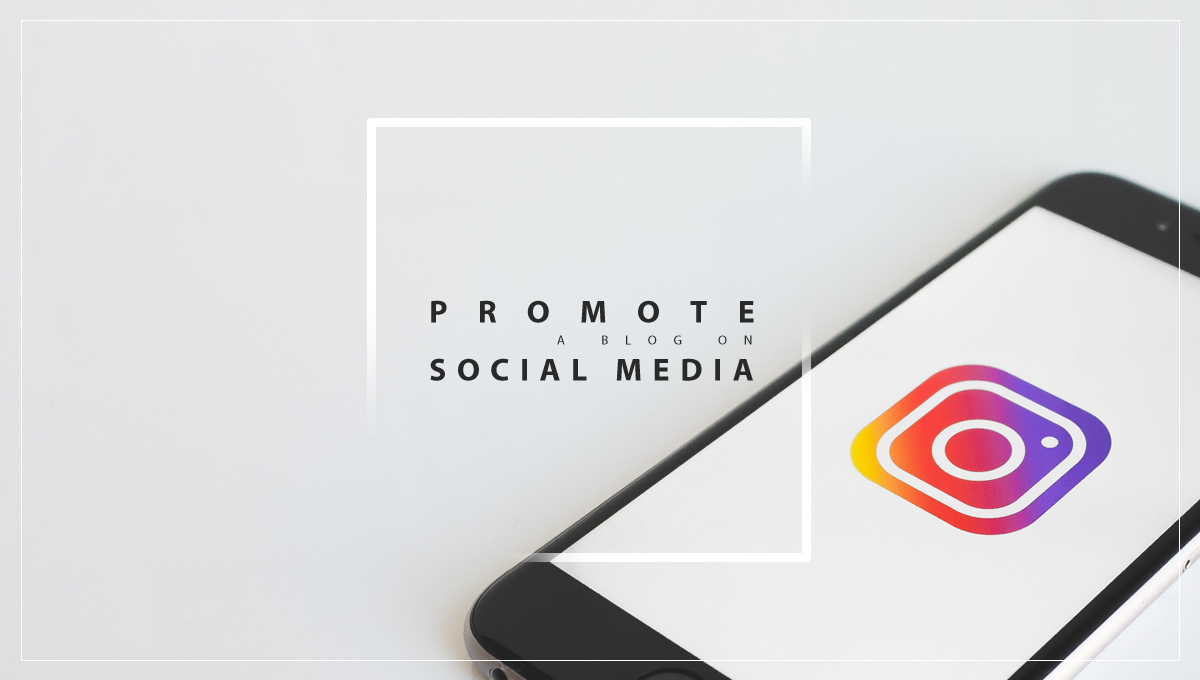 Social Media Marketing For Blogs
Each social media platform has its own set of ad management and marketing tools. So you need to decide which channels you want to promote from and which one you'll target first. Each platform should be viewed separately. And you should devise a unique strategy for each one. Timing is important too. You need to be strategic in when, where, and how often you will be posting. Your marketing budget needs to be decided and split across platforms accordingly.
This means that, in addition to your blog content calendar, you'll need a content marketing strategy calendar. There are many ways to promote your blog. – See my article, "How To Promote Your Blog." Some of these methods take time to execute, and more time before results can be measured.
Social media marketing is only one strategy. And that's what I will cover today. I'll be telling you how to promote your blog across:
There are many more social channels around, like Tumblr, TikTok, SlideShare, Influenster, Medium, We Heart It, and more. But the mainstream platforms that get used most for advertising and marketing are the ones listed above. Having said that, there is nothing wrong with sharing content on forums and platforms like Reddit. But this channel has been overused and is not as effective as it once was.
Promoting Blogs On Social Media
Consistency – Plan your promotional strategy to release ads and links at set times, on set days, and do this regularly.
Use Publicize plugin – If you use WordPress, you can automate your advertising. And let your promo snippets and links get released across all your social media platforms, automatically. This saves you time and streamlines your blog content marketing strategies.
Use scheduling tools to line up your blog campaigns and get them sent off at set times, across all your platforms.
Choose the right times to post. Different channels have different times when activity is higher. Certain days will see more users logging on between certain times. Use this information to strike while the iron is hot!
Here is a list of scheduling tools you can use. Some have free trial versions.
Feedly
Crowdfire
Sendible
SEMrush
Buffer Publish
Smarter Queue
SocialBee
Tweetdeck (twitter only)
Agora Pulse
Sprout Social
CoSchedule
HootSuite
How To Promote Your Blog On Social Media #1 Facebook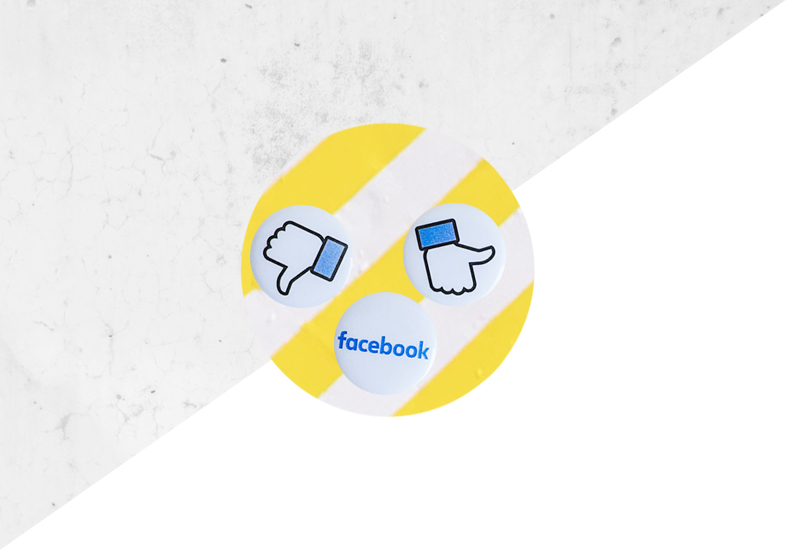 Creating and running a promotional blog campaign on Facebook is child's play, thanks to Facebook's marketing tools and features. Everything is laid out and all you have to do is go through the motions, clicking the appropriate boxes as you set up your campaign. Once it's up and running you can follow the progress, get insights, and analyze basic data. See where people are spending, how they behave online, and what your target audience is after, both in terms of content and product. You'll know whether to extend the campaign and increase your budget or pull the plug and move on to the next piece of content you want to boost.
As with all digital marketing strategies, you must know in advance who your target audience is, what makes your content valuable, and what your goals are for that specific campaign. You also need good copy. A short blurb to catch readers' attention will get more likes, comments, and shares.
Facebook offers:
Affordable CPC (cost per click) rates
Targeting options
Marketing tools
Easy-to-navigate paid promotion options
Facebook Ads Manager to check campaign metrics that include CPC, CTR (click-through rates), and CPM (cost per mil).
Facebook for business (facebook.com/business/small-business/)
Free online courses to teach you how to market your business/blog on Facebook, Instagram, and WhatsApp.
Facebook analytics.
Facebook for business helps you to set marketing goals, create Facebook pages, set up ads in different formats, and partner with Facebook Marketing Partners. Get insights on audiences, conversations, and media behavior.
5 Steps of Promoting Your Blog on Facebook
Exhaust all free channels first – Free channels include setting up a Facebook page and creating regular posts. You can create a page just for your blog. Or a page for your business, where you'll promote your blog, brand, and products from.
Join communities – Find groups that align with your content and brand. This is also where you will find your niche audience. Interacting on groups helps you to understand what your customers are looking for and what questions they have. You can then promote the relevant content to the relevant groups.
Create a post with a catchy title – Add original promotional blurbs to pique interest and get people curious enough to click on your link. Don't be afraid to reuse old content, especially if it's evergreen. And make sure to add images and videos too. Facebook gives you options with its different ad formats.
Share your posts with friends and team members. Share to groups. Encourage everyone to like and share.
Boost your post an hour after you first publish. To boost your post go to the Ad Center. You will find it in the left column of your home page. Facebook is pretty intuitive though and will prompt you to boost whenever you list something or write a promotional message.
Create ads to blog promotion
In addition to simply boosting your post, you can create ads to boost individual blog posts or your blog as a whole. The Ad Center keeps track of your ads, their reach, post engagement, and link clicks (over 60 days).
Get started by answering questions about your business and goals. This allows Facebook to recommend the right type of ad, audience, and budget. You will also get insights into how your page is performing. And track the progress of each promotional post.
Create automated ads based on personalized plans. Facebook then runs tests for up to 6 versions to see which one performs best.
The AdCenter is also where you will find free tools and resources that will teach you how to optimize your posts for generating leads, promoting posts, and getting the most exposure possible.
Choose From A Range of Ad Formats To Promote Your Blog On Facebook
Go to Facebook for Business and explore the different categories. Marketing your blog post, using different types of ads, widens the net that will catch your target audience. Choose from:
Photo ads
Video ads
Story ads
Messenger
Carousel ads(great for promoting a blog series)
Slideshow ads
Collection ads (like the carousel ads, you get to display more than one post at a time)
Instant experiences
Facebook not only lets you promote content, but it can also help you retarget existing customers, build brand awareness, generate leads, and grow sales, both locally and online.
How To Promote Your Blog On On Social Media #2 Twitter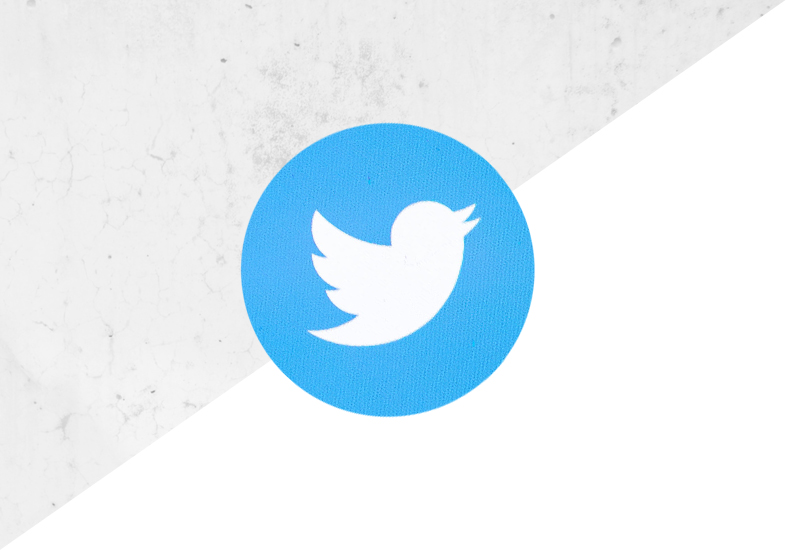 Welcome to Twitter, home of the hashtag. Twitter revolutionized the way we spread news and gather information. With its less-is-more approach and the follower phenomenon, it took the world by storm. And remains a popular platform for getting info out into the Twittersphere, to be consumed fast, and forgotten just as fast.
So, unlike Facebook, which doesn't encourage bombarding groups and pages with multiple promo campaigns, you can tweet your post 3-5 times a day. Also, the URL is automatically set for 23 characters and when you post links, Twitter automatically shortens your link. It also checks for bogus or dangerous links and blocks them.
Here is a list of pointers for tweeting to promote new content:
Tweet posts 3-5 times a day.
Break up your blog post into tweet-sized chunks.
Use up to 3 hashtags. Keep them separate from your text.
Use scheduling tools, like Tweetdeck, to send out your promotional tweets at set times.
Thank people for sharing your tweets. This builds relationships and creates a second wave of interest from people who see your note of gratitude and think they have missed out.
Tweet an excerpt from your blog to act as a teaser.
Add a personal message to your link to create context.
Use a friendly tone.
Insert your link into on-going conversations when relevant. Hone in on trending issues and high-profile days.
To find these conversations do some "keyword" research. Use tools designed just for Twitter to find conversations (Tweetreach) and trending hashtags (Tweroid).
Add visual content.
Tag up to 10 Twitter accounts. Follow Twitter's prompts on how to do this.
Take advantage of Twitter's promotional days. For example, #MeatFreeMondays and #Throwback Thursdays.
Check Twitter's native analytics to get insight into active engagement. Find out about replies, retweets, and hearts. Pay attention to patterns that indicate when tweets are posted, what day they get posted, and what hashtags were used.
How To Promote Your Blog On Social Media #3 LinkedIn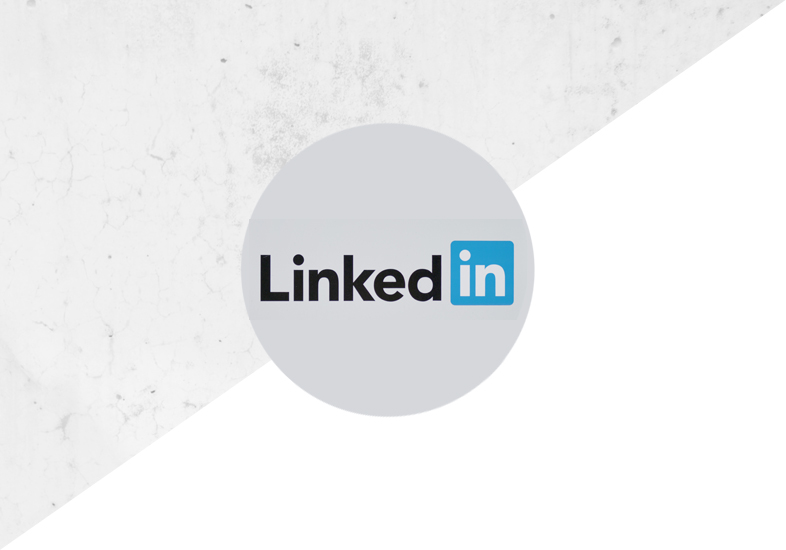 LinkedIn is the perfect platform for promoting B2B (business to business) content. LinkedIn is affiliated with Slideshare, they are owned by the same company. Stats, from GetResponse, reveal that LinkedIn gets more traffic than Facebook and Twitter, even though those platforms get the bulk of shares.
Stats also show that adding a link to your LinkedIn post increases engagement by 200%. Adding an image increases engagement by 98%, and a video by 75%.
What you need to know about blog promotion on LinkedIn
The best time to publish a post is early in the morning, around 6 or 7 am.
With LinkedIn, you may need to resend at times. This is usually because you have not yet become familiar with LinkedIn's etiquette. And your link may be construed as spam.
Post every day. You can skip weekends. But try to keep promotional posts to once a week.
Join groups but be aware of each group's rules.
Use Pulse for LinkedIn. But be wary of other scheduling tools. LinkedIn differs from other platforms. When promoting your content be sure to promote the content of others too.
Titles must be 70 characters or less.
Posts must be 250 characters.
Shared links from your pages will use the meta description as the default description.
Build a selective following by inviting people from the industries you are working with. This increases your chances of them accepting your invite. Use Twitter to find these people. Twitter is a mini-search engine in this regard! It is easy to add 30-50 new followers to Twitter daily. Once these people are following you, wait a week and then invite them on LinkedIn.
Create customized invites. This increases the chances of building authentic followers. LinkedIn is a networking site very focused on business connections. So while promoting your blog posts is viable, it has a different modus operandi when compared to the more social sites that allow you to promote your content shamelessly. Although having said that, groups across these platforms all have their own rules.
Paid promotions are expensive on LinkedIn. So unless you have the budget or are a large outfit, stick to the free posts.
How To Promote Your Blog On Social Media #4 Using Pinterest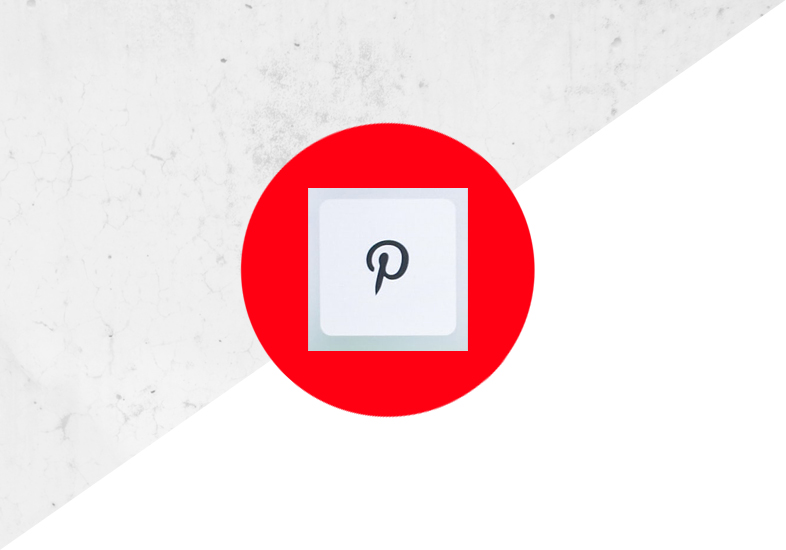 Pinterest is a lot of fun. It's a creative visual platform where users get to feast their eyes on images to get the creative juices flowing! It's the platform for crafters, hobbyists, artists, DIY enthusiasts, health and fitness nuts, writers, gardeners, bakers, event planners, etc, and more recently, marketers and bloggers by the 1000s.
Pinterest is a search engine, over 90% of the content is images. Users create boards and categorize them. You can pin any image from the internet, or create your image and text to pin to your account.
To promote your blog with Pinterest you will need to create an account. It's free. Create a Pinterest Business Account. This way you get Pinterest Analytics. Then you can search for pins to add to your board and from there you can build collections.
Pinterest is designed to drive traffic to sites. It's great for building community because it allows such free sharing. It is a wealth of information, packaged in easy-to-digest content in the form of images, videos, gifs, and short descriptive copy.
9 Steps of Promoting Articles On Pinterest
Open a Pinterest Business Account.
Create a board. Give it the same name as your blog.
Structure a winning pin that will deliver impact.
Do your SEO. Do this by making your search option public, add the pinterest tag and save the button. Pinterest will guide you.
Make your blog post pinnable.
Create boards that compare to the mainboard.
Engage with your followers.
Add awesome images.
Plan and release scheduled posts.
You may also like: Image Optimization. How you should do it and why is it so important
How To Make A Pinnable, Winnable Blog
Description Must Rock! So besides the title, add a caption. Make the entire piece between 100-200 characters long. Include enough info to tell viewers what they will get.
Include the description in the Alt tags. Every image should be optimized for further SEO. It's easy to do this using WordPress. The text can be hidden. As long as Google can find it behind the scenes.
Size your images. A good ratio for Pinterest images is 2:3 or 4:5. When cropping use a width of 600 – 700 and a height of 975 – 1200. Vertical images rule over horizontal ones. Use text overlay that does not take away from the impact of your image.
Time it right! Just like other social media channels, the timing is important. Find the right times to post. Use Pinterest Analytics.
Add a Pin-It button plugin. This makes it fast and easy for users to pin your images.
The Pinterest Business Account has analytics, a widget builder, and rich pins. Enable rich pins and choose from six types to make searching for your blog easier. Use paid promotions to get pinned (like the "sponsored ads" on FB) as well as the free resources.
How To Promote Your Blog On Social Media #5 Instagram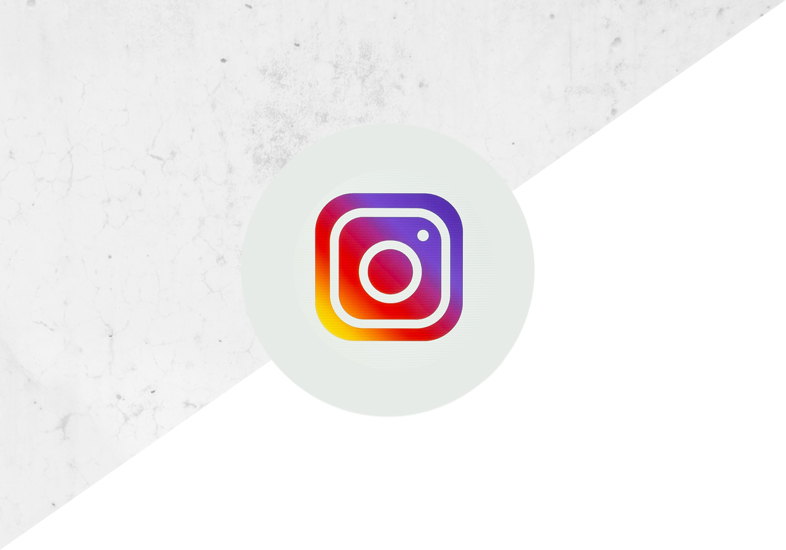 Instagram has the highest rate of interaction between users when compared to other social media platforms like Facebook and Pinterest.
It is best known for the influencer culture that grew up from it. But it's also an effective channel to promote your blog on. Open an account and add an interesting, quirky bio with a link to your blog or website.
Post shareable, relevant content. Make your photos stand out, overlay them with text. Add a caption and a trending hashtag. Follow, like, and comment on content similar to yours. This encourages engagement. Instagram is great for redirecting potential buyers to your shop or site.
Do you feel uninspired? Read my articles on finding creative content:
How To Promote Your Blog On Social Media – Conclusion
Your blog relies on organic and paid traffic to expand the customer base. Social media marketing is just one method of getting more exposure for your content.
Facebook has fantastic free resources for bloggers who want to do their own promotional ads and campaigns. But each platform has its own strong points and each one will appeal to a slightly different demographic. Know each platform and decide how best it can serve your blog. You will find your target audience spread across all the major platforms.
LinkedIn is best for B2B promotions. Pinterest and Instagram are great for capturing buyers' attention with professional images. And Facebook has multiple features that make it marvelous for promoting all sorts of things. You need to understand where the power of each platform lies and utilize it for all its worth.
Social media marketing is something any blogger can carry out. And for those with a bigger budget, you can pay someone else to handle the social media marketing strategies if you don't have time.
The blogging journey is by no means a slap-dash affair. The amount of time and effort needed to make your blog successful is overwhelming. So it makes absolute sense to get the promotion of your blog right. Learn from other bloggers and read blogs from digital marketing companies. In the bid to sell their products many businesses have blogs that offer outstanding tips and advice for free.
But free things always come at a price. Know where to spend your dollars when it comes to marketing. Do your research and plan well ahead. Pay for ads and campaigns after you have studied the analytics and you're confident about where and how your blog will be showcased across social media.
Happy Blogging
Monika
xx