Are you battling to decide which podcast hosting platform to use? Not sure how or where to start? If so, you've come to the right site. Promoting your podcast, increasing your audience, and monetizing your site are common goals of all podcasters. You can't have a proper podcast without a reliable podcast hosting provider. Bandwidth, storage, downloads, RSS feeds, and useful analytics are the essential criteria provided by podcast hosting platforms.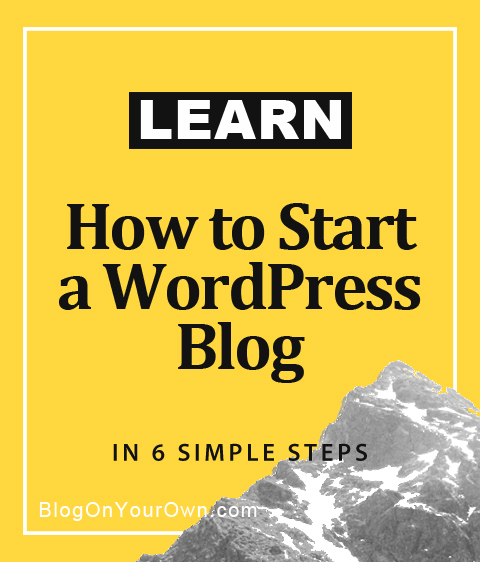 Podcasting is a great way to increase your audience and customer base, as you capture both readers and listeners. Depending on whether you are a small business, an independent, or a large enterprise, you will need a podcast hosting provider that caters to your specific needs.
Disclosure: This post contains affiliate links. It means that we get a commission when you click a link and purchase. Thanks to this, we can share free themes and free content. It doesn't cost you anything.
Or maybe you're looking to upgrade your current podcast to a podcast host that is tailor-made to suit your podcast needs. Importing (or migrating) existing episodes to another provider is an option most podcast host sites offer. It's as simple as one click, with the right provider.
I've found the top 9 podcast hosting platforms. They offer all the basics and then some. So get stuck into this thorough review, and gain some clarity on what a professional podcast hosting platform should provide for you.
I also list the top 8 podcast hosting sites that offer free plans (over and above the free trial periods). So, let's get started.
Table of content:
1. What is podcast hosting
2. What are the main criteria to look for in podcast hosting providers?
3. Best podcast hosting sites
4. What are podcast directories
5. Best free podcast hosting sites
6. Which podcast hosting is best for you?
But first things first.
What is Podcast Hosting?
Podcasts are audio files (MP3's) that take up too much storage space for normal website hosting providers to store. Not only do podcasts need storage space they also need a lot of bandwidth for downloading episodes.
On top of that, there is the need for an RSS feed. RSS feeds alert subscribers of new episodes and give a description of each episode.
Podcast hosting requires considerable server resources that ordinary best blog hosting doesn't have. Podcast hosting is specially prepared for storing and delivering large multimedia files (which podcasts are). It also offers tools to help you manage these files.
That's why every podcast needs to be hosted by a podcast hosting provider.
---
As it stands now (2020), about 1/3 of the US population listen to at least one podcast every month. And over 50% of US households listen to podcasts regularly. In South Korea podcasts are even more popular with around 2/3 of the population listening every month.
So it makes sense to any business that podcasting is the way forward in marketing and promoting ideas, services, and products.
And it also explains why podcast hosting companies have grown in number. The competition means that it is possible to shop around to find the perfect podcast hosting provider to suit your podcast needs.
But to find a podcast host that offers a well-rounded, value for money service with all the essentials is increasingly difficult.
What are the Main Criteria to look for in Podcast Hosting Providers?
These are 11 points every podcast hosting platform should feature.
1. Price
What options do they offer? Monthly payments and the freedom to export/import at no charge give you flexibility to place your podcast with a hosting service that will help grow your audience. Benefits of making an annual payment usually mean a slightly lower rate, but it may lock you into a stipulated time period, without the option to change host providers.
2. Free Trials and Plans
Do they offer a free trial period? And have they got free plan options as well as monthly payment plans? Podcast hosts with free plans are ideal for anyone starting a podcast for the first time. It can take time to get subscribers and regular listeners. Until you reach 10,000 listeners regularly, a free plan is an affordable, risk-free, stepping stone into the world of podcasting. But sometimes these deals leave you without ownership of your site or your content. So if you want to retain rights and ownership, make sure you go with a provider that allows this.
3. Support
This includes not only tech support and live customer service but also what the hosts provide in terms of affiliate marketing opportunities and other means of monetizing your podcast site, through ads and sponsorship. Many providers offer 24/7 online support.
4. Compatibility
What embeddable player is provided? Will the player work seamlessly across multiple platforms (websites, Twitter, landing pages) and on all devices (laptops, PCs, smartphones, etc)? How effective is the app integration? And can your podcast host get you listed with a number of directories?
5. Bandwidth
Very important! How much bandwidth do you get allocated? And how much storage space do you get? How many episodes can you upload per month and how many downloads do you get per month? Is there an extra charge for going over the limit and what are the charges? Many podcast hosting providers offer unlimited downloads, uploads, storage, and bandwidth. Others charge you extra.
6. Navigation
How easy is it to use the dashboard? Is it a user-friendly interface? This is super important because if your hosting site has a user-friendly dashboard that makes uploading a dream, then you get more time to spend on content. And less time gets wasted on messing around with uploads.
7. Analytics
What analytic tools are available? And do they assist in promoting and growing your audience by providing useful marketing tools, and promotional networking opportunities? Can you track and identify your key listeners, how many episodes they listen to, which apps they are using, and where they are listening from.
8. Embedded players
Do they offer embedded players that can sync to most of the top directories? Does the player offer multiple options; like recent episodes, multiple episodes (with playlist options), and new episodes?
9. Target Market
Who do they aim their main marketing at? Is it large scale enterprises, newbies, veterans, small indie podcasts, or all the above?
10. Add a blog or website
Will they help you set up a WordPress blog? Do they offer to generate a website for your podcast?
11. Monetization
With many of the basic, or starter plans, you may not have the option of monetizing your podcast. You may also find that your podcast will be filled with ads you have no control over. Once your listenership gets to over 10,000 downloads, many hosting platforms will have a payment plan that includes various forms of monetizing your site. And you may have more control over what ads appear.
The offers are diverse. That's why it's worth taking a closer look to compare all the most critical factors. I've chosen 9 of the best podcast hosting providers.
Best Podcast Hosting Sites
Disclosure: Please note that when you purchase podcast hosting using our Buzzsprout affiliate link, they compensate us, which helps us make our blog & themes free of charge to you. Know that we recommend only products, tools or services that we have tested.
1. Buzzsprout – the best podcast hosting sites
Buzzsprout.com is an American podcast hosting provider owned by Higher Pixels, Inc. It was launched in 2009 and gets used by over 100,000 podcasters.
Buzzsprout Podcast Hosting Plans
Offers 5 different podcast hosting plans
Free plan, which is described in more detail in the section below – Best Free Podcast Hosting Plans. The free podcast hosting plan is limited, but it is enough for beginner podcasters to try out the possibilities. It allows you to send two hours of content per month and store files for 90 days.
$12 per month gets you 3 hours of audio (extra audio costs $4 per hour)
$18 per month gets you 6 hours of audio (extra audio costs $3 per hour)
$24 per month gets you 12 hours of audio (extra audio costs $2 per hour)
$49 per month gets you 1TB of outbound data (this is for podcasts that are getting consistent plays of over 40,000 every month.) Thereafter you get billed $50 per 1TB. This is the Buzzsprout Pro Plan.
But most importantly, Buzzsprout has no limit on audio hours. If you need more hours for your podcasts than those available on your paid plan, no problem, each additional hour is paid extra, depending on your subscription. This means that nothing limits you, and your podcast can last as long as you want.
Monthly payment
What's more, Buzzsprout services give you a lot of freedom because they are provided monthly without long-term contracts. You can change your plan, cancel it, or move at any time you want.
All plans come with the following
250GB of bandwidth (except Pro Plan). This amount of outbound bandwidth translates to 20,000 to 40,000 episodes per month, depending on the length of each episode.
Episodes are hosted indefinitely
Unlimited storage
Unlimited team members
Podcast stats
Listing with multiple directories
Podcast website
Embeddable players customized to promote your brand • Free podcast importing
RSS feed and support
Option to cancel anytime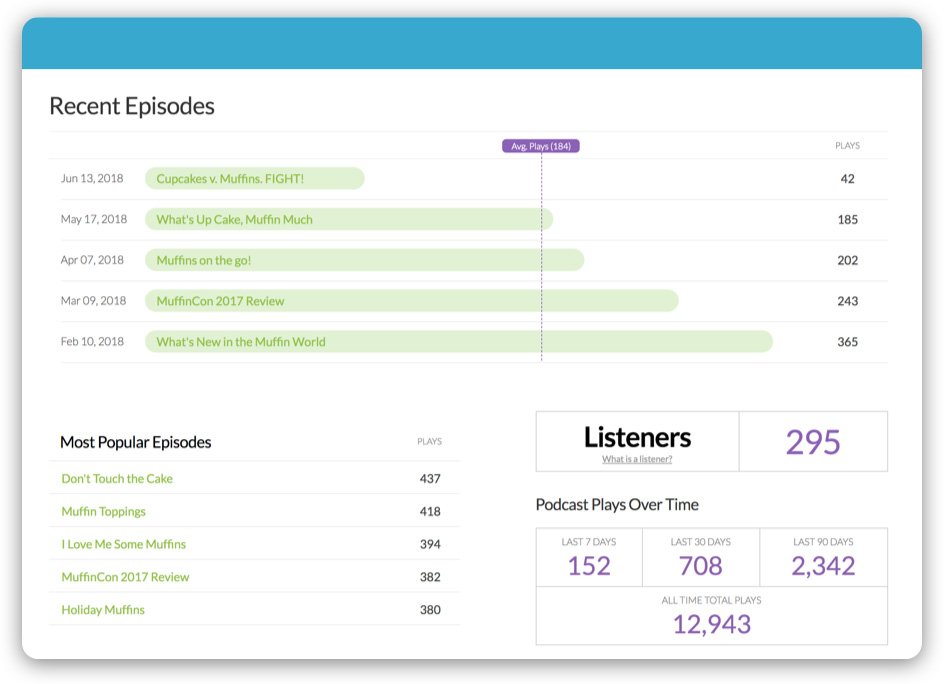 Buzzsprout Key Features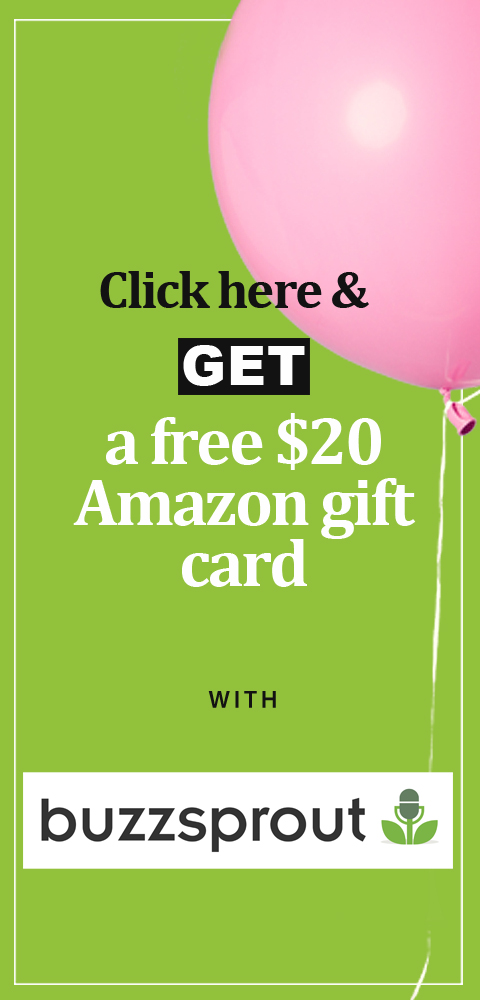 Analytics – podcast statistics help you track your listeners by location, application and a total number of plays. Buzzsprout offers its users advanced statistics. You will find out which applications your listeners use, where your podcasts are being listened to, and the number of times they are played. As a result, you get to know your listeners better, which in turn allows you to better tailor podcast topics to your listeners.
Simple upload procedure – You upload your audio and Buzzsprout automatically optimizes each episode. You can publish straight away or schedule a date and time for each episode to go live.
Customizable embed player
Get listed with Apple podcasts, Google podcasts, Spotify, Stitcher, iHeart Radio, TuneIn, Alexa, Overcast, PocketCasts, Castbox, Podchaser, and Castro.
Manage multiple podcasts with multiple team members all from the same account.
Each episode gets transcribed. This makes your podcast accessible to search engines, hearing-impaired, and speed-readers. This comes at an extra cost. (only $0.10/min)
Chapter markers help listeners to navigate the podcast, return to favorite sections or skip forward to get spoiler alerts.
Buzzsprout will help you monetize your podcast via affiliate marketing programs. They offer you 15% of the purchase price and listeners get 20% off their first order as well as free shipping for purchases over $50.
Pay an extra $6 per month and get 192k Stereo optimization. This beats the 96k mono and is better for podcasts that use advanced equipment or a lot of music on their show.
Easy-to-use interface
Get started with Buzzsprout
What distinguishes Buzzsprout is a very user-friendly and easy-to-use interface, ideal for beginner podcasters. The only thing you need to do is upload a multimedia file, and the rest will be taken care of by Buzzsprout. With it, you can schedule your podcasts or publish them immediately. What's more, Buzzsprout will automatically optimize the episodes, so you have to worry about nothing.
Website: www.buzzsprout.com
2. Podbean – the best podcast hosting sites
Disclosure: Please note that when you purchase podcast hosting using our Podbean affiliate link, they compensate us, which helps us make our blog & themes free of charge to you.
Podbean has 310,000 listeners and offers packages for large scale enterprises as well as complete novices. Like Buzzsprout, they have been the best podcasts hosting for over a decade.
Podbean offers a comprehensive business package, suitable for large podcast networks but they also carry 2 other options and a free plan with basic services, which is described in a section further down.
Podbean Podcast Hosting Plans
Basic free podcast hosting plan. As one of the leading podcast hosting providers, Podbean does not forget about the smallest podcasters and also offers free podcast hosting. It is quite limited because it provides 100GB of bandwidth per month, and storage space of only 5 hours in total. Nevertheless, it is quite significant support for beginner podcasters, and it is worth using it.
Unlimited Audio – $9 per month, billed annually or $14 month to month.
Unlimited Plus – $29 per month, billed annually or $39 monthly.
Business – $99 per month, billed annually or $129 every month.
All 3 paid plans offer the following:
iPhone/Android application
Embeddable players
Podcast website
RSS feed and support
PPO Themes
Comprehensive podcast stats
Advanced custom design for Unlimited Audio and Full custom design for Unlimited Plus and Business
Map your own domain
Great monetization options from Ads Marketplace and Premium Sales with additional options for the Business and Unlimited Plus packages. They get Patreon and PopAds. PopAds uses advertising insertion technology so you get to choose which ads to run.
The Podbean Business Plan adds multiple channels and admins, over and above the two already included.
They also offer:
Private podcasting with SSO authentication
Replace Podbean branding with your own
Live Chat Support
Optional Extras (to purchase) include white-label apps and engagement intel
Podbean Key Features
User-friendly interface that allows you to upload, publish, manage, and promote with just a few clicks.
Choose your own themes from Podbeans PRO themes.
Powerful analytics tools let you track audiences, episodes, and trends. And the stats are available to download.
Website builder and full feature podcasting site.
Reliable cloud storage.
Your own domain and branding.
Search Engine Optimization.
Unlimited storage.
Unlimited bandwidth.
Unique monetization options which include crowdfunding, advertising with Premium Content and advertising sponsorship through Podbean Podcast Ad Marketplace.
Sharing tools.
Website: www.podbean.com
3. Transistor – the best podcast hosting sites
Disclosure: Please note that when you purchase podcast hosting using our Transistor affiliate link, they compensate us, which helps us make our blog & themes free of charge to you. Know that we recommend only products, tools or services that we have tested.
This is a fairly new hosting platform and their site simplifies podcasting hosting (for anyone not familiar with podcasting yet.) They make podcasting seem a lot clearer.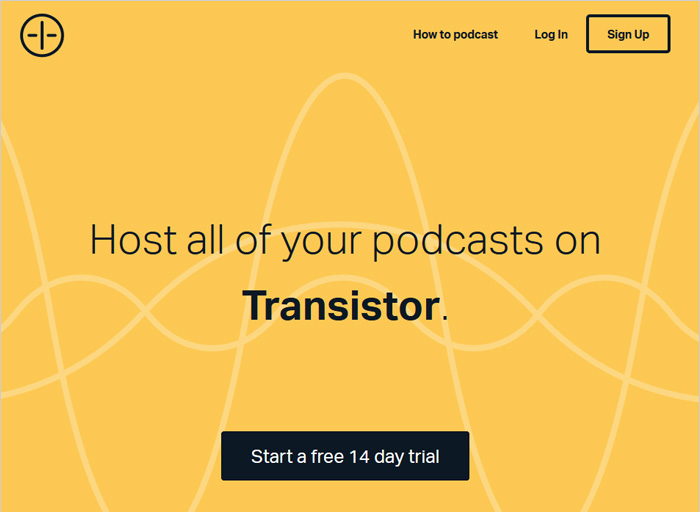 Transistor.fm was started by John and Justin in 2018. They are a small start-up company. They have 4000 plus happy podcasters on their books. And I like that they contribute 1% of their sales to onepercentfortheplanet.org.
Transistor Podcast Hosting Plans
Like a lot of podcast hosts, they also offer two months free if you pay yearly.
Starter – $19. You can have 2 collaborators per podcast and get 10,000 downloads p/m.
Professional – $49. You can have up to 5 collaborators per podcast and get 50,000 podcasts per month. You also get 1 enhanced private podcast a month and may have 500 subscriptions available for that podcast.
Business – $99. You get up to 10 collaborators per podcast and 150,000 downloads p/m. You get up to 3 enhanced private podcasts with 1000 subscriptions allowed.
All plans offer the following:
Create unlimited podcasts
Live customer support
Advanced analytics
Built-in podcast website
Transistor.fm Key Features
Host multiple podcasts with one account.
Have multiple team members.
Analytics provide tracking of episodes, downloads and listener locations.
You can embed the player in a number of ways. Embed code is provided on their site. Use a multiple-episode player for your website, recent episode player for landing pages and new episode player via tweet.
Promote (get more listeners).
Distribute over multiple apps. (Apple, Google, and Spotify).
Easy import for your old content, or if you're switching podcast host providers.
Website: www.transistor.fm
4. Blubrry
Blubrry is also at the top of my list. As a podcast hosting provider they tick all the boxes. Plus they have years of experience, having been around since 2005! And they are 100% USA!!
A huge drawcard is that Blubrry is integrated with WordPress via their free PowerPress plugin, ensuring easy integration with your sites.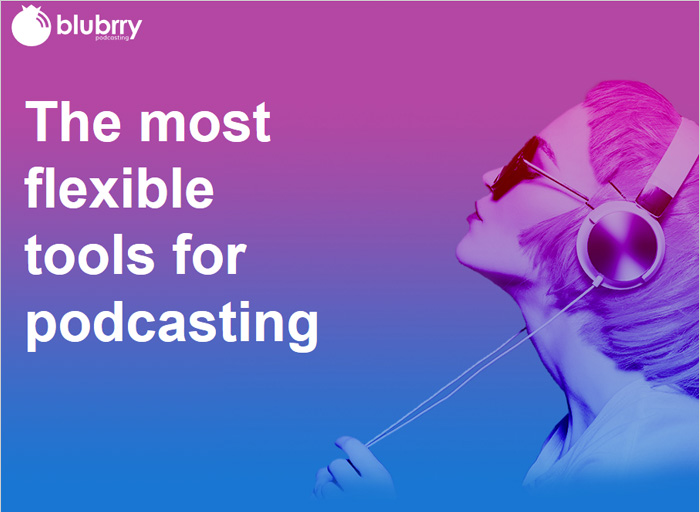 The only thing that can be a bit daunting is the amount of information they do give you. Compared to other Podcast hosting sites, Blubrry goes all out with details of what they offer. For a complete newbie, this will be overwhelming. But Blubrry has a wide web of networking experience and for the podcaster wanting to seriously monetize their podcasts and/or grow their audience aggressively through advertising as well as listenership, Blubrry has top options and features.
With Blubrry you always remain in control of your podcast. And if you know only the basics about podcasting the Blubrry website has so much info, set out so clearly, that you will soon be caught up with all facets regarding podcasting.
Blubrry Podcast Hosting Plans
They have 5 plans. All plans come with:
Unlimited bandwidth
Audio and video options (except the Small-$12 package that only takes audio files)
Simple, easy web uploads
No-fault overage (except for the Pro Package, which comes with limitless storage anyway.) No-fault overage allows you to go over your monthly limit without extra charges and without having to upgrade to the next package. It provides free data storage up to 25 percent above each subscription when you need some extra space from time to time. This is an excellent solution, unfortunately not used in this industry. Usually, each exceeding the limit comes with additional fees, so you have to be very careful and shorten your podcasts if necessary. At Blubrry, you can focus only on content, and you don't have to worry about additional fees for exceeding the limit.
For the cheapest – Small podcast hosting plan, you will pay $12 per month and you will get 100MB storage. The next Medium podcast hosting plan is $20 per month, with 250MB storage. The Large plan is already $40 a month, with 500MB storage, and finally Extra Large – $80 per month and 1,000MB storage. The most expensive – Professional hosting plan, starts at $100 and includes web or FTP upload options as well as commercial podcasting.
Blubrry Key Features
PowerPress plugin for seamless WordPress integration.
Professional analytics (Advanced stats available at extra cost).
Free WordPress site.
Great all-in-one player (with a new look).
Support 24/7 by e-mail, video or phone, as well as in-depth notes available from Blubrry site.
Easy to post – upload – publish.
RSS feeds, are compliant with iTunes and most other apps, making your podcasts available to all, everywhere.
Blubrry was the first podcast hosting platform to become IAB compliant. This certifies that Blubrry delivers accurate stats and excellent data capture across many platforms and from various devices.
Of all the platforms we looked at for this review, Blubrry ranked first in terms of analytics.
Website: www.blubrry.com
5. Captivate
Captivate was founded in 2014. Their trademark catchphrase is "The World's Only Growth-Oriented Podcast Host"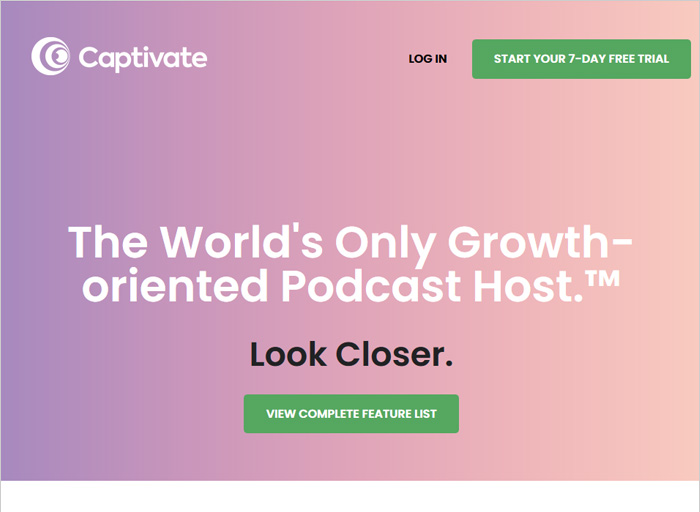 Captivate offers a 7 Day Free Trial and has 3 payment podcast hosting plans to choose from.
Podcaster costs $19 per month with 10,000 downloads.
Audio Influencer costs $49 per month with 50,000 downloads.
Podcast Brand costs $99 per month with 120,000.
All plans feature:
Advanced analytics.
Unlimited podcasts/RSS feeds.
Import for free (import tool.)
Great compatibility across all platforms.
Call-to-action (CTA) built-in to generate leads.
Automatic podcast website.
Unlimited team members.
Easy access analytical dashboard.
Auto-generated links, easy subscription (Overcast, Pocket Casts.)
Offer affiliate marketing
Website: www.captivate.fm
6. Simplecast
Simplecast is a podcast technologies company. Their catchphrase is "The first and last word in podcast management".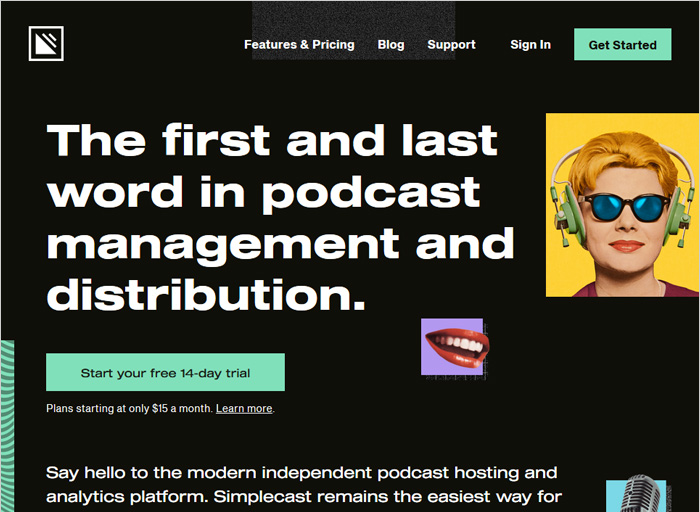 They don't offer a free version but do have a 14 Day Free Trial.
Simplecast offers:
Industry-leading publishing.
Distribution.
Analytics.
Sharing tools.
Robust audio streaming infrastructure.
Audience by Simplecast, which is an audio analytics platform.
Enterprise-scale analytics at affordable rates.
Imports or migrates if you want to switch to Simplecast.
Embed (player) ready to use on-site builders like WordPress and Squarespace, blogs like Medium and across social media platforms.
Custom website domain.
One account can host multiple shows.
Has Recast, which is a sharing, discovery and reporting tool. Recast is the first listener-powered audiogram tool.
With Simplecast API 2.0 (publishing and distribution) you can build your own website, upload tool, listening app and analytics dashboard.
Simplecast has 3 payment podcast hosting plans. Basic, Essential and Growth.
Basic costs $15 per month. There is a slightly reduced rate for all plans if you pay annually but then you are locked in for the duration.
Basic offers:
unlimited storage and uploads.
Distribution across all platforms.
Custom show website with a domain.
1 additional team member.
Embeddable episode web player.
Recast.
Secure HPTTS site and RSS feed.
Essential costs $35 per month and includes everything from the Basic as well as additional team member options, 2 new players (Mini and Show) and more advanced analytic tools and options.
Growth is the premium at $85 per month. It includes everything from Essentials as well as a deeper level of analytics. It also offers API publishing.
Website: www.simplecast.com
7. Audioboom
Audioboom offers to host, distribute and monetize your audio.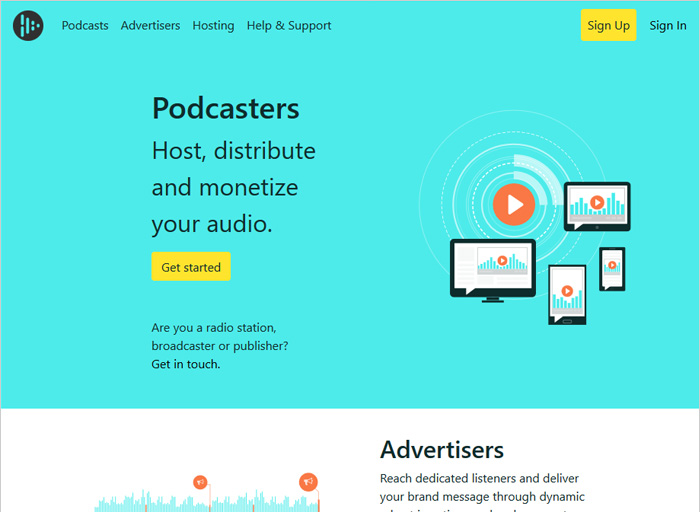 They have two different categories, one that caters to newbies, starting out, or individuals podcasters that run small indie podcasts. The other category is designed to serve established individuals with a large audience (over 10,000 plays per episode), or podcast networks, also with over 10,000 plays per episode.
They offer ad-free options for individuals with plans starting at $9.99 per month. They also offer a Plus Plan for podcasts that have over 25,000 plays per episode, still with ad-free options. The cost per month can be as much as $99.
Once your audience has grown to over 10,000 plays per episode Audioboom offers to help you monetize your site.
Unlimited episodes.
10, 000 plays per month (25,000 with the Plus Plan.)
Your podcasts can be distributed via all the main directories like Apple Podcasts, iHeart Radio, Spotify, Google, Stitcher and more.
Advanced analytics with breakdowns by app, device, and geographic location.
It offers an embeddable player for a website and social media integration.
Website: www.audioboom.com
8. Castos
Castos is another podcast hosting service that simplifies the whole process for you, the podcaster, and helps you to make money from your podcast.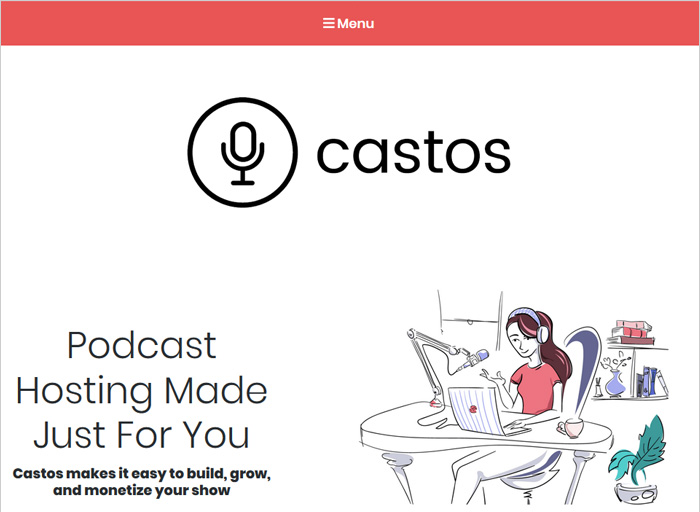 They offer a Free 14 Day Trial (No credit card needed.)
Castos payment plans can be paid monthly or yearly. If you pay annually you get two months free.
They also offer a free plugin via WordPress.org called Seriously Simple Podcasting.
With Castos you can also use their "One Click" import button to migrate your existing content into one place, your WordPress site.
They have three different podcast hosting plans:
Starter Plan – $19 per month: Perfect for podcasters who are just starting out.
This gets you:
Unlimited podcasts.
Unlimited episodes.
One-click import for existing content.
Personalized podcasting website.
In-depth listener analytics.
Premium podcast subscriptions (coming soo.n
Audio podcast hosting.
Growth Plan – $34 per month: Great for podcasters who want to repurpose their episodes. With the Growth plan, you get everything covered in the Starter Plan as well as video republishing to YouTube.
The Pro Plan – $49 per month: Ideal for podcasters wanting to host both audio and video content. The Pro plan includes everything from the Starter Plan as well as Video Podcast Hosting.
Castos Key Features
Premium Podcast Hosting – This feature allows you to monetize and restrict content to premium subscribers (paid or free). Offer unique content like audio classes, in-house training for corporate clients, exclusive episodes and RSS feeds, and more.
YouTube Republishing – This will increase your reach and SEO impact. Automatic republishing takes place, for FREE, every time you publish if you have the Audio Plus account.
Automatic Podcast Transcription – Castos uses a fantastic voice to text technology provider which seamlessly adds text to your republished content. Again, increasing your reach and earning potential.
Outstanding Podcast Analytics – To help you understand your audience better.
Website: www.castos.com
9. Spreaker
Spreaker was launched in 2010, by Francesco Boschieri, Marco Pracucci, and Rocco Zanni. It offers interactive, competitive podcast hosting solutions. In January 2018, Voxnest, an innovative audio technology solutions forerunner, acquired the company.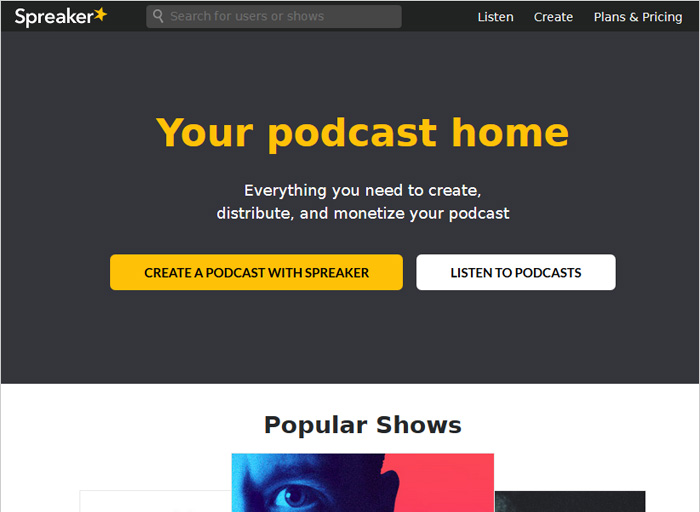 This company appears to be a serious contender in this fast-growing world of podcast hosting providers.
At Spreaker.com website you will find a free starter plan. Check out the section below on our list of top FREE podcast hosting plans.
Here is the list of Spreaker's features, followed by their 3 paid payment plans:
Spreaker Key Features
Unlimited bandwidth.
Loads of audio storage.
Free starter plan.
Customizable RSS feeds
Analytics/Statistics.
Free recording/Live Apps for iOS and Android.
Live audio streaming.
Show webpage.
Customized show apps.
Auto-publish to YouTube, Sonos and SoundCloud • iHeart option to publishing.
Distributes to Apple podcasts.
Auto-post to Facebook and Twitter.
Direct podcaster contact.
Multiple shows with one account.
Audience chart.
Spreaker Podcast Hosting Plans
The following features are included in all plans including the free starter plan:
Unlimited listeners.
Multiple show hosting.
Episode scheduling.
Recording/Live stream app.
Listener's Chatbox.
RSS feed for each show.
External apps integration.
Embedded player.
Plays and downloads.
The On-Air Talent package costs $6 per month, billed annually or $7 per month. It has all the above features as well as:
45 minutes live podcasting per podcast.
100 hours of audio storage.
Customizable RSS feeds.
Monetization with Ad Revenue sharing and Dynamic Ad insertion.
The Broadcaster podcast hosting package costs $18 per month, billed annually or $20 per month. It also has all the above features as well as:
3 hours live per podcast.
500 hours of audio storage.
Customizable RSS feeds.
Customizable player.
Listening sources.
Listener's Geolocation.
Episode likes.
Follower's Trend.
Limited Access podcasts.
The Anchorman package costs $45 per month, billed annually or $50 per month. It includes everything the Broadcaster has as well as:
5 hours live per podcast.
1,500 audio storage.
Audience demographics.
Devices.
Episode evolution.
Website: www.spreaker.com
What are podcast directories?
If you want your podcasts to reach as many listeners as possible, you need to distribute them to places where other people search and listen to podcasts. Podcast directories are among the most popular podcast distribution sites.
Podcast directories act as middlemen. This is where your automatically-generated RSS feeds will appear. Your podcast hosting provider stores your audio files and sorts out the RSS feeds, but listeners subscribe to podcasts, among others, via directories.
Even though Android devices take 80% of the market and iOS the rest, it is iTunes that dominates the directory space. Lesser-known directories will "scrape" podcast listings from the Apple podcast directory. And this means even if you haven't submitted your podcasts to smaller directories they may still appear on them. Bonus!
Apple Podcasts/iTunes lead the pack and Google podcasts comes in a close second. Other well-known directories include Spotify, Stitcher, and TuneIn. And some podcast hosting providers, like Blubrry and Spreaker, also have directories.
You can also upload to platforms like YouTube, Facebook, and SoundCloud. The more directories your podcast appears in the more your audience reach expands.
The "getting listed" part of the podcasting process is generally taken care of for you by your host provider. But there is nothing stopping you from subscribing to smaller directories that they don't automatically list you with.
Here is a list of 15 podcast directories people use to listen to their favorite podcasts.
iTunes / Apple Podcasts
Google Podcasts
Spotify
Stitcher
TuneIn
Spreaker
iPodder
Podcast Gang
Audioboom
RadioPublic
Overcast
Podchaser
iHeartRadio
BeyondPod
SoundCloud
Some podcast hosts also have directories, like Blubrry and PodBean, to mention but two.
To start with, you need to upload your podcast to all top podcast directories. But don't worry you only do it once. Your next podcasts will be displayed in the podcast directories automatically. So let's get started.
How to submit your podcast to iTunes (Apple Podcast)
First, create an account with the app (like Apple ID). It's usually free. Next sign in to iTunes Connect.
Then you'll need to provide the following:
Title
Description
Artwork (fit it into 1400×1400 to the max. 3000×3000 pixels)
Add up to 3 categories
Language
Parental Control or just mark as explicit or not explicit.
To submit your RSS feed firstly copy your RSS feed URL from your hosting service, secondly paste it into the RSS feed section in iTunes Connect. Once the directory has the information the episodes that follow will be recognized, and get added automatically.
You will need to validate the info and then submit. It may take a few days or weeks to show up on the listing, so don't stress if it doesn't appear straight away.
How to submit your podcast to Google Play Music
Log in to Google Play Podcast Portal and click the Add a Podcast button. Then accept the terms of service and enter the URL of your RSS feed, click "Submit RSS Feed". Verify ownership and review the podcast information through the podcast publication. Finally, click "Publish Podcast" and wait for the approval.
As you can see, podcast hosting is getting more professional and way more competitive. And even though every provider makes it sound really easy to migrate or import, take your time before committing to one paid plan.
This is where the free plans come in handy. This is a great place to start if you are still toying with the idea of becoming a podcaster.
If you already have the equipment you need, and are sure you want to dive into the podcast scene with gusto, here are 8 popular sites that offer free podcast hosting plans. With no risk or commitment needed from you.
Top 8 Risk-Free, Best Podcast Hosting Sites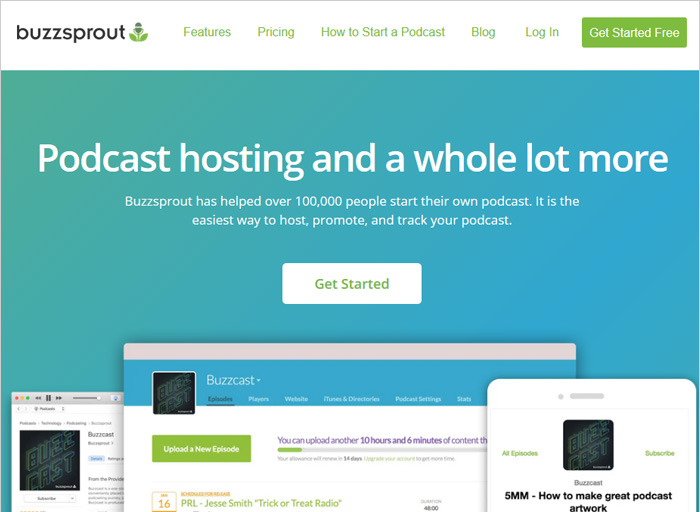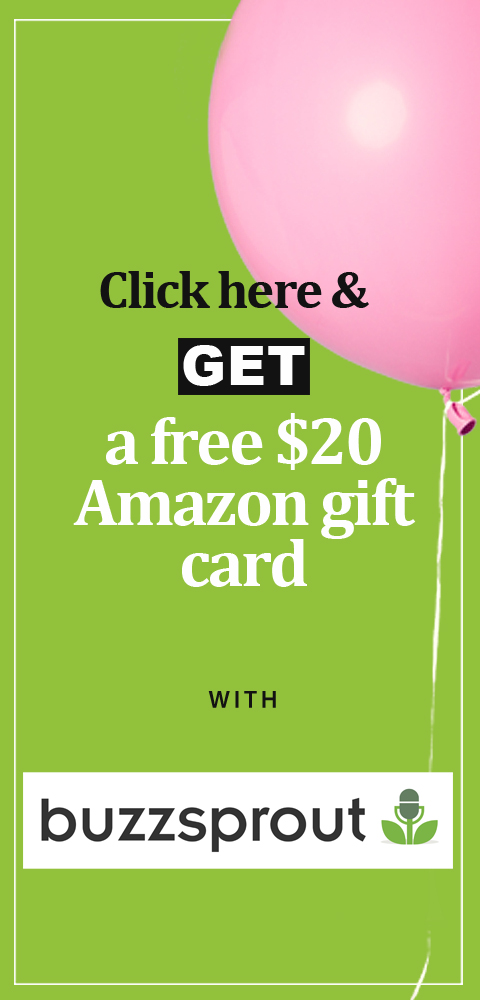 Buzzsprout has a free plan that only lasts for 90 days. Long enough though, for you to see how serious you are about using podcasts to boost your business. With this plan you get:
2 hours per month of uploads (6 hours in total.)
Episodes are hosted for the 90 days.
Unlimited team members.
Ads will appear on this public site so you'll need to upgrade to remove ads.
Website: www.buzzsprout.com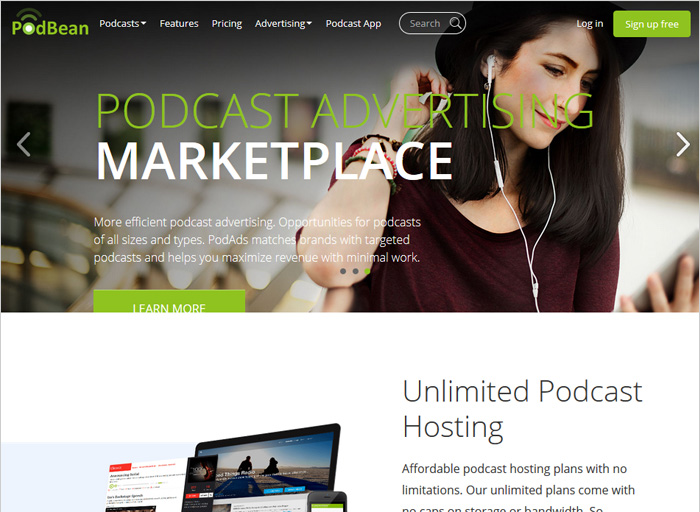 Podbean's free plan is always free. And with it you get:
5 hours of upload per month.
100 GB of bandwidth.
Free themes.
Your own podcast site.
RSS feed and iTunes support.
Embeddable player.
iPhone and Android application.
Basic analytics.
But you don't have an option to monetize your podcast with the free plan.
Website: www.podbean.com
3. Spreaker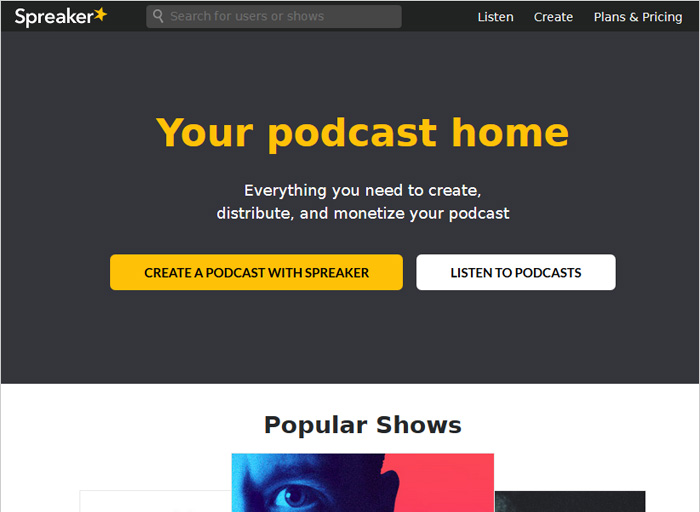 With the free plan you get:
15 minutes per live podcast.
Use of Spreaker's mobile and desktop apps for creating content. With these apps, you can record and publish episodes or go live.
Website: www.spreaker.com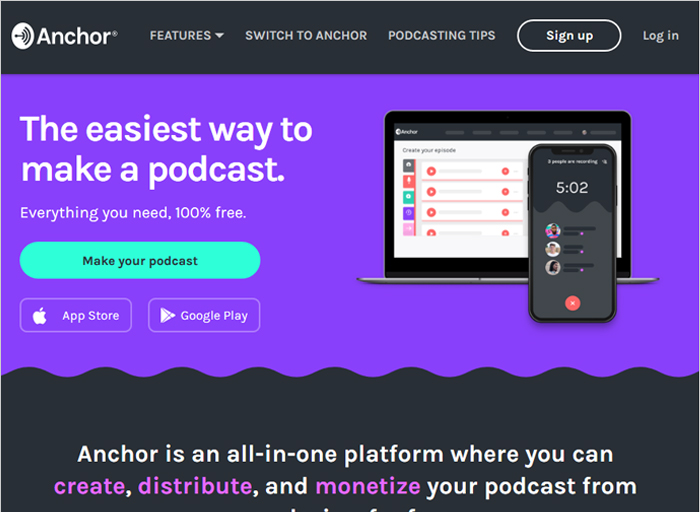 Their mission: To Democratize Audio. Anchor.fm is the open-source of podcast hosting. It's free and available to everyone.
Bravo Anchor!!
Here's what you get with the best podcast hosting in Anchor:
Unlimited free hosting.
One-click distribution to all major platforms, like Apple Podcasts, Google, and Spotify.
Monetize your podcast through the Anchor sponsorship program and listener support.
Multiple collaborators.
Analytics to track your progress and audience.
Record anywhere using Anchor's recording tools. And get as many collaborators, from anywhere in the world, to join in at the same time.
Episode builder helps you to structure and build your episodes intuitively.
Editing tools specifically designed for podcasting. Edit straight from any mobile device. Desktop app to follow soon.
Creation tools allow you to add sounds, voice messages, and background music. Download music from Apple or Spotify to plat exclusively from Anchor.
Transcribed videos can be automatically generated for clips under 1 minute long.
Switch to Anchor and never pay for hosting again. Listings of existing episodes, in directories, will remain.
Website: www.anchor.fm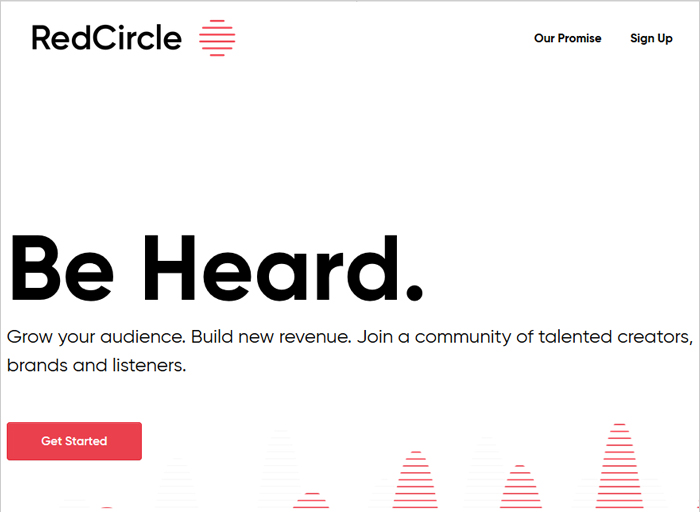 You may also like
Here is another podcast hosting platform intent on keeping hosting free and all about letting creators retain ownership of their content. The same business model that Anchor has, applies to RedCircle too. Revenue is gained by cross-promotion, donations, and sponsorships.
With RedCircle free best podcast hosting you get:
To own your content.
Use RedCircle tools and technology to monetize and customize your podcast.
Focus on exclusive content.
Apply RedCircle's Dynamic Insertion technology to monetize and cross-promote your podcast. Cross-promotion occurs when podcasters advertise and network between themselves so more revenue is created among that particular community, in this case, the RedCircle podcasting community.
To join a strong podcast community.
To build revenue from subscriptions.
Website: www.redcircle.com
6. Podomatic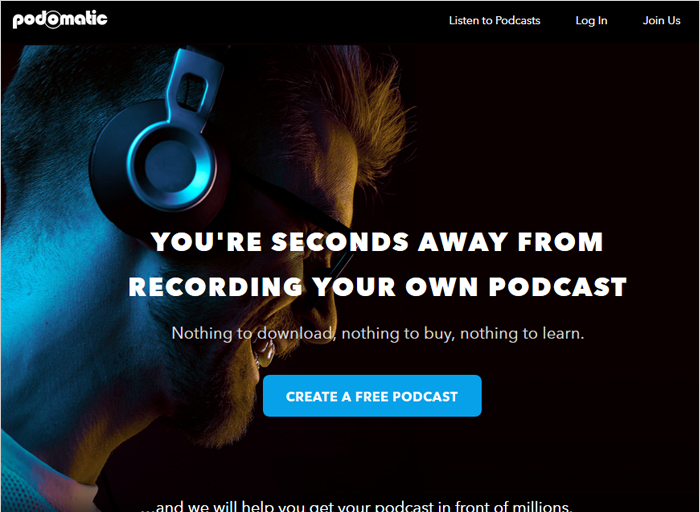 Podomatic has a free app for Android and iOS phones. They make it really easy to get your podcast uploaded and published. Their site shows you how easy it is.
The free plan is very basic but you can still monetize your podcast (unlike some other providers which only allow monetization with paid plans).
The basic free and best podcast hosting plan gets you:
6 hours of episodes per month. That equates to 500MB of storage.
15GB of bandwidth which translates into 180 hours. That's more than enough for small podcasts and newbies.
Make money with Patreon and Advertisecast.
Get free analytics to track your listenership and improve your reach.
You can stay with the free plan as long as you like.
Website: www.podomatic.com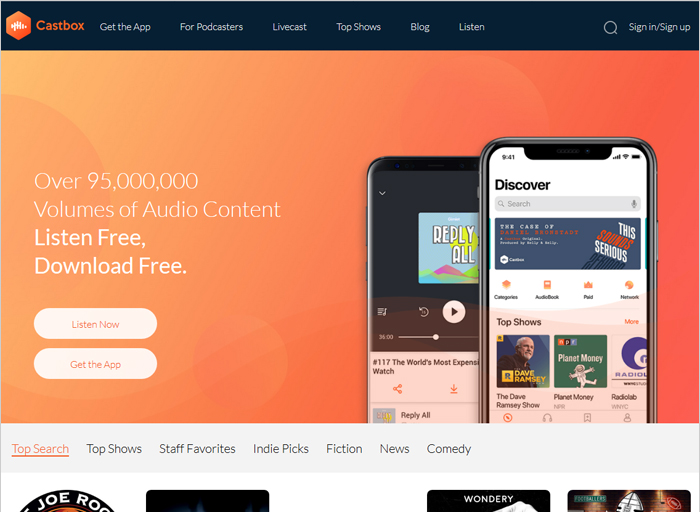 With Castbox, which in reality is more a listening app than a podcast hosting service, you can upload your audio for free.
But as the saying goes Less is More. And their site definitely shows the simplicity, cutting out all frills, you can log in and create your own channel, claim ownership of it and start podcasting. You still get these basics:
Accurate analytics but,
Cannot monetize unless you switch to the Premium channel, where you pay for episodes. And only paying listeners will have access to your premium episodes.
Good creator tools to use.
Very simple process to upload content and publish.
Website: www.castbox.fm
8. SoundCloud
SoundCloud launched in 2008. It's a well-known platform for musicians and DJ's and you can upload their music for free. Podcasters can also upload episodes on SoundCloud so it is a directory and a hosting service.
But SoundCloud has been getting mixed reviews about certain issues. Things like the usability of the interface, difficulty unsubscribing from free service, and songs that were free are now listed underpaid plans only.
But because they have built their brand they remain high up on the list of listening apps, but don't rate too high as a hosting platform when compared with newer brands.
Sadly SoundCloud is not available in many countries. It lacks the personal touch as a brand when compared with other streaming sites. It still offers the basics with the free plan. They include:
Advanced Analytics, so you can track your audience and find out what they want more and less of.
Support through Twitter (immediate) and also through the SoundCloud Help Center and Help Community.
You get unlimited hosting time.
Website: www.soundcloud.com
Which podcast hosting is best for you?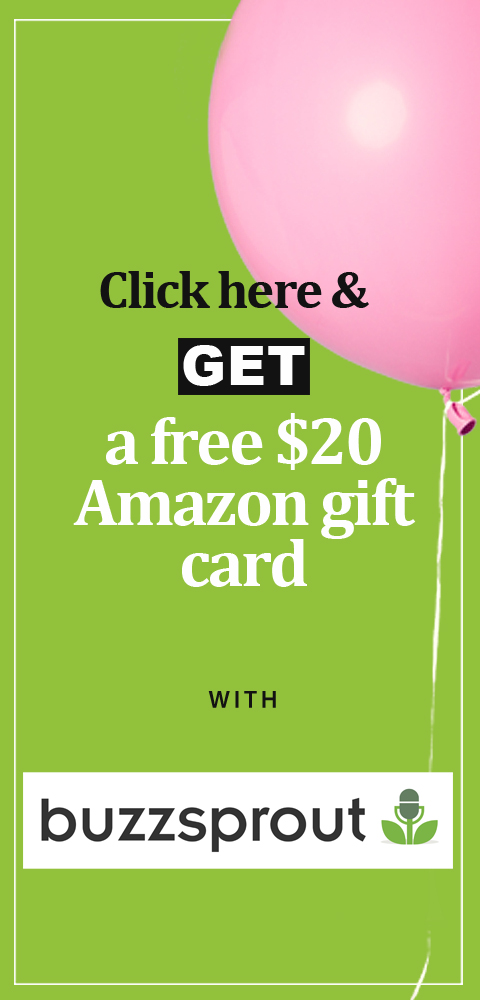 There are a few things to consider when choosing your perfect hosting provider. First, determine which package suits you best. If you are a beginner podcaster and are just starting, start with cheaper hosting plans. All of the above should be enough for a beginner podcaster.
However, if you already run your podcasts and plan to grow in this industry, choose a host that will allow you to update your plan at any time.
What's more, if you already have a WordPress-based website, choosing a WordPress integrated hosting like Blubrry or Castos is the best solution.
Due to a large number of diverse podcast hosting, choosing the best one can be very difficult. But do not worry. Focus on your needs, and make a choice. Then check if the hosting service is what you were looking for. Remember that you can change your hosting provider at any time. Most companies will transfer your hosting to themselves without any fees.
In Conclusion
You have a lot of information to digest and as you can see it is no easy task to decide which podcast hosting provider to go with.
But the process becomes a whole lot easier when you are focused on what you want to get from your podcast. Who are you talking to? And how do you want your podcast to evolve?
Free best podcast hosting plans offered by providers like Anchor and RedCircle are awesome for open-source supporters. And the business model used is a fair and transparent one.
Other hosting platforms offer unlimited storage and bandwidth and charge you to access their analytics and monetize your site.
Fortunately, many hosting sites offer deals without tying you down with a contract and most make it easy for you to migrate and import your material if you find a better fit elsewhere.
So, enjoy creating your podcasts, focus on content and get signed up with the podcast hosting platform most suited to your aspirations.