If you have something to say or to sell, you need a blog. And your blog must get a name. Your blog name should reflect who you are blogging for and what you are blogging about. But let's be real. Everybody (and their aunty) has a blog these days. So the question is, "How do you get your blog to stand out?" And the answer is, "By having a blog name that says it all, in the shortest, most perfect way. "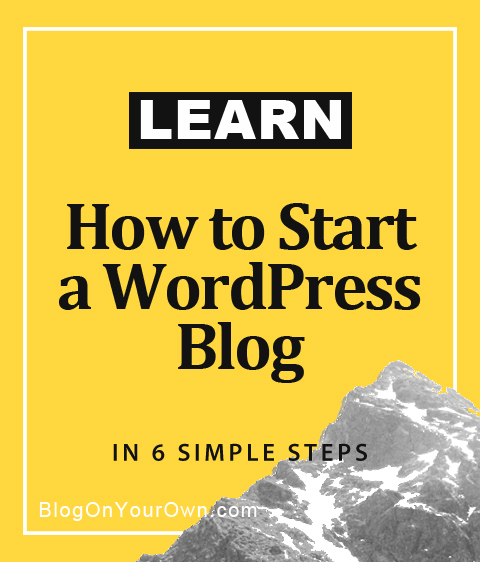 This post is aimed at bloggers who:
Have a blog name but want to confirm that it's a keeper.
Have blogs that remain nameless and are at their wits' end!
Already have a blog (with a name) but want to change it. For keeps this time.
So let's begin.
What's in a Name?
Your blog name is the first introduction people get of you. So it must convey what your topic is about, and it must appeal to your target audience. It also has to perform in a certain way when it comes to your domain name and SEO strategies. (Think of how it reads as a URL.)
Also, the blog name you settle on will be a nightmare to change down the line, so your name must stand the test of time. Changing your blog name is like starting a new blog because you will lose all your organic traffic and your social media followers. That's why it's so important to take your time and research before you settle on one.
You want people to see it and remember it. So it must roll off the tongue. It must be unique but also practical. And above all, you must be 100% satisfied that it ticks all these boxes.

| | |
| --- | --- |
| | Indicates the blog niche |
| | Describes the topic |
| | Appeals to your target audience |
| | Is user-friendly |
| | Has longevity |
| | Is memorable |
| | Sounds catchy |
| | Conveys tone and style |
Here is a list of Do's and Don'ts that will simplify the process for you.
Disclosure: This post contains affiliate links. It means that we get a commission when you click a link and purchase. Thanks to this, we can share free themes and free content. It doesn't cost you anything.
14 Do's And Don'ts When Naming Your Blog
1. Do Take Your Sweet Time
Don't even try to think of a name for your blog until you are certain of the niche you'll be blogging in and the topic you'll be focusing on. And when you do start trying out some names, don't rush. You first need to set goals and make sure your name has the impact to get noticed.
2. Do Set Short and Long Term Goals
At this stage of the process, you may find it helpful to lay out short and long term goals for your blog. And this could take time. Setting goals will give you an idea of what your blog (and content) could look like down the line. And this will reveal if your blog name will stand the test of time. Will your name and your content still align after one year, two years, five years?
To set goals, use the universal 5 Step SMART plan.
SMART stands for Specific, Measurable, Achievable, Relevant, Timeframe. Your goals should be split into three sections. Goals to create content. Goals to improve performance (leads, traffic, etc.) And goals to optimize any aspects that you decide to focus on. This could be anything that you must do to stay on track and improve in all areas. When you set specific, realistic goals that you can measure, and place in a time frame, you will get results.
3. Don't Be Too Specific With Your Blog Name
Knowing your goals and knowing your audience will help you from creating a name that is too narrow.
Setting long term goals indicate what future content will look like. You might start off blogging in a nano niche, but when you expand your content after a while, you might find your travel blog about London has expanded to Wales, Italy, and Norway. And naming it LondonWalkabout was premature, and you should have had the foresight to go with something like TourEurope. (Not the best example, but you get the picture. Right?)
So always try to set out your long term goals before committing to a name and registering it as your domain.
You may also like: How to Choose the Best Domain Name.
Your target audience
What about your target audience within your niche? Do you know their age, gender, location, careers, socio-economic status, etc.? Analytics tools will help you refine this area. Ideally, your name will reflect the macro niche, a micro-niche, but not your nano niche. The nano niche can be hooked with great blog titles, though.
In the short term, you'll write on the nano niche (very specific), once your audience grows, you can expand out into your micro-niche and then finally into your wider niche. This secures your content, longevity, and audience, over time.
Here is an example:
Macro Niche: Food & Travel
Micro-Niche: Meals from Around the World
Nano Niche: Spanish Cuisine of each region, where to stay, what to see.
You could blog about traveling in Spain, varying traditional meals you get in the different regions, modern Spanish cooking, trendy restaurants, budget meals for digital nomads and backpackers, fine dining for jet setters, etc. But eventually, you'll want to blog about Mexico and Mexican cuisine. And with this type of scope, you will have content for years to come, as you travel and eat your way around the world. It also leaves enough scope to extend the topic into places to visit, things to do, accommodation, tour packages, etc.
The name of any blog must be formed with this foresight in mind.
Tip: This would be the right type of blog to monetize when you become more established.
Tip: Your blog name should indicate the macro niche, your long term vision, and your topic or audience. This is not a hard and fast rule, but it often helps to keep these factors in the front of your mind. Try not to use your nano niche in the name, as then you become too specific.
Read more about: Where to Find Blog Post Ideas.
4. Do Your Homework – Research your competition, be sure of your niche and topic
Google your competition. See which blogs in your niche are crushing it in the rankings. Pay special attention to the way the blog names roll off your tongue, or not. How does it sound? Read more about: Most Popular Blogs in 2020.
And how does it look? Does it read well? Does the name immediately make you smile? Or is it confusing to see where one word ends, and the next begins?
Check out page 1 of the Google search results for blogs in your niche, and with similar topics. What do the names have in common? Go to page 10 or 20 of the search results. Is there a difference here? Are the names slightly more tricky to grasp at first sight? Or are there great sounding names that deserve a look and a share?
This step may seem trivial, but it will give you a far better idea on the names that are out there and doing well.
You may also like: Best Blogs & Top Bloggers.
Compare these fashion blog names: Why do they work?
www.marieclaire.co.uk -globally recognizable brand.
www.stylecraze.com – short, sharp, concise.
www.thefashionspot.com – "spot" on.
www.whowhatwear.com – slightly less easy on eyes but tells you it's about fashion.
www.realmenrealstyle.com – again the name says it all – fashion for men. Almost too long, but it reads well.
www.thefashionadvocate.com – Although quite long, it reads easily and nails it.
www.fashionista.com – One word! Short, sweet, self-explanatory. Immediately it says young, female, fun, on-trend, in vogue.
Then compare these travel blog names: Some work, some don't. Can you see why?
www.tripsofdiscovery.com – reads easily, tells you the topic, short enough, but almost too long.
www.radventuresoncehad.com – slightly more difficult to read, trying to play on words but not quite hitting the mark, slightly long.
www.herbeachbag.com – too obscure, could be fashion/lifestyle/travel, aimed at women. But it sounds like casual wear features. So it might lose out down the line if the blog starts featuring men's fashion or more sophisticated lines.
www.expertvagabond.com – grabs attention, reads well, recognizable niche, and topic. Vagabond has become a trendy buzzword and crops up often on YouTube travel channels. It creates the image of a carefree, nomadic lifestyle, (and indicates the blog's style). But the word "expert" sets the tone.
www.travelblog.org – scores full points. But see how they had to opt for .org because travelblog.com was snatched up, even though no actual travelblog.com exists.
Sometimes people buy their domain names, and down the line, they make a name change. Then the original domain can redirect traffic to the new name.
Or it becomes a demo page and is probably up for sale at a price. Sites that check domain names are sometimes linked to subsidiary companies that buy up any domain names getting searched a few times. Not really above board, but there is nothing stopping these types of "businesses" from profiting off domain names in this way.
www.arscurrendi.com – ??? Could it be something about currency? Some kind of dish, maybe? But I'm left clueless as I don't know what the word translates into.
Do you see how niche (travel) and topic (travel) used in the name make more of an impact than names that don't employ this technique? The downside is that the .com availability is scarce in these popular niches.
5. Don't Use Well Known Brands In Your Blog Name
You should stay away from using famous, copyrighted, trademarked names, and brands. Infringing on corporate copyrights could cost you a fortune if you get sued. And if your site has gained traffic, it will get lost once you are forced to rename your blog.
6. Don't Use Numbers, Special Characters, or Abbreviations
Using special characters is not advisable. And hyphens are considered very clumsy. And old school. But there are exceptions for numbers. If your brand contains a number, it will be okay to use. Some brands have done this successfully. In contrast, numbers in blog post titles are great. Both for SEO tactics and user appeal.
Abbreviations can be both good and bad. But here you stand the risk of it being too obscure and your audience won't spot you.
7. Don't Use Your Own Name
This is also not a hard and fast rule.
If your name is your brand, and you are well known in your field of expertise, then it could benefit you. But using your name just for the sake of it will mean nothing to people searching for specific products or info.
Also, if you change careers or rebrand, your name will still be associated with this blog name, and trying to remove it from social media handles will be a hassle and cause confusion. You can't import and export followers on these platforms, so you'll also lose traffic and your place in rankings.
8. Do Make Your Blog Name Short and Snappy
A name that is easy to pronounce and easy to spell is going to appeal to a far wider audience. Not everyone will be a native English speaker. You want your name to be recognized by anyone searching your niche. Stay away from foreign words. They may sound whimsical and look good in print, but they won't mean anything or be relevant to your topic.
According to statistics sites, like optinmonster.com, over 70% of users do use English, and almost 80% will share content without ever reading it! Proof of how vital it is to name your blog appropriately.
Also, a short blog name allows more of the blog's title to appear in the search results. Nailing both your blog's name and the title is SEO gold.
A short, catchy name is always a winner. Keep it short. Three words or less is ideal. And makes it easy to remember.
Most important, spell the word correctly. You may think a slight variation on the spelling is cute, but when people search, they will spell it wrong. And lead traffic elsewhere.
Your blog probably won't show up on Google's first page straight away. But having a short, sharp name splashed across Twitter, Pinterest, Facebook, and Insta is a good place to be seen until it does. (Be positive!)
You may also read: What to Blog About – 14 Ways to Choose a Blog Topic.
9. Do Use Portmanteau, Alliteration, Synonyms, and Wordoids
A portmanteau is when you blend two words into one. Portmanteaux (plural) have become popular in the "celeb world" of couples, think Bennifer, Brangelina, Tomkat, and Kimye.
Some classic examples of portmanteaux are:
Motel = motor and hotel
Brunch = breakfast and lunch
Frenemy = friend and enemy
Chocoholic = chocolate and alcoholic
Blog = web and log
Vlog = video and blog
A wordoid is a made-up word to describe made-up words! And creating wordoids is not new. Over 100 years ago, Lewis Carroll, the author of Alice in Wonderland, wrote a little book full of wordoids. It is called "Jabberwocky."
Blog generators create wordoids all the time.
Wordoids can end up becoming legitimate words. Google is a wordoid that is even used as a verb now!
There is also a blog name generating app called Wordoid.
Alliteration is when you use words with the same sounds and letters. For example:
Pam's Pantry
Doug's Donuts
Marvelous Mushrooms
Big, Bad, Bold and Buff
Naughty but Nice
Synonyms are words that have the same meanings. Use an actual Thesaurus book or use the online tool, aptly named Thesaurus.com
10. Do Convey Tone and Style with Your Blog's Name
Coming up with a clever name is not always smart unless you are certain your audience will relate. If your writing style is casual, your name must imply a relaxed vibe. If the topic is more formal, like finance or business, the name must indicate the same.
Tip: Check how the spelling reads as a domain. You don't want rude, lewd, or offensive words popping out unintentionally!
Compare these blog names below. What tone and style do you think they have? Is the niche evident to you, or not? Some use wit, and some use names, some use keywords, some mesh two words, some are one word. They are all short. And all read well as domain names.
The Economist
The Onion
The Hustle
Frugalwoods
BarefootBlonde
BlondeAbroad
Wired
Pinch of Yum
Pesto Princess
Faithful to Nature
Blog On Your Own
Mind Hacks
The Travel Hack
Wellness Mama
ESPN
Cookie and Kate
11. Do Brainstorm Sessions – Old School Style – with pens, paper, and mindmaps
This is still the most fun way to figure out blog name options.
When you use pen and paper your brain reacts differently to when you type and read off a screen. Also, the connection that is created when the pen touches the paper, is magical! The process unlocks a creative spark that isn't always present when we work online. (This is just my humble opinion, it may be different for you.) Of course, working with graphics has the opposite effect. Today most of us can be way more creative with design online because we don't have to be gifted at drawing and sketching.
But the written word is still sacred on some (ancient) level! (LOL!)
Mindmaps are also very effective when you know how to use them. There are fantastic mindmap tools online if you prefer that to drawing your own.
Some are free, and some not. Check out mindmap tools like Canva, Coggle, Sketchboard, Sketchpad, and MindMeister.
12. Get Feedback (and input) From Friends and Family
You may also like
Ask your colleagues, friends, and loved ones for ideas. They also make excellent sounding boards. It always helps to get a fresh perspective. And most of the time, you can rely on them for brutal honesty.
Alternatively, you could create a bit of online hype by running a contest, or giveaway, for possible names. But this would be more to generate interest and create awareness than anything else. I still think coming up with your own name is more meaningful (even if only to you!)
Lear more about: How To Make Money Blogging.
13. Do Use Blog Name Generators and Online Tools
If you have exhausted your options on pen and paper, and your brain has turned to fuzz, you can use the countless, but fantastic, blog name generators. The problem is there are so many to choose from.
But why use these generator apps? For one, they save time. And not everyone enjoys playing with words. And some people lack the confidence to use their own imagination.
Also, many people creating blogs may not be proficient in English.
Blog name generators, like Nameboy, and online tools, like www.thesaurus.com, supply you with an endless supply of unique names, synonyms, rhyming words, and ideas.
14. Do Check For Domain Availability
Validate your name by running it through a domain checker tool. Check the availability of both the name and the TLD (Top Level Domain). The .com, .org, or .net TLD options work best.
Make your domain name the same as your blog name. These days many people use a blog as a pseudo website. If you create a blog using WordPress.org, you'll be able to add widgets, a shopping cart, and various pages. And thanks to free themes your blog will look the way you want. In addition, many web host providers will install your WordPress.org blog automatically.
Tip: Don't test domain availability until you have at least three solid name options. If your first option is taken and you type in a new option off the top of your head, when you go back to register the new option (if you choose to use it), you may find that is taken. As soon as a domain name is searched a few times, it gets snatched up by domain sites, often linked to the one you used.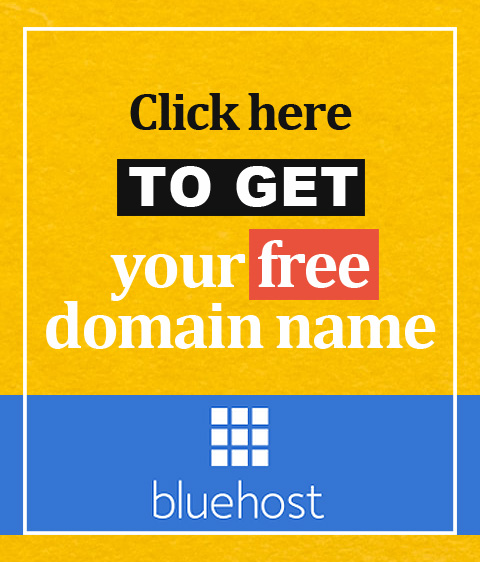 Many generators will also have the facility for you to register the domain straight away.
But you can choose to register your domain through your host provider instead. At Bluehost, when you buy a hosting you will get a free domain name for the whole year – it's a big saving. Please note that when you purchase hosting using our Bluehost affiliate link, they compensate us, which helps us make our blog & themes free of charge to you. Know that we recommend only products, tools or services that we have tested.
Before you start your blog, let's recap one last time.
Let's Recap
Before trying to find a blog name, be sure of:
The niche you want to write in.
Your topic.
Your target audience.
The tone and style of your content.
Your long term goals. Stockpile content and compile a content calendar with titles. (Your title pulls the blog name and the content together and affects rankings to a degree.)
When naming your blog:
Take your time.
See what other blogs in your niche are called and how they are doing.
Keep the name short and sweet.
Stay away from numbers and special characters.
Think twice before using your own name.
Keep your name concise, but leave room to expand your content down the line.
Beware of using brand names that are copyrighted.
Get fresh ideas for your blog name by:
Brainstorming Old School (with pens, paper, and mind maps).
Asking friends and family for input and feedback.
Using blog name generators and tools, like thesaurus.com.
Validate your name by:
Running it through a domain checker tool to see if it's available.
And finally, register it with:
Your host provider – for example, at Bluehost, when you buy a hosting you will receive a free domain name for the whole year, or
A domain registering site. Often the domain checker tool you use will let you register with them.
I hope this article has brought you closer to getting a blog name, both you and your readers will love! You are now free to blog!