If you are interested in hosting and are looking for a suitable hosting provider, then you've come to the right place. In this article, I have prepared a very detailed and thorough SiteGround review – one of the most popular hosting providers.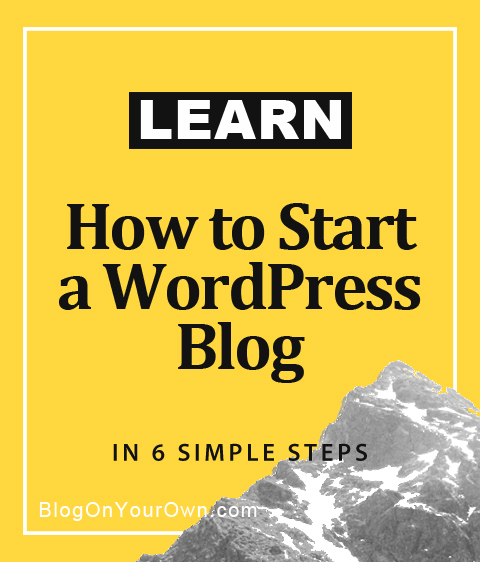 SiteGround is one of the best available hosting service providers recommended by WordPress.org. It offers a wide range of services from shared hosting, cloud hosting to dedicated servers. They have data centers on three continents: in the USA (in Chicago and Iowa), in Europe (in London and Amsterdam) and Asia (Singapore), so you can get the best loading times of your website (all you need is to select the data center nearest to your guests). Furthermore, they provide the latest hosting technologies to make your website fast and secure.
You may also like
Everything looks promising. Right? So let's take a closer look at the offer and analyze it thoroughly.
If you're interested in the best blog hosting please read our other reviews: Bluehost review and Kinsta review.
Disclosure: Please note that when you purchase hosting using our SiteGround affiliate link, they compensate us, which helps us make our blog & themes free of charge to you. It doesn't cost you anything. Know that we recommend only products, tools or services that we have tested.
Let's start with the advantages and disadvantages of the SiteGround offer. So let's look at the SiteGround review point by point.
Pros of using SiteGround – SiteGround review
The first element of the SiteGround review will be a site performance.
1. Performance
Site performance is a very complex parameter that depends on many factors like:
the general structure of the website and its components – this is all "what the browser sees," the so-called "front-end" and
the back of the site – server www and database, so-called "back-end."
Only well-optimized these two elements at the same time give fast-acting websites and a real picture of the site's performance. Any inefficiencies at both ends can cause the website to load slowly.
Therefore we're not trying to measure performance on shared hosting because it's challenging to do it right. And measuring only one of the indicators, e.g., page speed does not give a real picture of performance, because it depends on many factors, such as user's distance from the server, or performance fluctuations in the "neighborhood" mode on the server.
For beginners bloggers, this is not the most crucial aspect. The most important, in my opinion, is support and price.
All hosting companies recommended by us provide adequate performance to beginner bloggers. SiteGround also meets the full performance requirements. Thanks to the wide offer, it will be a perfect solution for both novices and professionals.
Now, let's move to the second factor on SiteGround review – uptime guarantee.
2. 99.9% Uptime Guarantee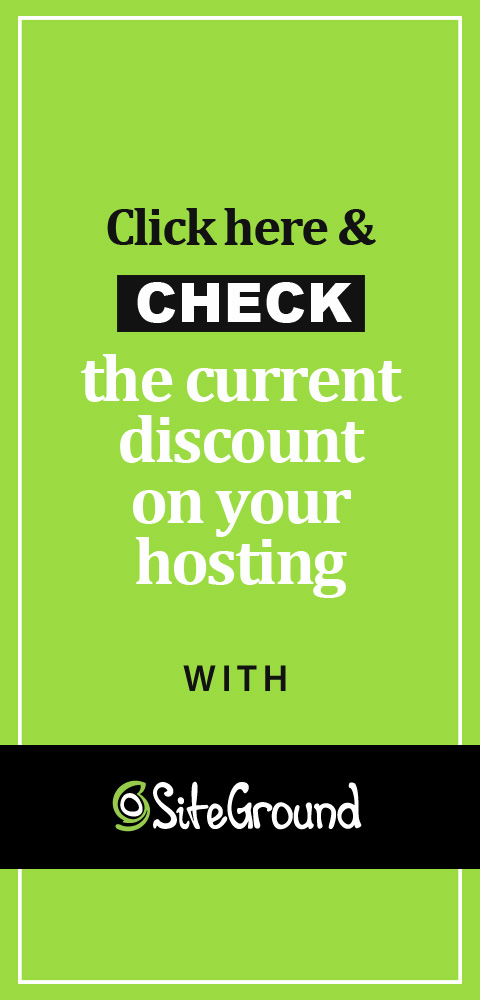 The uptime of the server is the time of its uninterrupted operation, a measure of its stability and reliability. It is a significant factor that determines whether your site is visible on the Internet. Reliable uptime means that your website almost certainly works around the clock.
Each web host will have a downtime due to a power failure, maintenance, or system update. The most important thing is to make it as short as possible. Otherwise, it may result in a decrease in user satisfaction and a decrease in your page views. Your website will cease to be reliable and trustworthy.
SiteGround guarantees network uptime 99.9% on an annual base. It means that if the customer experiences more than 0.01% of downtime during the calendar year, he will receive adequate compensation to compensate. And it's excellent.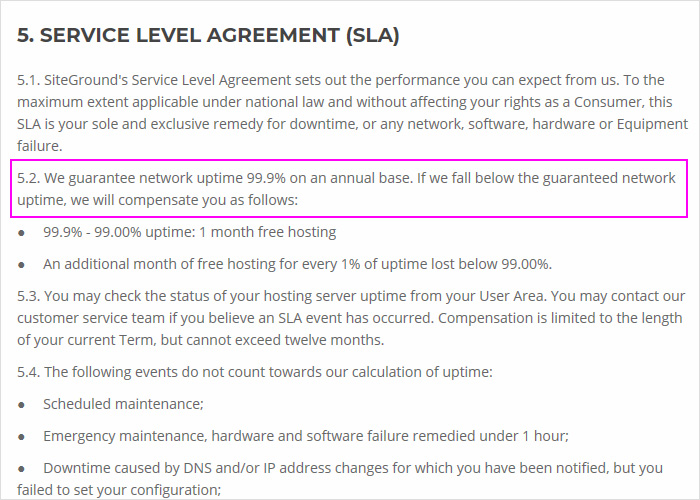 The third element on SiteGround review – essential features.
3. Best essential features
Most noteworthy is that all hosting packages that are available in SiteGround offer: free SSL and HTTPS, email address and Cloudflare CDN, unlimited MySQL database, unmetered traffic, and free automated daily backups. These are the essential features that apply to all hosting plans.
4. Monthly trial period
Related Posts
The trial period for one month is a unique service among web hosting providers. Hosting packages of all hosting providers are associated with a long-term contract, which usually takes 12, 24, or 36 months.
At SiteGround, you have the opportunity to try your hosting before making a final decision. In this case, however, you incur additional costs in the form of an installation fee of $ 14.95.
Other hosting companies do not have the option of buying hosting for such a short period, so it's a big plus for SiteGround.
5. Site migration
SiteGround offers free site migration with the WordPress Migrator plugin or in GrowBig & higher plans free professional migration assistance in transferring your webpage to their servers. For other hosters, this is a paid service, but not on SiteGround. Nice encouragement, right?
The sixth factor on SiteGround review is a money-back guarantee.
6. Money-back guarantee
30-day money-back guarantees for new customers are already a standard among self-respecting companies. Also, in SiteGround, this could not be missing.
However, you must remember that the money-back guarantees, applies only to hosting plans (30-day money-back guarantee for all of the shared hosting plans, and 15-days for cloud hosting plans). The domain name, domain privacy (ID Protect) fees, and other additions are not refundable.
Read the SiteGround refund policy to know more.
7. Customer reviews
User feedback is essential and at the same time, credible elements. Only thanks to this you can get to know the company before purchasing its services.
Customer feedback confirms that it is a trustworthy company. SiteGround has excellent customer reviews from around the world. We have checked user reviews on a few independent web portals (at webhostinggeeks.com, trustpilot.com, and shopperapproved.com) in all cases, SiteGround looks fantastic.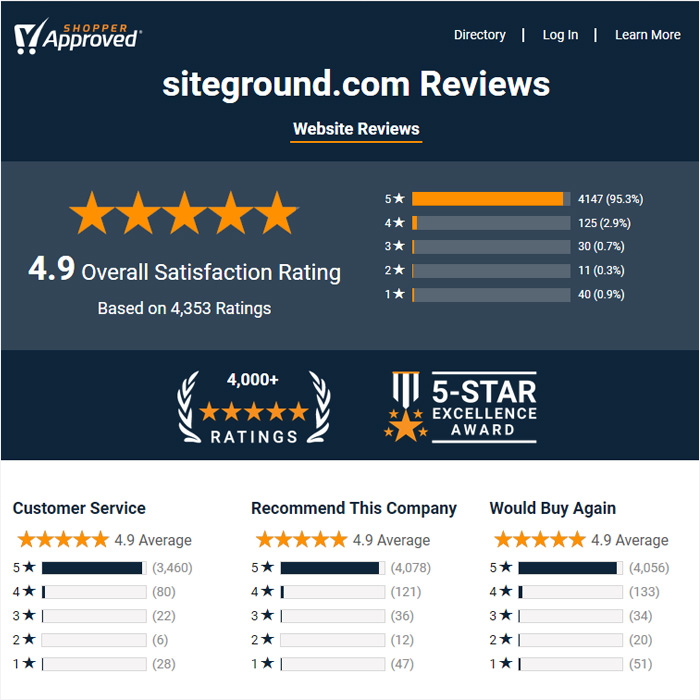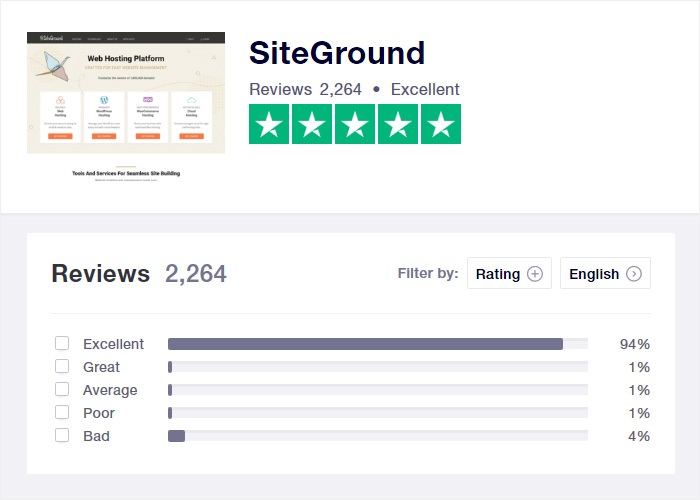 8. Server Locations
The server location is an essential element affecting the speed of your site. The server should be as close as possible to your target audience, at least most of them — the shorter the distance, the faster the server response. As a result, your website loads faster.
SiteGround offers up to 5 different locations of its servers on three continents: in the United States – Chicago, and Iowa; Europe – London, and Amsterdam; Asia – Singapore. You will always be close to your users.
In the first part of the SiteGround review, I presented the advantages of hosting. Now let's look at its disadvantages – point by point.
Cons of using SiteGround – SiteGround review
1. Higher rates for renewal
Almost all hosting providers for new customers offer meager hosting rates to encourage you to use their services. However, you must know that after renewing these prices increase drastically, sometimes two or even three times.
Before you decide on the lowest price, check the cost of your hosting after renewal. In SiteGround, the initial rate is $ 3.95 a month, and after renewal increases to $ 9.95.
The best way to use the promotional price for as long as possible is to buy hosting for the longest possible period. Then you save the most. But before you do it, make sure that this is the best hosting you can afford to make no regrets about your decision later.
2. Limited the cheapest plan
The cheapest package allows only one website service if you want to host more of your websites on SiteGround you have to choose a more expensive plan. Also, site transfer and advanced on-demand backup in the cheapest plan are payable.
3. Limited web space
Unfortunately, each package has a limited disk space that you can use. This space is quite big, and if you start your blog, you will undoubtedly be enough. For simplicity, SiteGround informs you which total traffic (of course approximately) can handle each of the available hosting packages. In my opinion, this is a great solution, especially for inexperienced webmasters.
First of all, limited disk space means that SiteGround does not overload its servers, so websites load quickly. On the other hand, you have to realistically evaluate the requirements of your website to choose the right option for you. Underestimating the number of users can mean a lot of trouble on your site.
4. Support
SiteGround attaches great importance to supporting its users. That's why customer support includes email support, 24/7 phone, and live chat. They also offer tutorials, a detailed knowledge base, videos, and guides.
Yes, it all sounds great, but how it is. Our experiences with Siteground support are, unfortunately, slightly worse. Our problem was always passed on to someone else. Five different technical support people solved it. Each of them advised how to fix the error, but none of them solved the problem — a very frustrating experience. If Siteground once had great support, it is different now.
5. Paid domain registration
Domain name registration (for the first year) in SiteGround is payable (starts at $ 13.95 per year) – where other companies offer it for free.
6. Price
SiteGround is not one of the cheapest hosting providers, and not everyone can afford it when it starts blogging. So if the price is a severe problem, SiteGround may not be the best choice.
In my opinion, it's an outstanding value for money. For the price, it's hard to find something better.
SiteGround's shared hosting plans
As I mentioned before, SiteGround offers various types of hosting, shared hosting, WordPress hosting, cloud hosting, and dedicated hosting plans.
If you are starting your blogging adventure, shared hosting will be the most suitable for you. And because we are WordPress fans, we recommend WordPress hosting for you. WordPress hosting is a version of shared hosting optimized for WordPress.
So, SiteGround offers three service packages adapted to different user requirements.
SiteGround Startup plan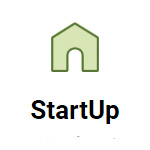 It is a perfect package for those who are just starting to blog. First of all, it is tailored to the beginner blogger. Furthermore, it has a very affordable price (which is very important) and can support one site with an intrusive traffic rate of up to 10,000 visits per month. Just enough for a beginner.
Finally, the basic package contains all the necessary essential functions:
10 GB of internet space
Free Cloudflare CDN
Let's Encrypt SSL Certificates for all hosted domains for free
Free Email Accounts
Unlimited MySQL DB
Four server locations
Free daily backup
Full customer support and access to the cPanel
StartUp Plan also includes a 30-day money-back guarantee – ideal for people who are just starting and do not fully understand the range of their needs.
SiteGround GrowBig plan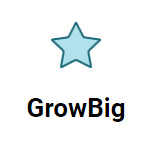 Another package is GrowBig designed for owners of more significant sites up to 25,000 visits or many websites. It provides 20 GB of Internet space, a more extensive database, an email account, and a more efficient server. Even more, it offers all functions from the basic package plus premium additions such as:
WordPress Special Cache
One-click WordPress Staging
SuperCacher is Load Your Site Faster
Advanced On-demand Backup and
Free Site Transfer.
SiteGround GoGeek plan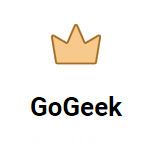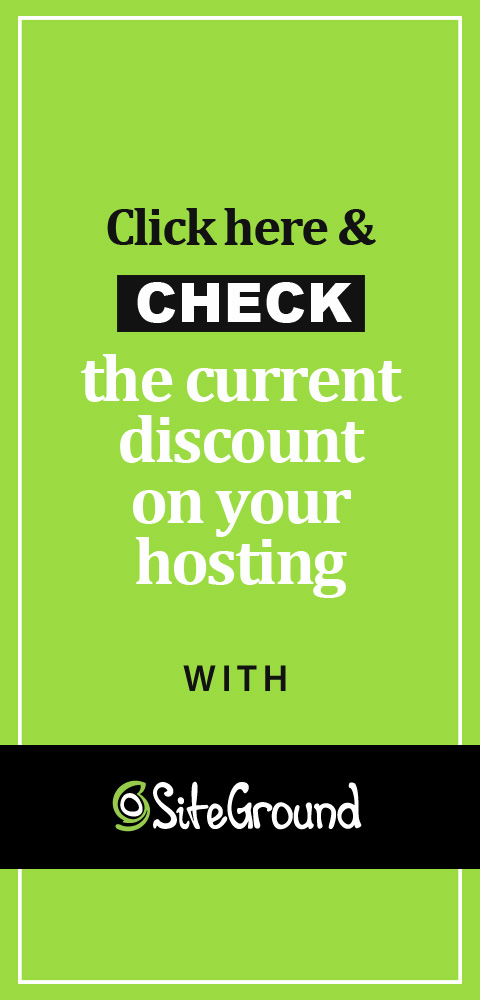 The GoGeek plan is the most expensive plan among shared hosting plans. Designed for both beginners and advanced website owners. It is distinguished by 30 GB network space, and traffic support up to 100,000 monthly visits. In addition to the essential functions and premium functions (included in the lower plans), it contains additional "geek" functions: advanced priority support and tools for advanced webmasters such as:
SG-Git for WordPress repo creation
PCI Compliant Servers
Pre-Installed Git
SiteGround review – Conclusion
Similarly, like every company, SiteGround also has its advantages and disadvantages. But despite these few defects, we sincerely recommend hosting services at SiteGround.
If you're looking for fast and reliable hosting, you've come to the right place because SiteGrond has it all. And even more – hosting plans adapted to various budget criteria and all the necessary additions that will make your website work properly. As a result, it does not matter whether you are a budding blogger or an experienced webmaster. Siteground will be quite the right solution for you.