Blogging platforms are digital equivalents to magazines, television channels, and newspapers. They act as channels to get your content out via the internet. Sometimes a blogging platform is also a content management system (CMS). CMS platforms help to create, edit, publish, manage, and store your content from one place (a hub). They can also be found on software that builds websites (like wix.com, wordpress.org, or wordpress.com)
When a blogging platform is also a CMS, they will be front and back-end, open or close-sourced, have free hosting, or be self-hosted (paid hosting). These differences affect the cost, user-friendliness, reliability, security, and level of technical knowledge needed.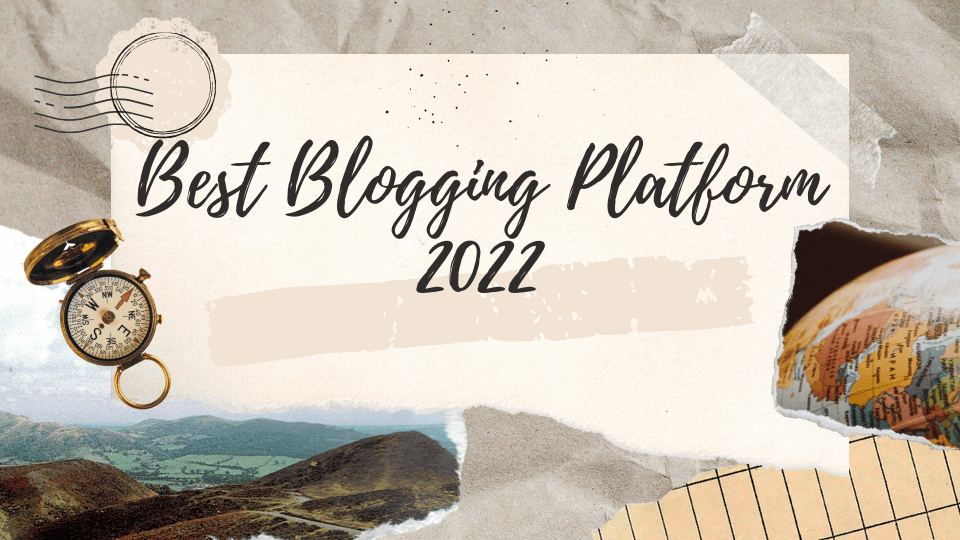 Before finding the best blogging platform for your business, think about:
Your short and long-term goals.
Do you want the choice to monetize your blog through advertising?
Do you want to do affiliate marketing?
Are you willing to use e-commerce plugins for online stores?
Have you considered of getting Paid memberships?
Do you want to sell online courses?
Do you want ad-free sites?
Your choice of the best blogging platform for your needs will also impact the effectiveness and efficiency of getting content to your target audience through multiple channels.
SEO (search engine optimization) is crucial to get your content noticed and indexed by different search engine crawlers. So, blogging platforms that have SEO features and analytics, or at least the means to add plugins that boost these, are also essential.
Let's jump straight in!
5 Main Criteria Blogging Platforms Must Have: And 5 Important Points For Content Creators To Remember
Be sure you know why you want a blog. Are you:
An individual with a personal blog or small business.
A Brand
An NGO non-profit organization
A Service Provider.
A website that wants to add a blog to promote products and services.
Or a small to medium-size organization that wants to create content to achieve goals.
Do you want to start a blog to make money from it or do you want to start a blog to boost your existing business, brand, or service?
Choosing the right blogging platform must have some thought behind it.
Your choice of blogging platform must have certain features and functions for your content to reach your target audience, get promoted, attract traffic and convert that traffic into leads and conversions.
The main criteria includes:
The ability to add an online e-commerce store: This is one of the reasons you must have both short and long-term goals in the pipeline. You may only be starting out with pure content creation with the aim of driving traffic and trying to get ranked, using multiple content marketing strategies.
It must be within your budget.
You need full control of ad placement, if any, and the ability to monetize your site in a number of ways.
You must also be able to migrate and get managed hosting. Security and backup are essential, not only for data but also for payments.
And you should have full control of the design and the ability to change it if you want to, without having coding knowledge.
The 5 most important points bloggers must drum into their heads are:
Set up proper content calendars and workflow charts: You need to separate your long and short-term goals. And you must set daily, weekly and monthly targets to hit. If you work in a team, incorporate software that allows everyone to share the network access in order to guarantee good communication and it will prove a good motivational tool as well.
Build a united team that works well by giving each person the tasks they are most talented in and allow a free exchange of ideas during brainstorming sessions and meetings.
Content marketing, campaigns, promotions, digital marketing, analytics: All these points are separate compartments and need to be treated as if each one is the most important. Know what each one of these terms means, what they entail, and how to execute them in the most efficient and effective way. Timing is important, so get to know when and where to post the different categories.
Content calendars must be planned ahead for at least 6 months, preferably an entire year. You (or you and your content creators) need to research current trends, know your product inside out, and understand the best ways of reaching your key target audience. Plan out your topics, not just by content but also by format. So, research your audience demographics and know what type of content they respond to the most.
Make your blogging platform eye-catching and clean. It should be easy to navigate, user-friendly, and fast. Users must be able to know exactly what is contained within your site and where to find it. Your about us page must be up to date, interesting, and relevant so that users keep coming back because you offer easy-to-find, useful content.
Types of Blogging platforms to choose from
Bear in mind that most "free" website builders and self-hosted, open-source platforms are never 100% free. Even open-source CMS platforms have to be paid for in order to get hosting and "go live". Most offer really affordable introductory offers but when the time comes to upgrade you will often be shocked at how much you have to pay to keep your good security, backup, space, bandwidth, etc.
So before choosing a blogging platform, click on the section that gives you the rates after your introductory offer is up, usually after the first year. This price list (which you will find on every blogging platform's site) gives a full list of the extras which include security features, bandwidth, space, customer support, email features, speed, and all the paid functions and features you need to give your blog the means to reach millions of users and drive traffic that will turn into actual conversions and leads.
If your blogging debut is limited by budget but you are seeking to build a quality, clean, eye-catching, user-friendly site that will allow flexibility as your goals advance, then open source is for you. You can play around with it, customize, learn and change as many times as you want to because open-source is free to use, the coding is available to everyone, and the open-source community is great for learning, exchanging ideas, and solving problems.
1. Open-source
Allows you to download the software and use it for free, without coding knowledge. Open-source platforms give you more control over how you present content and design your site. All you need to do is pay for hosting. You get access to free plug-ins and because so many developers are involved in the open-source community, bugs are fixed fast and new versions are rolled out regularly with constant improvements, from security to ease of use, for both user and the owner of the blog. You also get access to all the coding.
The following blogging platforms are all open-source, where you only pay for hosting. Of course, you may want to hire developers and designers to get your site up and running, so that will be a cost to consider. But it will save you time and money if you have an established product that you want to promote and get into the public's eye fast. The overall advantages of open-source blogging platforms still outweigh closed-source platforms and it is more personalized, with support and an online community of fellow tech-loving folks.
The main feature of open-source platforms is that there will always be a learning curve involved whereas the other website builders can be used by people with zero knowledge which leaves you in the dark and as a business blogger, you want to be learning and growing constantly. You also want unique and clean-looking sites without pesky pop-up ads and you should be able to monetize your site and even add an online store.
The most used open source platforms are: –
Most open-source sites use Bluehost as their hosting solution because it offers a wide variety of options for all open-source sites, including wordpress.org and Joomla. It has specialized managed hosting for these sites, making it easier for you to install, migrate, customize and monetize with just a few clicks of a button.
2. Free Website Builders and closed-source/proprietary platforms
These platforms allow you to create a website in minutes and you get free hosting (for the basic package). The drawbacks are you can't monetize your site, ads get placed wherever the site wants to place them. It's more difficult to migrate and you can't get your own personal domain. If you want more perks and essentials you have to upgrade to a paid version.
Examples include:
These sites all offer free trials and some give you free domain hosting for the first year but compare the prices of the intro offers to the rates you'll be paying after that, including all the extras you need to secure your site and make it load quickly.
These sites are great for individuals and businesses that have no coding knowledge and who aren't interested in learning about web development and design. And if they have the budget you can get a personal domain and extras offered by these sites. But you have no access to the code and can't customize it to the same degree as open-source. Often support is not as good and you don't have control over many aspects which you may need later and then it is too late to change.
If you have chosen a specific paid package that stops you from taking your previous content and traffic with you, you may lose your traffic and followers. So, it is like starting from scratch. Most hosting sites are also free web builders. For instance, GoDaddy, Wix, and Weebly.
3. Static site generators
A static page is the opposite of a dynamic page. Dynamic pages are what most bloggers use and it is the traditional way to use sites like wordpress.org and most other sites that are back and front end. Static pages work well for decoupled sites, and sites that are headless. Static pages load fast but can't be changed once they are done.
The top 5 static sites include:
You do need to code as this process is a backend development and doesn't involve frontend design. You don't need a server or hosting with static sites. So, although they have many advantages, for this article we won't go into more detail as the focus is on you being able to build a blog or website and customize it for your unique brand. If you are a personal blogger who can code, then maybe this might be something fun to learn.
4. Personal Blogging Platforms
If you blog to share your passions and consider yourself more of a personal blogger than a content creator blogging to promote products and brands, these sites are popular choices:
Tumblr
Blogger
Medium
Penzu
Our Top 3 Choices of Blogging Platforms for 2023

Best open-source blog. Free plugins, themes, support, and security. Freedom to customize and change with your business
Open-source
Strong backup support, new and improved versions come out all the time so bugs are fixed fast
Most popular platform, with almost 43% of the websites using it.
Good security
Easy to customize, add plug-ins and upgrade to an e-commerce site
Suitable for individuals, small and large companies.
Thousands of themes and plugins to choose from paid and free
GPL license and access to database and SFTP
If you go with WordPress, I recommend Bluehost as the hosting platform because it installs WordPress with just a click, and has specialized managed hosting for WordPress. They offer fantastic start-up prices and stay affordable even after the first year and you get your domain right from the start.
BlogOnYourOwn users receive an exclusive special discount with our Bluehost coupon code. Click this link to buy your hosting at a special price.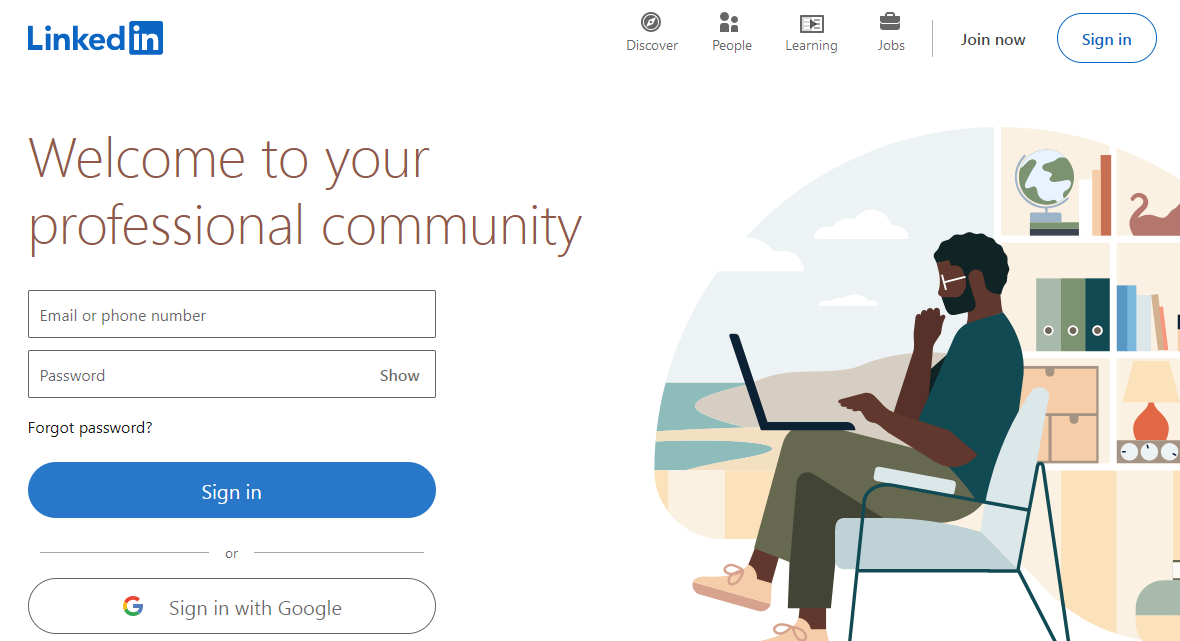 Best blogging platform for professionals and promotional content.
LinkedIn started as a platform to help professionals network and find contacts, services, hire people, and create campaigns. But as time has gone on, it's now a fantastic platform for professional and promotional blogs. When Facebook became overcrowded with frivolous content and annoying ads, many people joined LinkedIn. Mainly for its focus on the networking niche.
According to LinkedIn, users spend less than twenty minutes on LinkedIn per month. Compare this to Facebook, whose users spend month17.5 hours per on the platform. And when it comes to ROI, LinkedIn users get $1.32 compared to Facebook's $0.62.
Sign up and use the platform for free.
Money comes from membership subscriptions, advertising, and recruitment.
It's popular because it is already a large niche on its own and is focused on professionals who want to hire, sell, market, and teach online courses.
It has around 800 million users across 200 countries
It is the perfect platform to jump start your campaigns. It works by bidding on a campaign. It motivates, encourages, and allows users to create profiles that are more like resumes that show previous work experience talents, and a personal short bio, to personalize it.
LinkedIn makes money through marketing, sales, and recruitment. Users can make money with campaigns and use the platform to direct interested parties to your site. You get paid whenever somebody clicks.
It's also ideal for networking with other entrepreneurs and people in the same, or complementary industries.
The database is huge and if you sign up with a company that collects this data, telephone numbers, and other info, it will save you time. Lusha is a good example of this.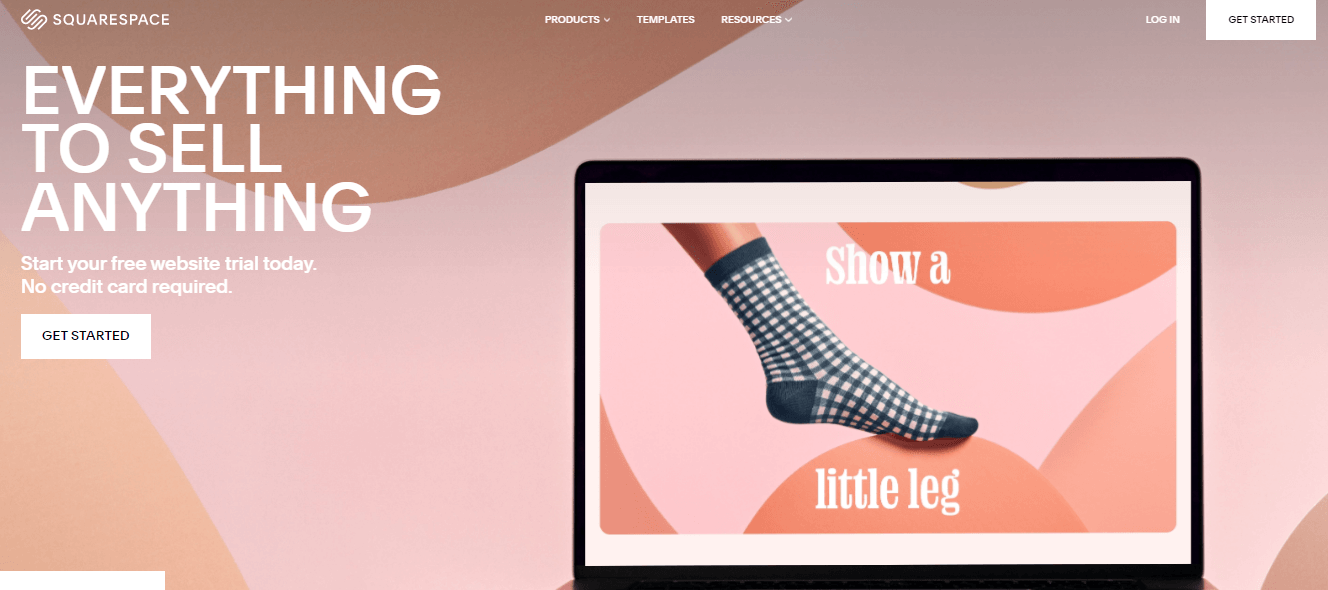 Great site for free hosting and web design
Squarespace is a site much like Wix, Weebly, and wordpress.com. It is becoming popular as it is easy to navigate. The design is clean and gives the user plenty of option to choose from in terms of creating a blog, a portfolio, or an e-commerce site.
Templates for every industry, portfolio and more.
Templates for e-commerce comes with shopping cart, checkout, payment, and tax facilities.
Blogging tools to organize, schedule, share on social platforms, and more.
Website analytics
SEO tools
Email and social media marketing
App integration for most popular apps like YouTube, Dropbox, Instagram, and more.
Squarespace has an online community with a support center, forum, and webinars.
Get your own domain, free for the first year. After that it charges between $20 – $70.
Free SSL certificate, low initial costs, renewal at the same price.
You can transfer your domain from another host to Squarespace.
New features include a video maker
In Conclusion
I hope you are motivated by the information given here. With so many hosting sites and companies to choose from, researching the names I have given in this article will cut your time drastically. Bluehost is a great hosting platform for all of the sites not just for wordpress.org. And because it is such a popular hosting platform it continues to add features that makes it easier to use no matter on which platform you built your website. It has also expanded its wordpress.org features and package choices.
Disclosure: Please note that when you purchase hosting using our Bluehost affiliate link, they compensate us, which helps us make our blog & themes free of charge to you. Know that we recommend only products, tools or services that we have tested.
Think about whether you want open-source with self-hosting (Bluehost is our choice) or whether you want to explore another site that has free hosting. But whatever you choose, have fun with your blogging. And remember, the world is your oyster when it comes to promoting and selling your products and brands using digital marketing.