Parenting is one of the most rewarding and challenging experiences a person can have. It can also be incredibly isolating, especially for new parents who are trying to figure out this whole "parenting thing." That's where parenting blogs come in. They provide a platform for parents to connect, share their experiences, and offer advice and support to one another.
With so many parenting blogs out there, it can be overwhelming to figure out which ones are worth following. Some are geared towards new parents, others are for more experienced parents, and some are for specific stages of parenting, such as toddlers or teenagers. Regardless of where you are in your parenting journey, there is a blog out there for you.
Parenting blogs can be a valuable source of information, inspiration, and comfort for parents. They offer advice on everything from feeding and sleeping schedules to discipline and work-life balance. Many parenting blogs also feature product reviews. This makes easier for parents to find the best gear and products for their families.
Additionally, parenting blogs provide a space for parents to connect with one another. Whether you're looking for advice, support, or just someone to commiserate with, there is a strong sense of community among readers of parenting blogs. Parents can share their experiences, ask for advice, and offer support to one another, making the parenting journey a little bit easier.
You may also like: 14 Best Mom Blogs and Bloggers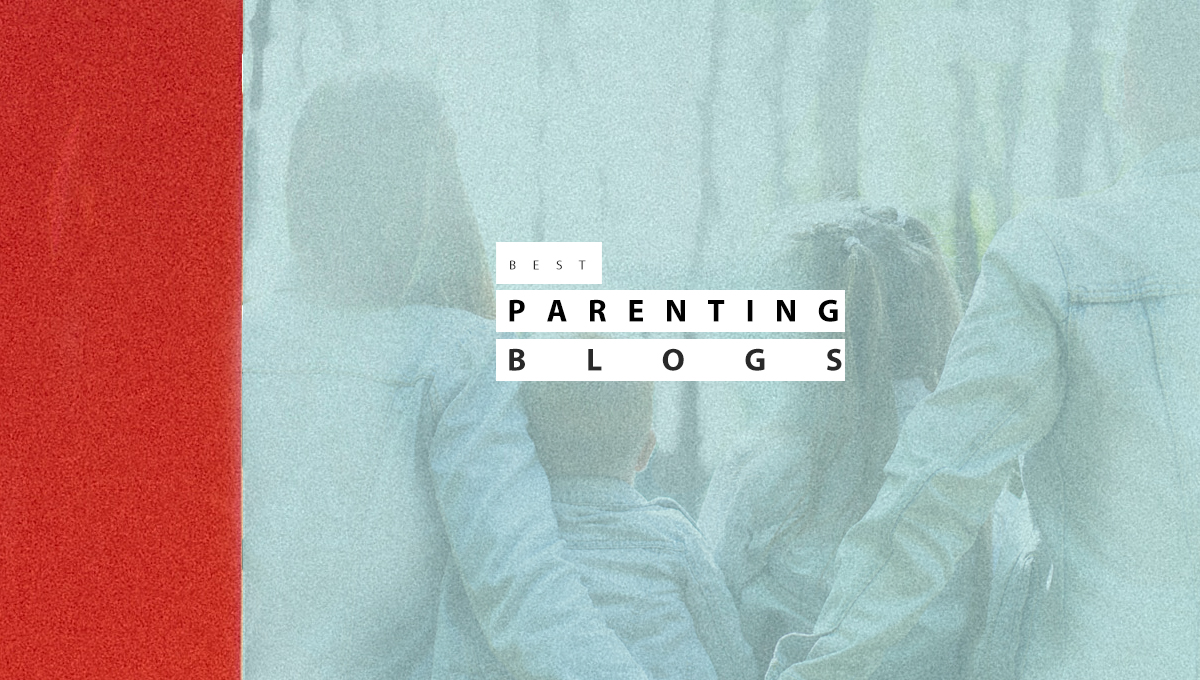 Top Parenting Blogs to Follow
In this article, we'll explore some of the best parenting blogs. We'll cover a wide range of topics, from pregnancy and childbirth to discipline and work-life balance, and offer diverse perspectives, from humorous to heartfelt. This list has a blog for everyone, from new parents to seasoned veterans.
Scary Mommy
TheDadLab
The Bump
Motherhood Diaries
Alpha Mom
The Military Wife and Mom
Dadsnet
Baby Center
Pregnant Chicken
Mom Generations
Budding Star
Busy Toddler
Aha! Parenting
1. Scary Mommy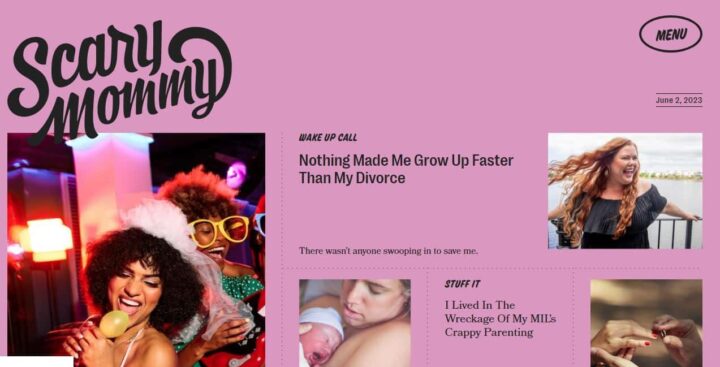 Scary Mommy is a parenting blog started by Jill Smokler in 2006. It provides a humorous and honest perspective on the challenges of parenting. Scary Mommy has grown into a popular online community for parents.
Jill started the blog as a way to share her experiences as a new mother and connect with other parents. Scary Mommy has become a popular resource for parents seeking humour, honesty, and support as they handle parenting's challenges.
Scary Mommy has been featured in various media outlets, including CNN, The Today Show, and The New York Times. It has won numerous awards for its content and contributions to the parenting community.
Today, Scary Mommy is a multi-platform media company that reaches millions of parents worldwide through its website, social media channels, and partnerships with brands and media outlets. Despite its growth, the company remains committed to providing a supportive and inclusive space for parents and continues to offer a unique and humorous take on the challenges of parenting.
2. TheDadLab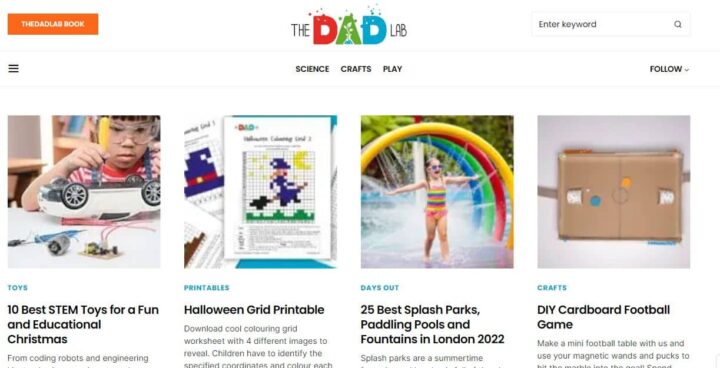 TheDadLab is a thriving online community specifically designed for fathers and parents. Founded by Clay Nichols and Mike Robbins in 2006, the platform offers a wealth of information, support, and entertainment to help fathers successfully navigate the challenges and joys of parenthood.
With a unique blend of humour and practicality, TheDadLab provides a wide range of resources for fathers, including videos, podcasts, articles, and more. The platform is dedicated to delivering useful and relevant information. It help dads make informed decisions and enjoy the experience of fatherhood to the fullest.
Since its inception, TheDadLab has become a highly respected and well-known resource for fathers all over the world. With a strong social media presence and many parenting awards, the site continues to draw engaged and supportive fathers.
Whether you're a first-time dad or a seasoned pro, TheDadLab offers a dynamic and inclusive community where you can connect with other fathers, find information and advice, and have a little fun along the way. So, if you're looking for a supportive and engaging resource for your parenting journey, TheDadLab is the perfect place to start.
You may also like: 10 Best Blogs for Women
3. The Bump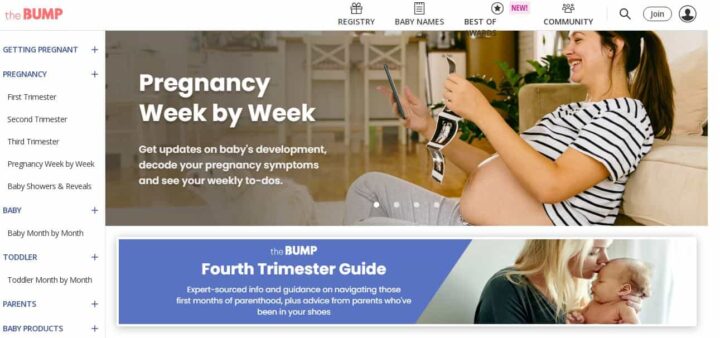 The Bump is a comprehensive online resource for parents-to-be and new parents. It provides information, advice, and support on all aspects of pregnancy and parenting, from conception to early childhood.
The Bump provides detailed information on each week of pregnancy, including changes in the body, tips for a healthy pregnancy, and advice for expecting parents.
It offers a wide range of information and advice on parenting topics, including baby development, feeding, sleep, and behaviour.
The Bump examines the latest baby gear, toys, and basics to help parents choose what to buy.
It offers an active online community where expecting and new parents can connect, share experiences, and receive support from others who are going through similar experiences.
The Bump features articles written by a team of experts, including doctors, nurses, and parenting experts, to provide accurate and reliable information on all aspects of pregnancy and parenting.
4. Motherhood Diaries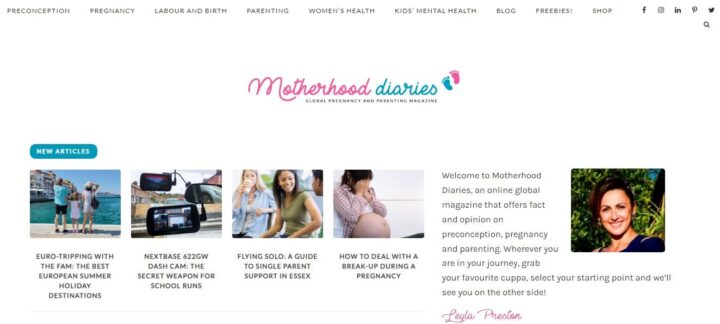 Motherhood Diaries is a blog that focuses on the ups and downs of parenting, offering a personal and relatable perspective on the joys and challenges of motherhood. The blog is written by a team of mothers who share their experiences and offer advice, support, and encouragement to other parents.
It features articles written by mothers about their own experiences of parenting, offering a personal and relatable perspective on the ups and downs of motherhood.
The blog offers a supportive online community where parents can connect, share experiences, and receive support from others who are going through similar experiences.
The blog features inspiring stories from mothers who have overcome obstacles and achieved their parenting goals, offering encouragement and motivation to other parents.
You may also like: 30 Best Fashion Blogs and Bloggers to Bookmark Right Now
5. Alpha Mom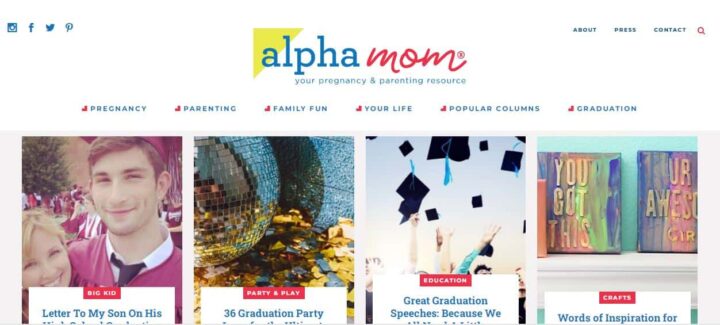 Alpha Mom's creator, Isabel Kallman, had the desire to see first-time mothers flourish in their roles.
She explains that their family holds the view that there is room for diverse parenting approaches because there is no "one" way to be a mother.
This site does not pass judgement but rather provides a wealth of insightful guides. It helps you figure things out as you deal with parenting issues.
6. The Military Wife and Mom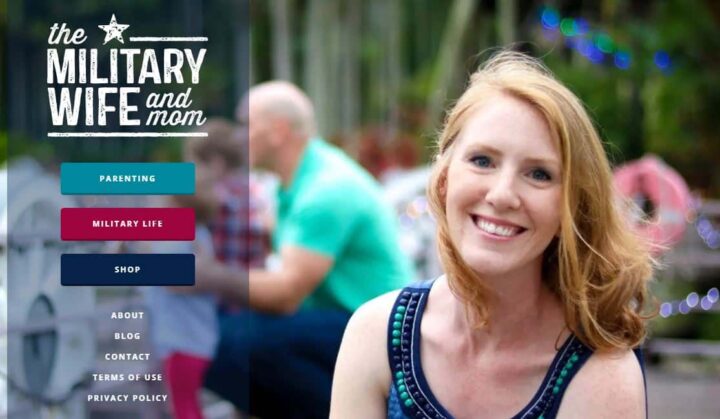 The Military Wife and Mom blog is a platform where military spouses and mothers can connect, share their experiences, and offer support to one another. It provides a space for military families to come together, find encouragement and inspiration. This Blog helps them to stay connected despite being separated by deployments and frequent moves. The blog covers a range of topics, from parenting and relationships to home life and self-care. It serves as a valuable resource for military families, offering advice and tips for navigating the unique challenges of military life. Through this blog, military wives and moms can connect with others who understand their struggles and celebrate their triumphs, building a strong and supportive community.
7. Dadsnet
Dadsnet is a digital campfire for dads. It's a place where dads can come together to share stories, swap advice, and lend a shoulder to cry on. It's a place where dads can be themselves, without judgment or pretense.
Dadsnet is more than just a website. It's a community. A brotherhood. A family. Dadsnet dads are there for each other through thick and thin. They're there to celebrate the good times and pick each other up during the bad.
If you're a dad, or you know a dad, I encourage you to check out Dadsnet. It's a great place to connect with other dads, learn from their experiences, and find support when you need it.
8. Baby Center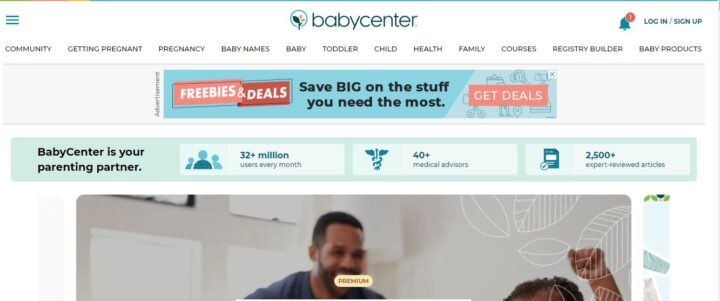 At Baby Center, you'll find everything you need for your pregnancy and new baby in one convenient location. It aspires to individualise its readers' experience on the site and even prompts you to enter your due date at the outset so that it can tailor the content for you. Baby Center is a great resource for new parents because of its extensive collection of articles and videos, as well as its active community and wide selection of products.
You may also like: 14 Best Food Blogs and Bloggers You Need to Follow
9. Pregnant Chicken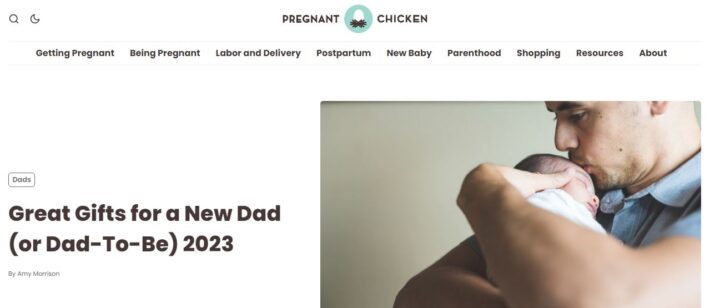 In 2010, Pregnant Chicken was created by Amy Morrison. Now, it is widely recognised as a valuable resource for new and expectant mothers. Morrison and her excellent team provide a detailed breakdown of crucial information for new and expectant mothers, from the first trimester to the early days of motherhood.
Being pregnant can be a lovely yet busy experience. Pregnant Chicken provides readers with sound guidance to ensure their pregnancies are as healthy and enjoyable as possible.
10. Mom Generations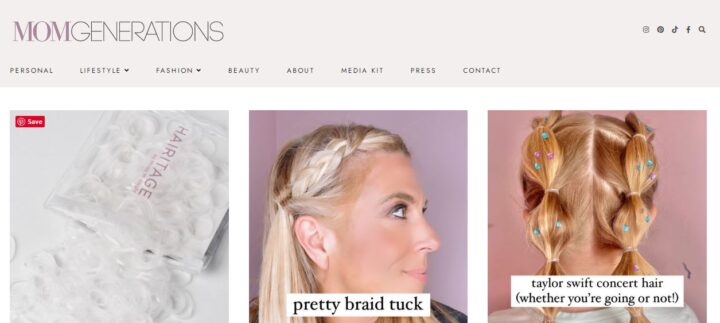 Mom Generations is a trendy online site for moms that offers daily celebrity gossip, amazing giveaways, fashion news for moms and kids, and wise family advice.
Keeping the kids occupied is the surest method for a mother to steal some time for herself. Audrey is available to lend a hand if you've hit a creative wall. You may use her blog to find fun things to do with your kids. And then while they're occupied, you can read on to learn some tricks to improve your appearance in areas like health, fitness, and style.
You may also like: Editors' Pick – 10 Best Beauty Blogs
11. Budding Star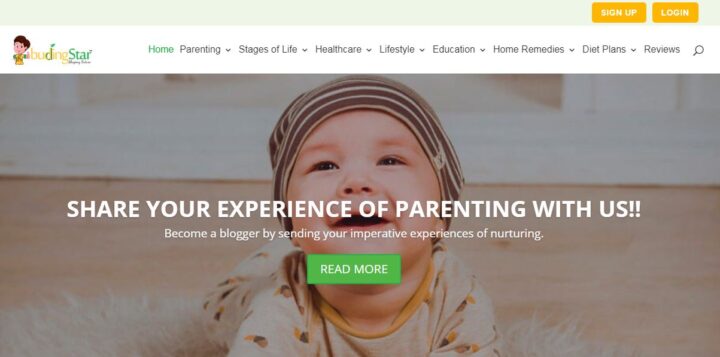 As a place for mothers to open up and talk about their lives, Budding Star is a goldmine of useful advice for new mothers.
The goal of this site is to give mothers a voice and help others who are just starting out as parents by sharing their own stories and advice.
Their pregnancy blogs are great resources for anyone planning a family or looking to strengthen their current one.
Parents in today's world can't rely on a scolding to change their child's behaviour. The wisdom of these women, who have raised children with an emphasis on kindness and compassion, will be invaluable to the mothers of future generations.
You may also like: 25 Best Christian Blogs
12. Busy Toddler
Busy Toddler is a blog and website created by Susie Allison, a former elementary school teacher and mom of two. The blog offers a variety of resources for parents of toddlers, including activities, recipes, and parenting tips.
Busy Toddler is known for its creative and hands-on activities, which are designed to help toddlers learn and grow through play. Allison's activities are often simple and inexpensive to set up, and they can be done with materials that you probably already have at home.
In addition to activities, Busy Toddler also offers recipes, parenting tips, and a community forum where parents can connect with each other and ask questions. Allison's writing is clear and concise, and she offers practical advice that is easy to follow.
You may also like: Best Personal Finance Blogs
13. Aha! Parenting
Aha! Parenting is a parenting blog and website founded by Dr. Laura Markham, a clinical psychologist and author. The blog offers research-based parenting advice on a variety of topics, including discipline, sleep training, attachment parenting, and more.
Aha! Parenting is known for its practical and compassionate approach to parenting. Dr. Markham believes that parents should focus on building positive relationships with their children, rather than on punishment and control. She offers strategies for understanding children's behavior, responding to tantrums, and setting limits in a loving and effective way.
In addition to blog posts, Aha! Parenting also offers a variety of other resources, including an online course, a podcast, and a book club. The online course, Peaceful Parent Happy Kids, teaches parents how to use Dr. Markham's Aha! Parenting approach to create a more peaceful and loving home. The podcast, Aha! Parenting Radio, features interviews with experts on parenting, child development, and relationships. And the book club, Aha! Parenting Book Club, offers discussions of Dr. Markham's books and other parenting books
Conclusion
There are many fantastic parenting blogs out there that offer valuable insights, advice, and resources to help guide parents on their journey. From the Military Wife and Mom blog to The Unmumsy Mum, these blogs provide a wealth of information. Whether you're looking for tips on simplifying your life or seeking support as a military family, there is a blog out there to meet your needs. By following these blogs, parents can connect with others who understand their struggles and find inspiration, support, and encouragement on their parenting journey. By keeping up with the latest trends, resources and best practices in parenting, parents can feel empowered and confident in their role as a parent.