Education is the foundation of knowledge and personal growth, and educational blogs play a pivotal role in enhancing the learning experience. These blogs offer a plethora of resources, insights, and innovative ideas that cater to students, educators, and lifelong learners. In this article, we will explore some of the best educational blogs in 2023, covering a diverse range of subjects and topics.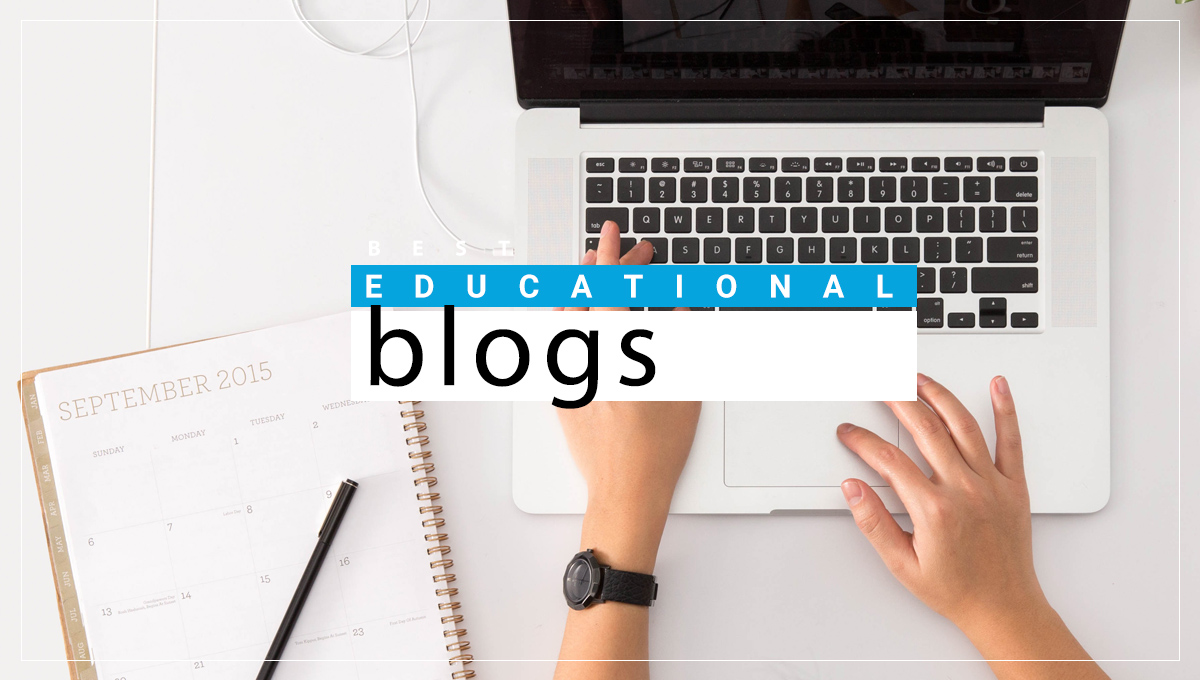 Top Educational Blogs
Edutopia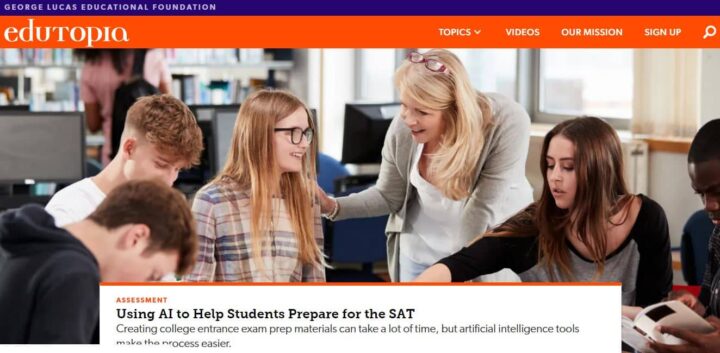 Edutopia, an initiative by the George Lucas Educational Foundation, is a beacon of innovation in the field of education. This educational blog stands as a testament to the power of creativity and imagination in redefining how we teach and learn. Edutopia is more than just a blog. It's a vibrant community of educators, researchers, and change-makers dedicated to transforming the landscape of education.
Edutopia has an unwavering commitment to pioneering teaching strategies and educational resources. This blog doesn't just talk about innovation; it showcases it. It offers a diverse range of content, from articles to videos and in-depth case studies. All designed to empower educators with practical classroom ideas, teaching techniques, as well as professional development opportunities.
Edutopia's content covers a wide spectrum of topics, from project-based learning and social-emotional learning to technology integration and parent engagement. It's a dynamic resource for educators looking to tap into the latest trends and methodologies to inspire their students.
Edutopia puts great emphasis on real-world examples. It spotlights the stories of educators who are reshaping their classrooms and schools. Making it a source of inspiration and a hub for peer learning. Edutopia's holistic approach to education underscores that learning is not confined to textbooks. It happens through experimentation, innovation, and a willingness to adapt.
In an educational landscape where, traditional models are being reimagined, Edutopia serves as a guiding light. It's a platform where educators and learners alike can discover, connect, and nurture their passion for transformative education.
You May Also Like: Top 40 Music Blogs Of All Time
Khan Academy ( I would Rank this No.1 in this List of Educational Blogs)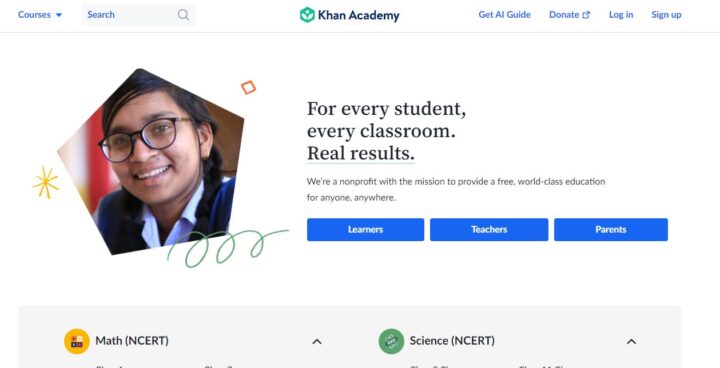 Khan Academy is a household name in the world of online education. And its blog is an extension of its mission to provide high-quality education for all. The blog's dedication to offering accessible and free education, makes it a go-to resource for students, educators, and lifelong learners.
Khan Academy holds the belief that education should be accessible to everyone, regardless of their geographical location or socioeconomic background. This principle is reflected in the blog's content, which spans a wide array of subjects. From mathematics and science to arts and humanities. The blog offers a rich repository of lessons, exercises, and courses, all available for free.
Khan Academy's blog is a comprehensive educational resource, offering insights into its vast collection of content. It delves into success stories of students who have benefited from Khan Academy's resources, highlighting how it has transformed the way people learn. Furthermore, the blog keeps readers updated on new courses and initiatives. Ensuring that learners have access to the latest educational tools and resources.
You May Also Like: 27 Best Christian Blogs
What makes the Khan Academy Blog One of The Best Education Blogs
What truly sets it apart from other educational blogs is its inclusivity. It caters to students of all ages, from young learners struggling with math concepts to adults seeking to expand their knowledge. The blog offers a personalized learning experience. This helps individuals to learn at their own pace and explore subjects that interest them the most.
Beyond the academic content, the Khan Academy blog is a testament to the power of technology in education. It champions the use of digital tools and platforms to make learning engaging as well as effective. By emphasizing the importance of self-directed learning, the blog empowers individuals to take control of their education and pursue their learning goals.
Moreover Khan Academy's blog is a source of inspiration, providing a platform for educators, students, and parents to share their experiences and insights. It's a community of learners, united by a common goal: to make education accessible and transformative.
You May Also Like: 11 Parenting Blogs To Follow
EdSurge
EdSurge stands at the crossroads of education and technology. It provides valuable insights, news, reviews, as well as recommendations in the ever-evolving field of educational technology. This educational blog is a crucial resource for educators, edtech enthusiasts, and anyone interested in the world of digital learning.
What sets EdSurge apart is its role as a bridge between innovation and implementation in education. The blog offers a platform where educators can explore the latest trends in edtech. Moreover they can discover innovative tools, and understand how technology can be effectively integrated into teaching and learning. It not only reports on the latest developments but also delves into the practical applications of edtech in the classroom.
EdSurge is a hub for those seeking to stay updated with the rapidly changing landscape of educational technology. It offers a balanced blend of news, research, as well as expert analysis. These make it an essential resource for taking informed decisions about the integration of technology in education.
This blog's USP is its ability to connect educators with the tools, strategies, and resources that can transform their classrooms. It provides guidance on selecting the most effective edtech solutions and aslo offers insights into how these tools can enhance learning outcomes.
Moreover, EdSurge fosters a sense of community and collaboration. It showcases success stories of educators who have successfully implemented edtech in their classrooms. The blog's interactive nature encourages educators to share their experiences and learn from one another, contributing to a dynamic exchange of ideas and best practices.
You May Also Like: 8 Stock Trading Blogs To Follow
Coursera Blog ( One of the Most Precise Educational Blogs on The Internet)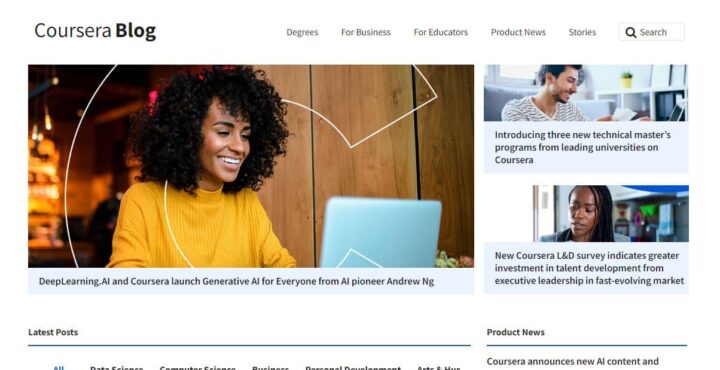 Coursera, a renowned online learning platform, has extended its commitment to education through its insightful and informative blog. The Coursera Blog serves as a versatile resource, catering to a global community of learners, professionals, and educators.
Coursera Blog primarily focuses on lifelong learning as well as career advancement. It provides a wealth of knowledge on a wide range of topics. From online learning and skill development to career growth and personal development. The blog is a valuable companion for anyone looking to expand their horizons, acquire new skills, and advance in their careers.
Coursera's blog dives deep into the world of online learning, offering readers a window into the vast array of courses and programs available on the platform.
Moreover it provides career insights and advice. It offers articles on in-demand skills, job market trends, and the impact of education on professional development. Coursera recognizes that education is not just about acquiring knowledge. It's also about using that knowledge to create meaningful career opportunities.
The blog maintains a forward-thinking approach, addressing the ever-evolving nature of the job market and the role of education in adapting to these changes. It explores the role of technology and innovation in education, highlighting how Coursera's cutting-edge courses are designed to meet the needs of the digital age.
Coursera's blog is a source of inspiration, empowerment, and also continuous learning. It exemplifies the belief that education knows no bounds and that anyone, from students to professionals, can access high-quality education to fuel their aspirations.
You May Also Like: Best Cybersecurity Blogs To Follow in 2023
TeachThought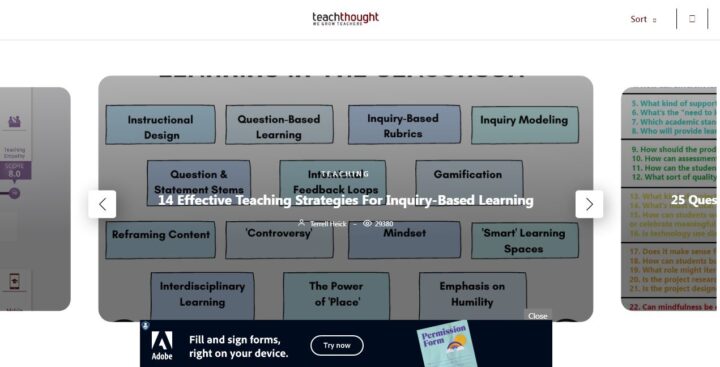 TeachThought is a transformative platform that fosters innovation, reimagining the very essence of education. It stands as an advocate for the evolution of education. The blog is a treasure trove of ideas, insights, as well as resources that empower educators to revitalize their teaching methods. It delves into pedagogical approaches that go beyond traditional norms, challenging educators to embrace new teaching strategies that resonate with the digital generation.
TeachThought's content is a dynamic blend of articles, lesson plans, and edtech reviews. All designed to encourage educators to think creatively and critically about their teaching practices. It advocates student-centered learning, problem-based instruction, and the use of technology to enhance education.
TeachThought's strengths is its ability to bridge the gap between theory and practice. It provides actionable insights that educators can implement in their classrooms, enriching their teaching methods and ultimately improving student outcomes. The blog is not just about discussing educational theory. It's about inspiring real change in the way students are taught and how they learn.
Moreover, TeachThought encourages a sense of community and collaboration among educators. It showcases best practices, success stories, and innovative classroom projects. It recognizes that the future of education depends on the collective effort of educators who are willing to experiment, adapt, and innovate.
TeachThought's blog is not just about sharing ideas; it's about catalyzing a pedagogical revolution. It's a platform that fuels a passion for teaching and learning, making it a powerful catalyst for change in education. As the landscape of education continues to evolve, TeachThought remains at the forefront of innovation, ensuring that educators as well as students are equipped with the tools and ideas they need to thrive in the 21st century.
You May Also Like: Best Self Improvement Blogs
The Chronicle of Higher Education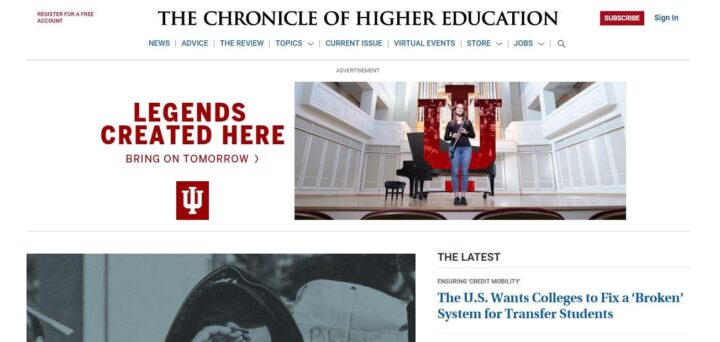 The Chronicle of Higher Education, known as the premier source for news, insights, and commentary on the realm of higher education, extends its influence and expertise through its insightful blog. This blog, with its in-depth analysis and extensive coverage, offers a sneak peek into the complex and ever-evolving world of academia.
It covers an extensive array of topics. From the latest developments in education policy to the intricacies of campus life and the dynamics of faculty and administration.
The blog's content is informed by the expertise of experienced journalists and professionals in the field, providing readers with a comprehensive understanding of the higher education landscape.
The blog explores issues related to academic freedom, diversity, equity, and inclusion, and the impact of technological advancements on higher education. It also keeps readers informed about the latest trends in teaching and research, allowing educators to stay up-to-date with the rapidly changing field.
If you are looking for great educational blogs, then this is a must visit.
You May Also Like: Top Political Blogs and Websites
The Learning Network (NY Times)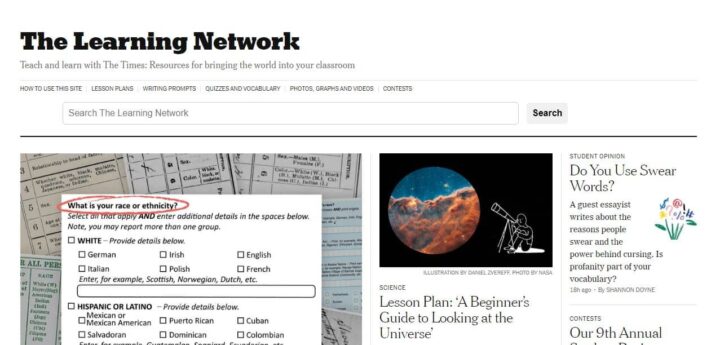 The Learning Network, hosted by The New York Times, is a educational blog designed to empower educators and inspire students. This educational blog is a treasure trove of educational content designed to enrich the teaching and learning experience. Educators can find a wealth of materials to help them craft engaging and effective lesson plans. The blog features articles, quizzes, and lesson plans that tap into the latest news and events. Making it a relevant resource for a wide range of subjects and grade levels.
The blog is not just about presenting information; it's about fostering a sense of curiosity and inquiry in students. The interactive features, such as quizzes and writing prompts, encourage students to think critically and engage with the content. The Learning Network recognizes that the best education is one that encourages students to question, explore, and discuss.
You May Also Like: Best AWS Blogs And Websites
EdTechTeacher Blog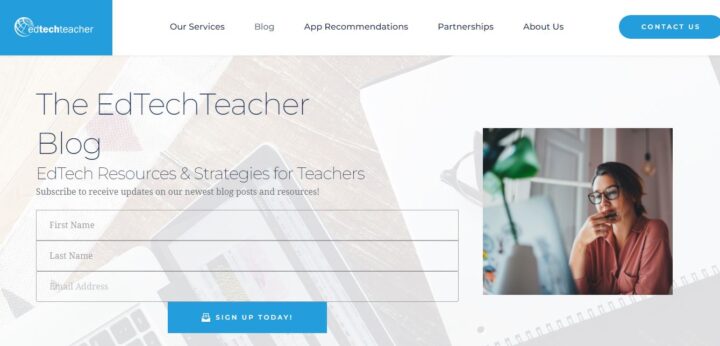 It is an educational technology blog that offers a wealth of resources and expertise for educators, students. EdTechTeacher, as an organization, specializes in providing professional development and support to schools and teachers looking to integrate technology effectively into the learning process.
EdTechTeacher Blog serves as a valuable extension of their mission by delivering a variety of content, including articles, how-to guides, best practices, reviews of educational apps and tools, and thought-provoking commentary on the ever-evolving landscape of educational technology. It covers topics such as digital literacy, online safety, innovative teaching methods, and ways to engage students through technology.
It doesn't just discuss the latest gadgets and apps; it also offers insights into how these tools can be used to enhance teaching and learning. The blog recognizes that effective technology integration isn't just about using the latest tools; it's about rethinking pedagogy and transforming the learning experience.
You May Also Like: Must Follow Sustainability Blogs
The Hechinger Report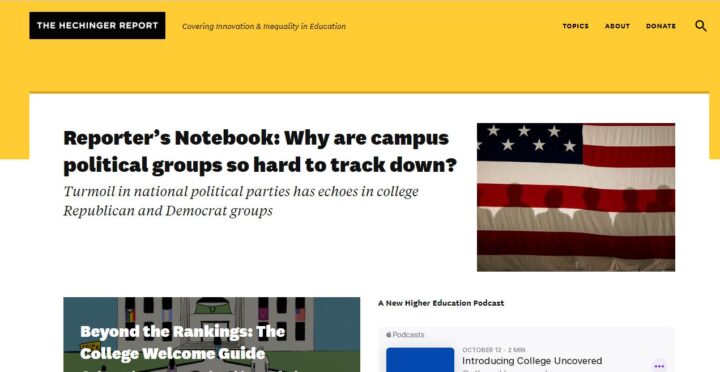 The Hechinger Report is not just a blog; it's a nonprofit news organization with a laser focus on the future of education. It provides in-depth reporting, analysis, as well as commentary on the critical issues in education.
The Hechinger Report's blog delves deep into a wide range of topics, from educational equity and policy to innovation and the impact of education on society. It provides readers with an opportunity to gain a comprehensive understanding of the complexities and challenges that the education system faces. The blog offers a wealth of data, research, and expert insights to inform discussions and decisions in the education sector.
It also shows how education influences society. It shines a spotlight on the broader implications of education, not just in terms of individual opportunities but also as a driver of societal progress.
You May Also Like: 10 Best Fitness Blogs
MindShift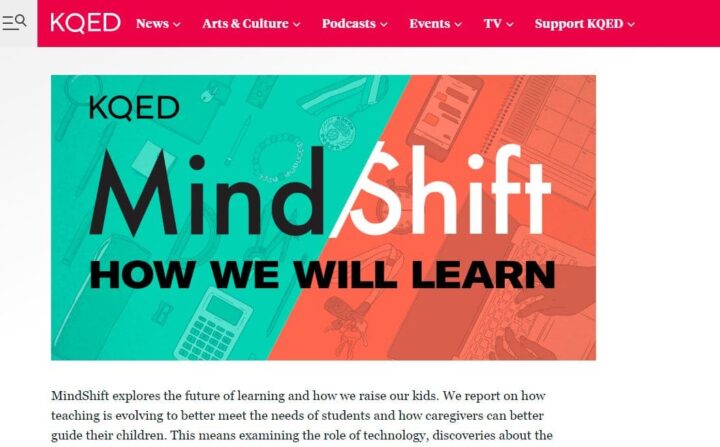 MindShift, hosted by KQED, is a thought-provoking platform that delves deep into the intersection of technology, education, and human behaviour. It is one of those educational blogs that make you think and take action.
MindShift's content explores a range of topics, from personalized learning and the impact of technology on student engagement to innovative pedagogical approaches. It emphasizes the evolving landscape of education, where traditional models are being reimagined to accommodate the changing needs of learners.
Moreover it provokes new ways of thinking. It encourages readers to question the status quo and explore innovative approaches to education. MindShift recognizes that the world is changing rapidly, and with it, the ways we teach and learn. It provides a lens through which to view the evolving educational environment.
You May Also Like: 24 Best Personal Blogs
Education Blogs are Not Just Blogs, They are Chest of Wisdom and Knowledge
The world of education is continually evolving, and staying informed and inspired is crucial for both educators and learners. The educational blogs listed here provide a diverse range of resources, insights, and ideas for enhancing the education experience. Whether you are a teacher, a student, or someone with a passion for learning, these educational blogs offer a wealth of knowledge to help you thrive in the ever-changing landscape of education.